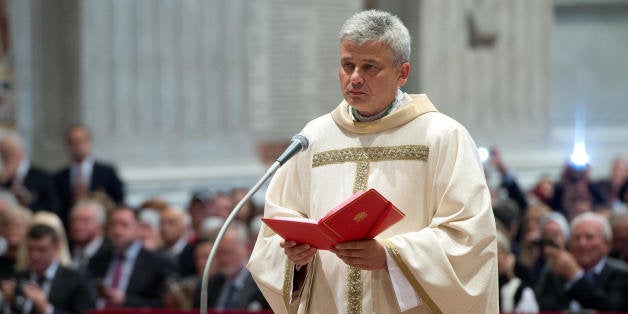 Pope Francis' Almoner Archbishop Konrad Krajewski announced Thursday that three shower stalls will be added to the public restrooms in St. Peter's Square so that the homeless in the area have a place to wash up, Catholic News Service reports.

Due to begin on November 17, the construction project will be tacked on to remodeling initiative for the restrooms that the Vatican already has in the works.
Krajewski told La Stampa that he got the idea for the restrooms after speaking with a homeless man on Rome's Via della Conciliazione in October. Franco, a man from Sardinia, had reportedly been living on the streets for the past ten years. It was the man's 50th birthday, so Krajewski offered to take him out for a dinner. But Franco initially refused, saying that he "smelled."
"I took him [to dinner] with me nonetheless," Krajewski said in a translation provided by The Local. "We went to a Chinese restaurant. During dinner, he explained to me that you can always find some food in Rome. What is missing is a place to wash."
Krajewski is now encouraging other Catholic parishes in Rome to follow suit by building their own showers for the poor.
"It is not simple, because it is easier to make sandwiches than run a shower service," Krajewski said. "We need volunteers, towels, underwear."
When asked if tourists would be offended by the presence of showers so close to the Vatican's famous colonnades, Krajewski responded, "The Basilica exists in order to keep the Body of Christ, and we serve Jesus' suffering body by serving the poor. Always, in the history of Rome, the poor congregated around the Basilicas."
The ancient role of almoner has been part of the Vatican's charitable outreach since at least the 1200s. Krajewski was appointed to the post by Francis last November, with the explicit request to "Go out and look for the poor."
Pope Francis has paid special attention to the plight of the poor during his young papacy. Last year, a source in Rome told The Huffington Post that the pontiff has left the Vatican at night dressed like an ordinary priest to join Krajewski on his nightly rounds to meet with the homeless. According to the AP, it's a practice he began when he was archbishop of Argentina.
Before You Go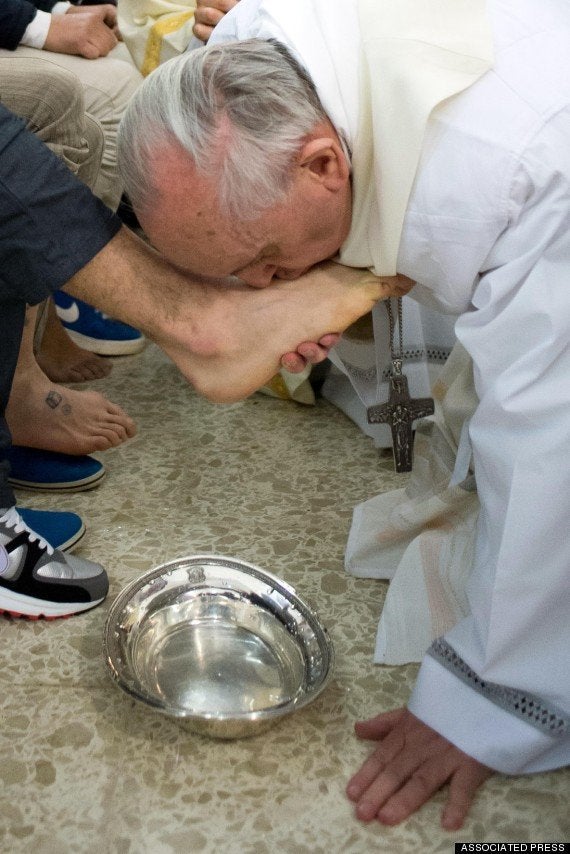 Pope Francis' Best Photos
Popular in the Community