A new document introduced at the Vatican's Synod on the Family on Monday signals shift in tone toward same-sex couples that some are calling "revolutionary."
The document, referred to by its Latin name "relatio," encouraged clergy to find "a fraternal space" for gay people within the Catholic Church. It stated:
Homosexuals have gifts and qualities to offer the Christian community: are we capable of welcoming these people, guaranteeing to them a further space in our communities? Often they wish to encounter a Church that offers them a welcoming home. Are our communities capable of proving that, accepting and valuing their sexual orientation, without compromising Catholic doctrine on the family and matrimony?
Vatican expert John Thavis called the document "an earthquake" in the way the Catholic Church relates to gays. And in a Twitter conversation with HuffPost Religion Executive Editor Paul Raushenbush, Jesuit priest and author Rev. James Martin called it "a stunning change in tone, nearly revolutionary."
The document comes at a time when many LGBT Catholics are still marginalized in the Church. Chemistry teacher Barb Webb was fired from Marian High School, a Catholic girls school in Bloomfield, Michigan, in September after announcing her pregnancy with her wife, Kristen. Jamie Moore, the music director at St. Victoria Catholic Church in Minnesota, married his longtime partner in late September and was subsequently asked to resign.
The harsh treatment of LGBT Catholics may see a decline, though, in the wake of Monday's document. Relatio shifts the focus from doctrine to pastoral practice, which could impact the reception of gays in the Church, New Ways Ministry Executive Director Francis DeBernardo suggested in a response emailed to The Huffington Post:
Although same-gender marriages are not recognized -- which is not a surprise -- it is very significant that the relatio recognizes that gay and lesbian couples offer one another 'mutual aid to the point of sacrifice [which] constitutes a precious support in the life of the partners.' This recognition of the holiness of gay and lesbian couples is an important development, and I think it can lead to further developments of full recognition in years to come.
One buzz term circulating the synod has been "the law of graduality" -- the idea in Catholic tradition that people move toward holiness gradually. This concept offers a pastoral approach to same-sex relationships that can allow individual priests and parishes to welcome gay congregants without overstepping doctrine, Religion News Service's David Gibson writes.
Not all bishops are on board with the shift in tone, however. Vatican reporter Andrea Tornielli tweeted on Monday that several bishops at the synod had gathered in the hall to discuss their objection to the document:
Conservative Catholic website Rorate Caeli blamed "perverted clerics" for an attitude toward same-sex relationships that it said "is destroying the Church from the inside." It also claimed that the document has no basis in Catholic teaching:
The words of Our Lord and the New Testament are in absolute opposition to the new doctrine above. Because what the Church has always taught she received from the Lord directly and through the Apostles.
John Smeaton, co-founder of Voice of the Family, called the relatio simply "one of the worst official documents drafted in Church history."
In a Wednesday interview with LifeSite News, Vatican court head Cardinal Raymond Burke called same-sex relations "intrinsically disordered" and warned against Catholics welcoming gay couples into their homes. The new document appears to be a shift away from such condemnatory attitudes, however, by introducing "sense of humility and an emphasis on meeting people where they are at," Marianne Duddy-Burke, Executive Director of LGBT ministry DignityUSA, told HuffPost.
"Imagine a parent wondering about her teenager, who is beginning to come out as gay," Duddy-Burke said. "Hearing from a church leader that this child has something positive to offer could provide a much better frame for how she handles her relationship with this child."
She added: "This is a great sign of hope for the rising generation."
Before You Go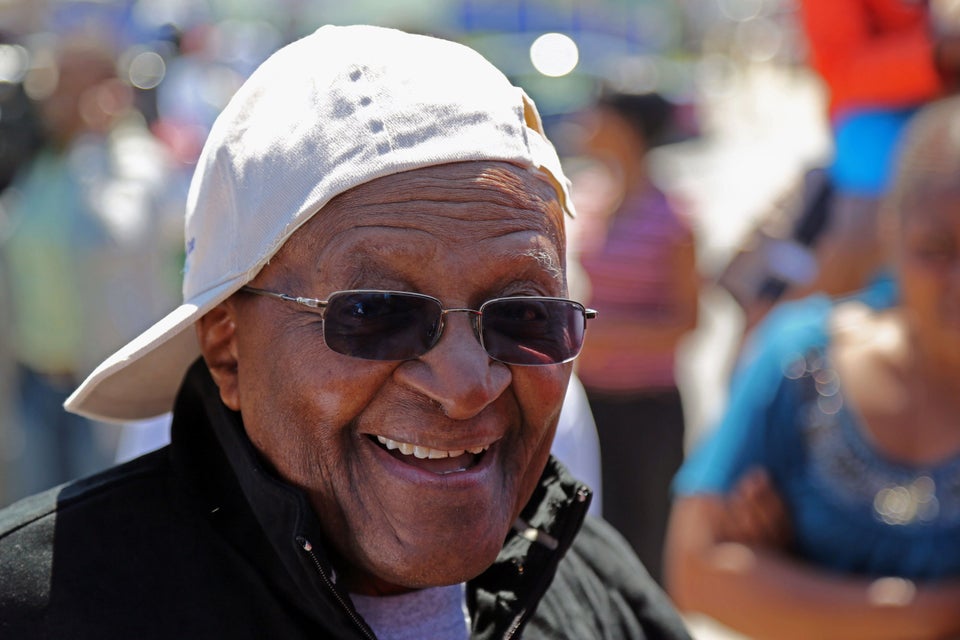 Statements On LGBT People From Faith Leaders
Popular in the Community