 VATICAN CITY (RNS) The Vatican next month will face yet another crucial United Nations hearing that will scrutinize the Catholic Church's response to clerical sex abuse.
The U.N. committee responsible for monitoring implementation of the Convention Against Torture treaty will hear from Vatican officials on May 5-6 during three weeks of hearings to be held in Geneva, starting on April 28.
At issue is whether the church's handling of the sexual abuse scandal violates international norms against subjecting minors to torture, something that the Vatican's chief spokesman, the Rev. Federico Lombardi, skirted on Tuesday (April 15).
"The Holy See continues to carry out its obligations undertaken on behalf of the Vatican city state and present periodic reports, according to procedures under the convention," he said.
The Holy See will present its initial report on adherence to the Convention Against Torture, alongside Cyprus, Lithuania, Guinea, Montenegro, Sierra Leone, Thailand and Uruguay.
"It is a normal procedure to which all 'state parties' to the convention endorse," he said. "Taking account of the obligations under the convention, the Holy See endorsed the convention in the name of and on behalf of the Vatican in 2002."
It will be the second time this year that the Vatican's global response to clerical sexual abuse has faced intense scrutiny from the U.N. In January, Vatican officials testified for eight hours before a U.N. watchdog for children's rights in Geneva.
That committee's report, released in February, denounced the Vatican for adopting policies that allowed priests to sexually abuse thousands of children, and the report called for abusers to be removed immediately.
In a rare interview with an Italian newspaper to mark his first anniversary as pontiff, Pope Francis strongly rejected the report's findings, saying that no other organization had done more to fight pedophilia and that the church had acted with "transparency and responsibility."
He has also said dealing with abuse is vital for the church's credibility and perpetrators should face sanctions.
Last Friday (April 11), Francis said he took personal responsibility for the "evil" of clerical sex abuse, sought forgiveness from victims and said the church must do more to protect children.
The pontiff has established a committee to look at the issue of sex abuse. Half its members are women; among them is Marie Collins, an Irish victim who was abused by a priest as a child.
Before You Go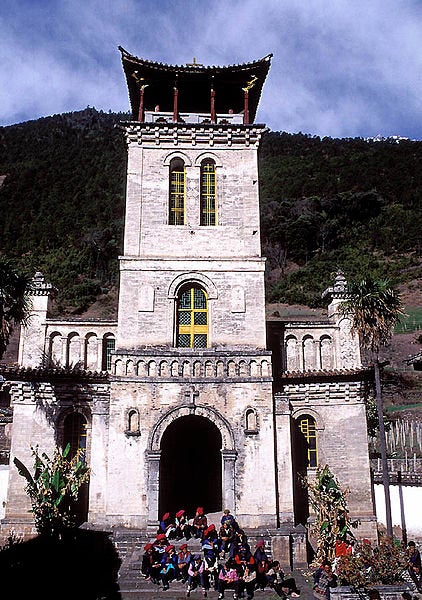 25 Countries with Most Catholics in 2010
Popular in the Community