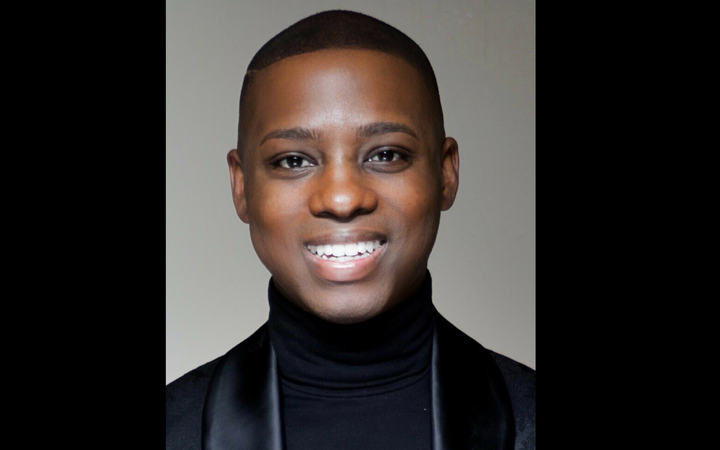 Vaughn Alvarez is the founder and CEO of CR8 Agency, pronounced, "Create Agency," an entertainment and lifestyle PR and marketing firm based in Atlanta, Georgia.
Alvarez is well-known for pioneering one of the first fanbased websites, TheBrandyBlog.com, which he created in dedication to the Grammy Award-winning recording artist.
"TheBrandyBlog.com has been up and running for more than fifteen years," says Alvarez. "This official fan website is a first of its kind and was a trailblazer for many fan websites. The site features downloadable photos, audio, videos, lyrics, games, mobile wallpapers, desktop applications, forums, and avatars."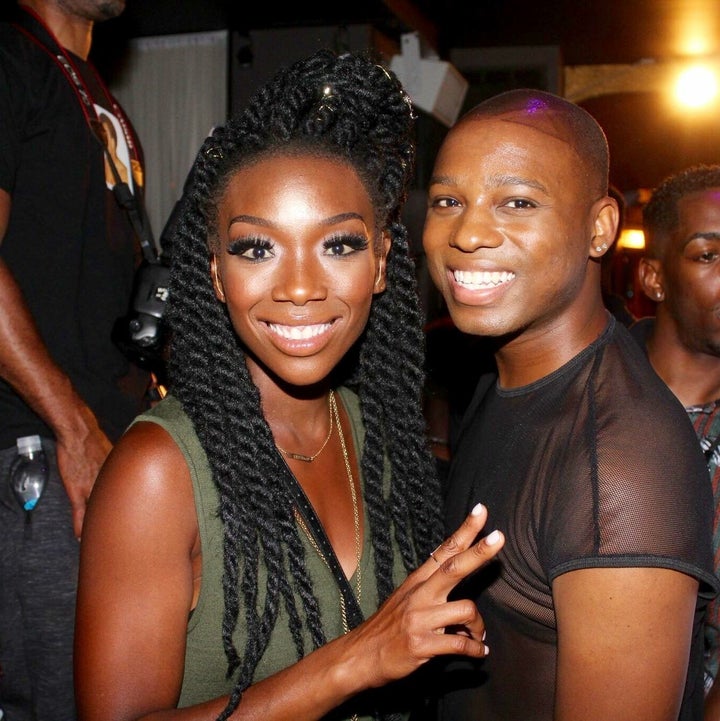 TheBrandyBlog.com receives more than 20K hits per month. Content from the website has been featured on BET, E! News, TMZ, Hip Hop Weekly, EURWEB.com, theybf.com, NecoleBitchie.com, ThatGrapeJuice.net and more.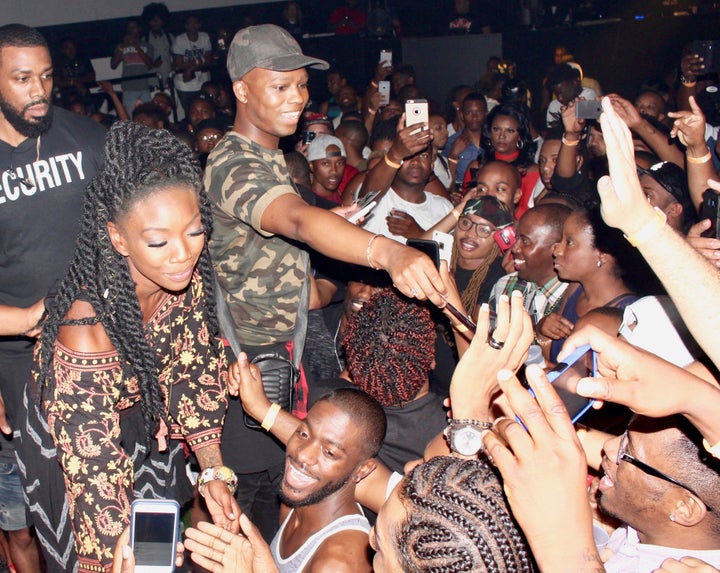 "Brandy is a triple-threat entertainer, and I've always loved her," Alvarez continues. "Her music heals and resonates in my soul. Our lives contain similar parallels, and God continues to send me signs that I am assigned to her destiny. I have made it one of my life missions to be of service to her fans and help spread the gospel through her gifts and talents. I have been sitting in front of my computer since 2001 creating and developing an online fan blog on Brandy."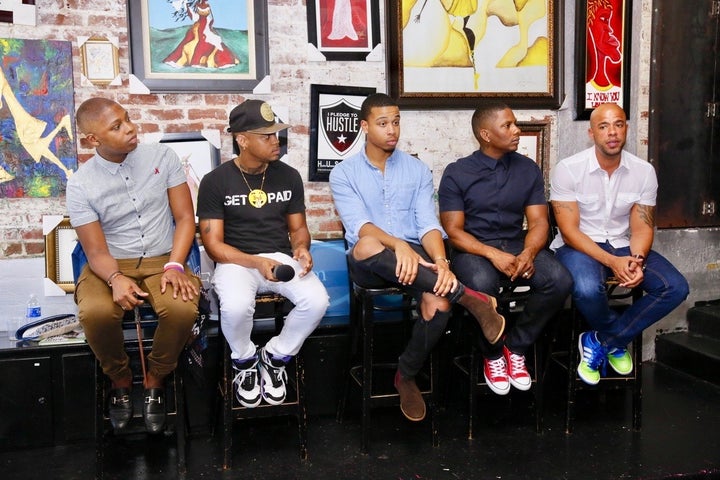 Alvarez is also well-known for his distinguished work in the LGBTQIA community [Lesbian, Gay, Bisexual, Transgender, Questioning, Intersex, and Allies] in Atlanta. As a publicist and a black gay man, he has lend his talent and time to numerous LGBTQIA events and initiatives including Atlanta's Black Gay Pride.
"I am most proud of my annual work with Atlanta Black Gay Pride. I take pride in being associated with such a historic event. In recent years, the LGBTQIA community has been faced with enormous hate and violence, and we are fighting for our civil rights more than ever. I count it a blessing to use my resources to help change the perspective of those who do not understand why it's important that equal rights should be extended to all."
Alvarez says he hopes his work in the entertainment industry and the LGBTQIA community motivates others. "I hope my story inspires someone else to keep dreaming, pushing and believing."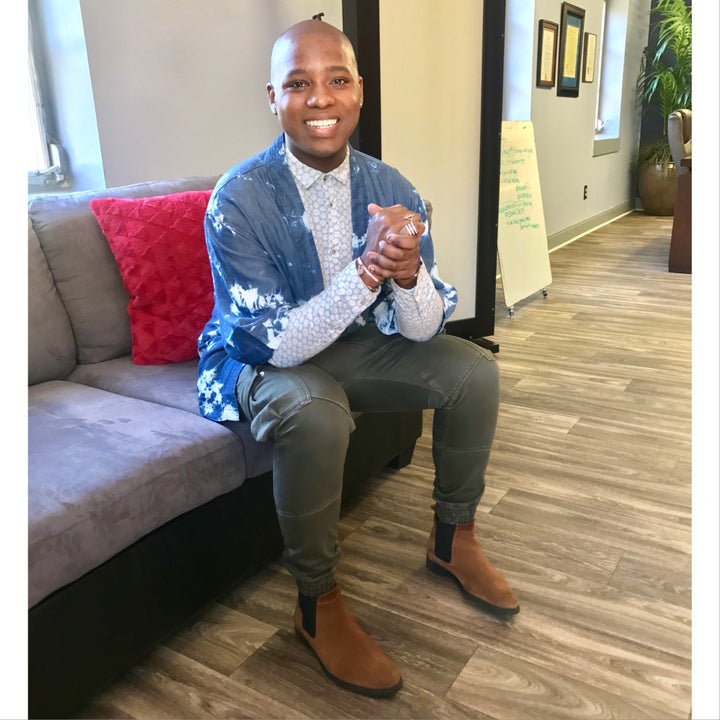 Gwendolyn Quinn: How was it growing up in Ashburn, VA? Tell us about that experience?
Vaughn Alvarez: I spent the first part of my formative years in State College, Pennsylvania, known to many as the home for Penn State University. I then moved to Ashburn, Virginia and grew up in the suburbs in a "Cosby" like environment. I am grateful for my upbringing. It afforded me the opportunity to thrive in a healthy environment and exposed me to art, culture, and entertainment.
Though I was bullied growing up; and identified as being gay at a young age, I was surrounded by the mainstream media in the DMV area [Washington, D.C., Maryland, and Virginia] and being in that environment, it stressed the importance of being true to yourself.
GQ: When did you become interested in publicity/public relations?
VA: I took an interest in public relations after I graduated from high school in 2005. I spent most of my teenage years listening to urban radio with legends such as Wendy Williams, Russ Parr and Olivia Fox. My love for radio ultimately landed me a job at Light Records, a defunct gospel music label.
For several years, I worked in the Radio Promotions and New Media departments at Light Records before I transitioned into the role as a personal assistant for several high-profiled people. Working as a personal assistant, birthed my desire for public relations. On many occasions, I performed the task of a publicist.
Several years before that experience, I spent time with radio personality Princess Ivori of 92Q Nashville, music producer Bangladesh, and songstress Syleena Johnson, who have all contributed to my love of public relations.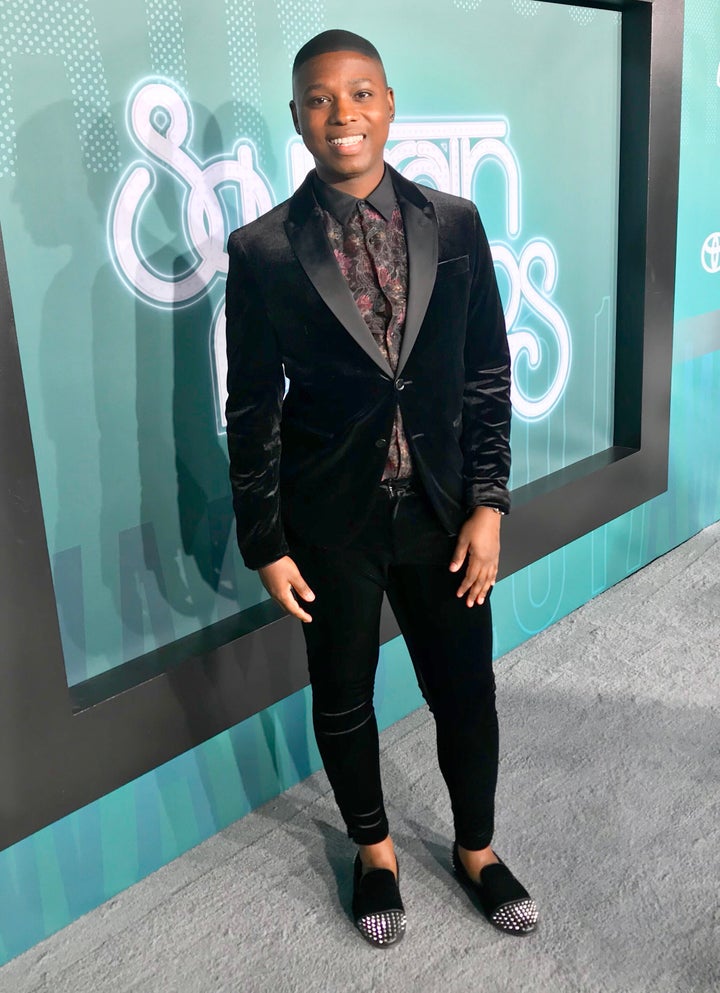 GQ: What do you love about publicity/public relations?
VA: I love to support the vision of my clients. I am very selective and particular about who I work with and always want to ensure that I believe in my clients one hundred percent.
I love to see what is put on paper, come to life. I love to see the fulfillment of a pitch come to pass. It brings me joy to be of service to others. I completely understand that I am vessel chosen by God to help push others into greatness and their destiny.
GQ: What do you love about working in the entertainment industry?
VA: I love the "people connections" that exist in the entertainment business. I love to meet those that have inspired me over the years. The friendships that I hold dear have endured over the years, and many of those relationships developed while working in the entertainment industry.
GQ: Tell us about your firm, CR8 Agency? What type of PR does your firm specialized in and what year did you start your company?
VA: The CR8 Agency was formed in 2016. I began to transition from a freelance consultant to forming a company and conducting business under a corporation. I felt it was important to spend the first ten years of my career branding my name instead of doing work under the umbrella of another company. The CR8 Agency specializes in urban mainstream and faith-based public relations and strategic marketing.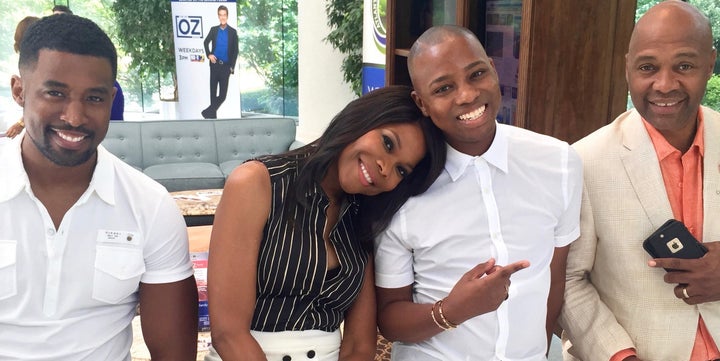 GQ: As a PR professional, please describe your day-to-day duties and responsibilities.
VA: I start every day with morning worship. No matter where I am or what's going on I take time to worship God in a position of gratefulness and humility. I then transition to watching the morning news broadcast while reviewing e-mails and entertainment and lifestyle blogs. Some mornings, I'm scheduled to handle a traditional media tour in a local market, which involves prepping talent, gathering schedules, and securing travel.
GQ: Before starting your PR firm, what other positions did you have in PR, communications or marketing?
VA: In addition to my two previous positions with Light Records, where I tracked the current radio singles by gospel music artists, I also produced digital content for the record label. I developed Light Records' first online street team website and digital campaigns.
I also spent four years at the Word Network as an executive assistant and media coordinator for Lexi Allen and her cable network show, "The Lexi Show." My roles involved basic administrative duties, talent logistics, and talent booking. I also produced on-air segments for the show.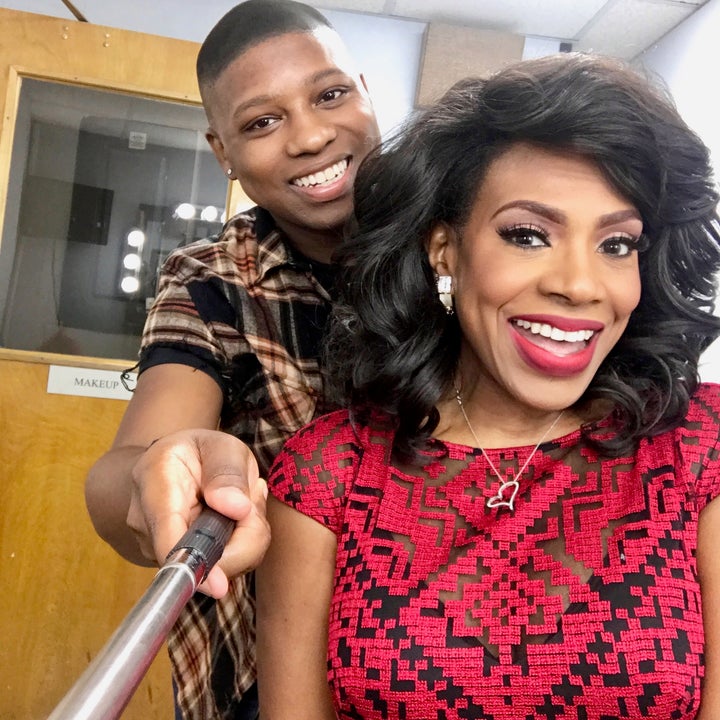 GQ: Who are some of your current and past clients signed with CR8 Agency?
VA: Some of our current clients at the CR8 Agency include TV One, WE tv, Tasha Smith, Sheryl Lee Ralph, Rickey Smiley, Master P, Kierra Sheard, Joseline Hernandez, Demetria McKinney, Kenya Moore, Bishop Oliver Clyde Allen, III, and music companies Karew Records and PAJAM.
GQ: Tell us about a few of the successful PR campaigns you implemented under the CR8 Agency?
VA: In recent years, the CR8 Agency handled successful PR campaigns for J Moss' "Grown Folks Gospel," and 21:03's "Outsiders" music projects. Both singles were number one on the Billboard Gospel Albums chart.
We executed PR campaign for "Hang On" by G.E.I featuring Kierra Sheard. The single was number on the Billboard Gospel Singles chart.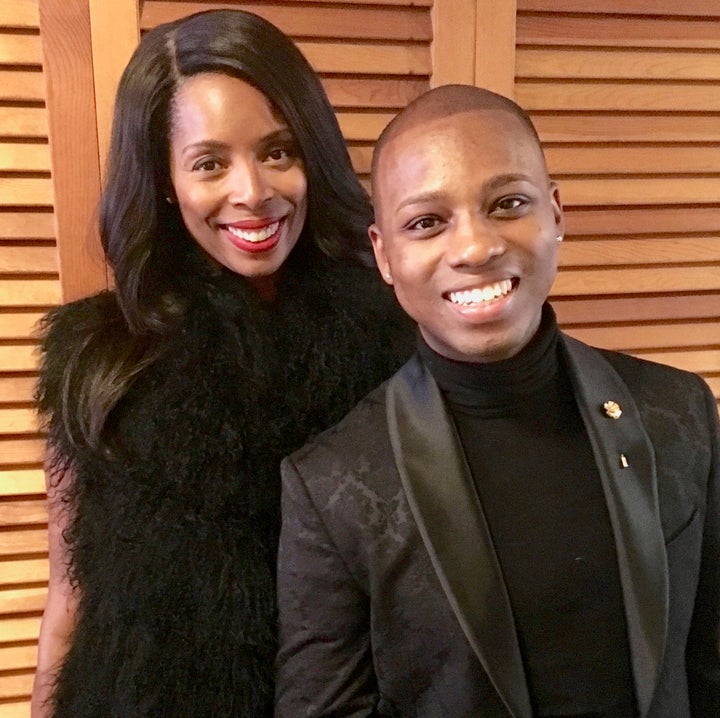 The CR8 Agency worked in partnership with TV One's publicity department on the network's original film "When Love Kills: The Falicia Blakely Story," directed by Tasha Smith which became TV One's number one film of all time.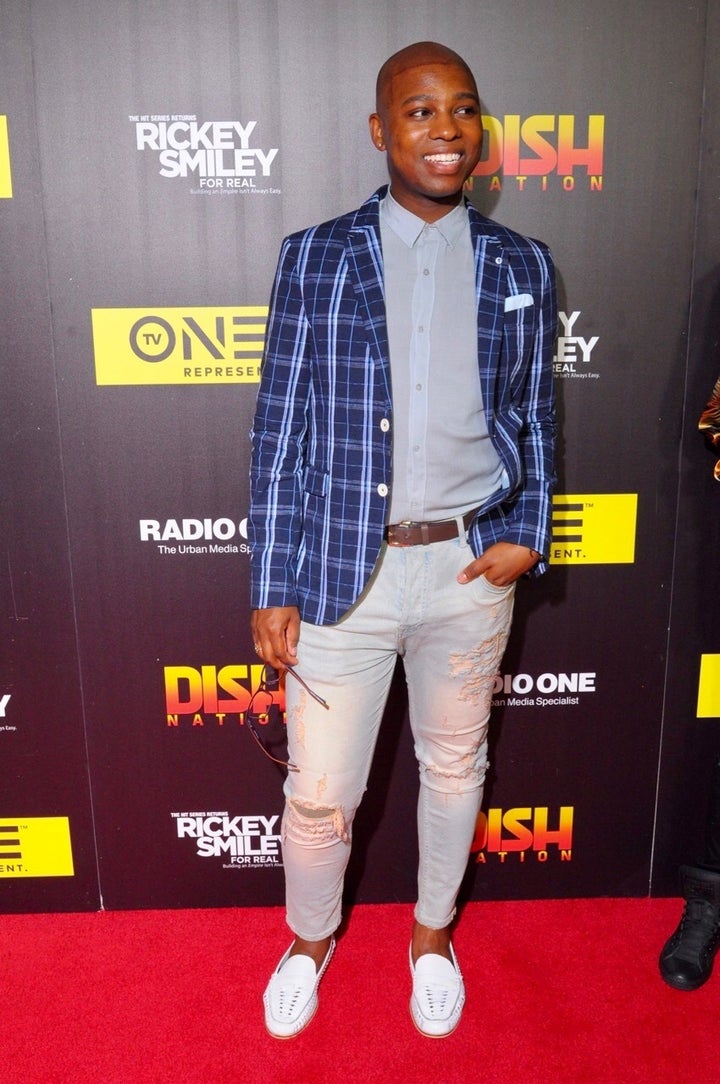 Our firm handled the book launch for Rickey Smiley's debut book, "Stand By Your Truth: And Then Run For Your Life."
This year marked The Gentlemen's Foundation's sixth annual event, the Gentlemen's Ball. This year the organization had its biggest event to date, and it was the most successful publicity campaign we produced for the annual affair.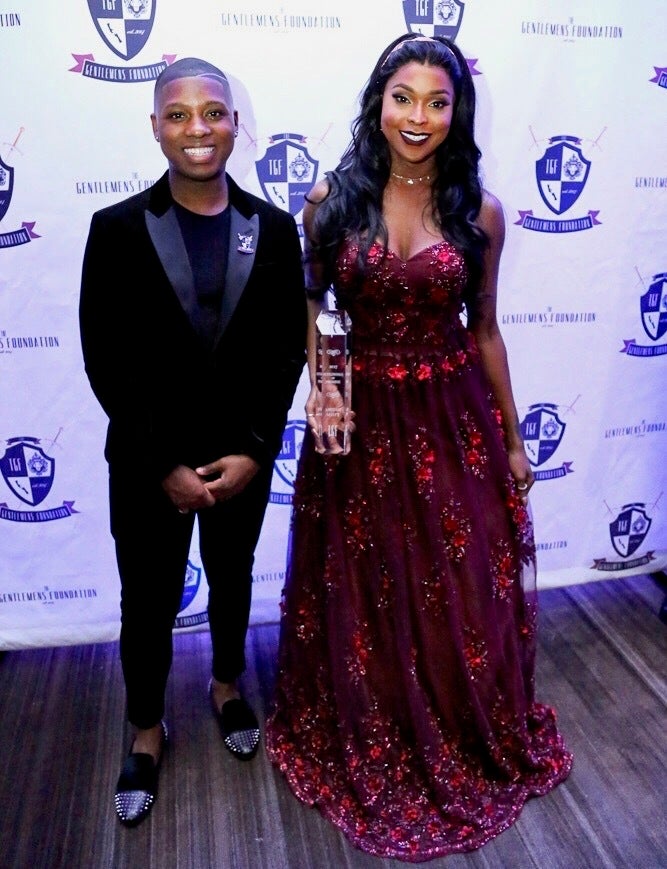 GQ: The CR8 Agency have created strategic partnerships with publicity and marketing firms such as One/35 and Liquid Soul, what prompted you to incorporate these partnerships in your business plan? What are the benefits of the partnerships?
VA: It is important to maintain strong and healthy relationships with fellow agencies, especially those housed in my backyard. I believe there is room for everyone in business. I find joy supporting the efforts of those who have not only employed me but that I admire. There is always room for growth and every time I work with an outside agencies I learn something new.
The ladies [Shante Bacon and Saptosa Foster] of One/35, were gracious enough to take a chance on me and help shape and mold me into the publicist that I am today. If it weren't for their guidance, patience, and wisdom, I would not know the ends and outs of the public relations industry.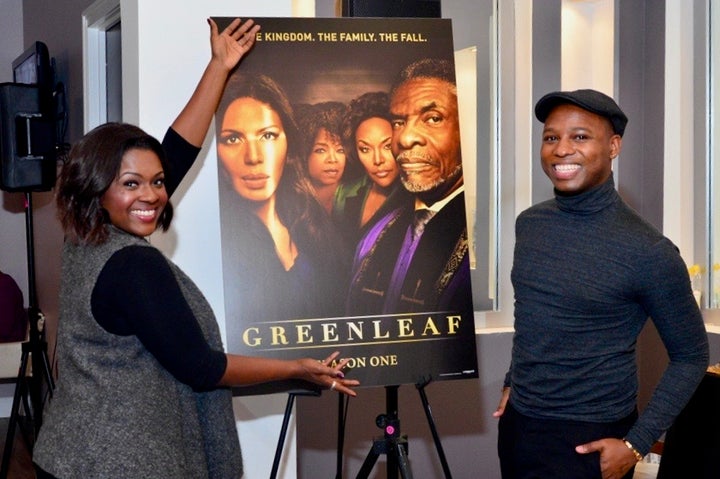 GQ: What are some of the successful projects you help to develop and implement through your other partnerships?
VA: I am most proud of the work I accomplished at One/35 on "OWN: Oprah Winfrey Network," and A24. For several years, I was the account lead on OWN and worked on the network's top rated original shows, including Tyler Perry's "The Haves and the Have Nots," and "Greenleaf."
One/35 was instrumental in keeping the shows top of mind amongst key African American mainstream and faith-based media. The agency also kept the show conversation moving amongst top influencers targeted toward the shows key demographics. One/35 bridged the gap between important relationships needed to share news and information on the network's programming.
One/35's work on the A24 film, "Moonlight" hit home for me as a young African American gay male. "Moonlight" resonated with me as I identified with parts of the storyline. The film won several Academy Awards and NAACP Image Awards. I strongly believe that the work of One/35 was instrumental in bringing awareness of the film to the LGBTQIA community, faith-based media and the African American press and consumers.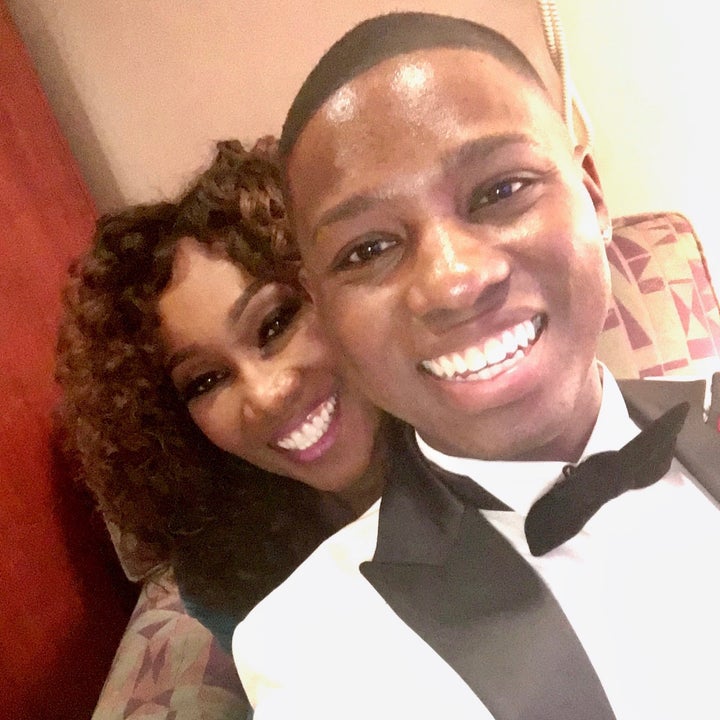 GQ: During your career, you penned several stories for various media outlets, what are some of your favorite stories and which outlet did the story run?
VA: I am most proud of every single interview I conducted with Brandy. Each interview marks a specific place in time that she had a positive message to return to her fans. You see her amazing growth as an artist over the years by watching our interviews. All interviews live on social media and TheBrandyBlog.com.
GQ: In 2010, you founded the digital publication, Human magazine, tell us about that venture? Does the magazine still exist? Do you have plans to launch another digital platform?
VA: "Human" magazine was an online digital platform I created to produce positive content for those seeking to learn more about their favorite celebrities in pop culture. During that time, I expanded my digital footprint, and it was successful. I decided that the time and dedication it took to execute it daily was more than I could handle. After two years, I closed the website. I do not have plans to launch any other digital platforms, but I welcome the thought to be a freelancer for an existing outlet.
GQ: Tell us about Pure Heat Community Festival and what is your involvement?
VA: I serve as the publicist and talent booker for the Pure Heat Community Festival. The festival is known as the "Day of Unity." The free multicultural event is equipped with market and food vendors, live celebrity and local performers, entertainment, educational forums, prizes and giveaways, all designed to bring together the spirit of community, pride, and vision. The annual festival takes place inside Atlanta's Piedmont Park during the Labor Day weekend.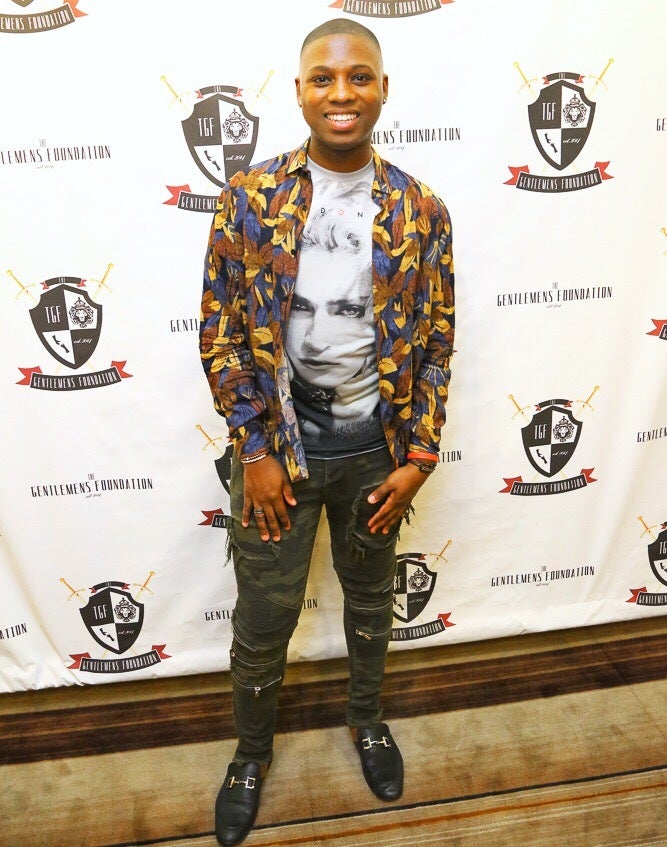 GQ: You are active in the LBGTQIA community, tell us about the various projects the CR8 Agency handles?
I make it my mission to lend my voice to various same gender loving organizations that reach a broad or targeted audience inside the LGBTQIA community. I support Sheryl Lee Ralph's the DIVA Foundation," Juan and Gee Smalls' "Gentlemen's Foundation" and "The Vision Community Foundation."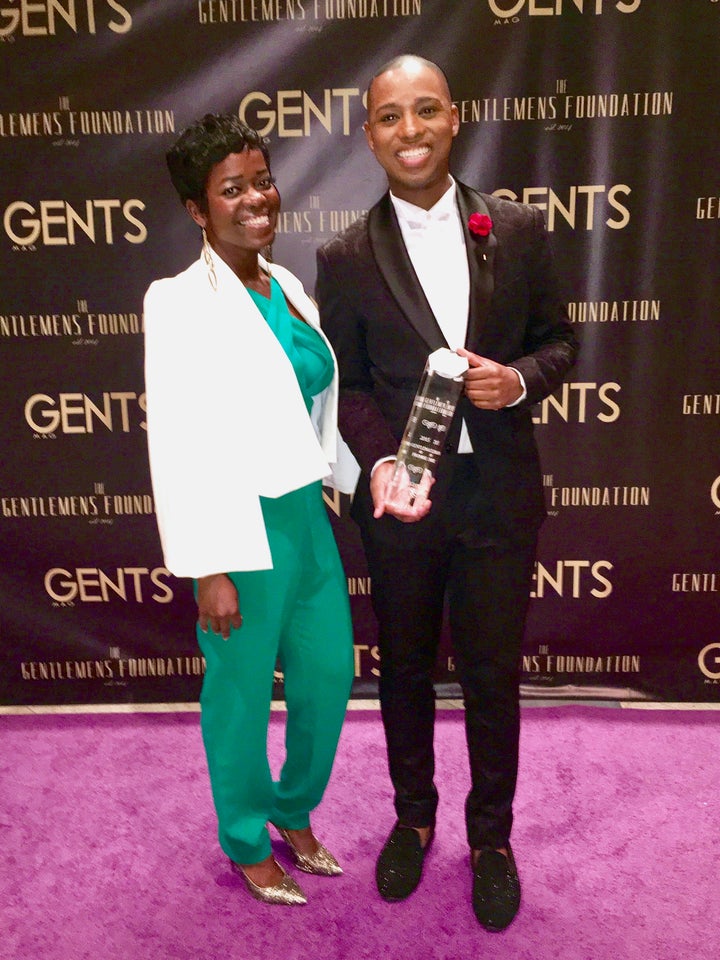 I connect the dots between the organizations by marrying mainstream talent and media. I am not afraid to do some of the less glamorous duties; such as sitting behind a booth passing out condoms and informational packets or attending meetings and working behind-the-scenes to set-up and plan what's needed.
In 2015, I was honored at the Gentlemen's Ball with Gentlemen of Promise Award.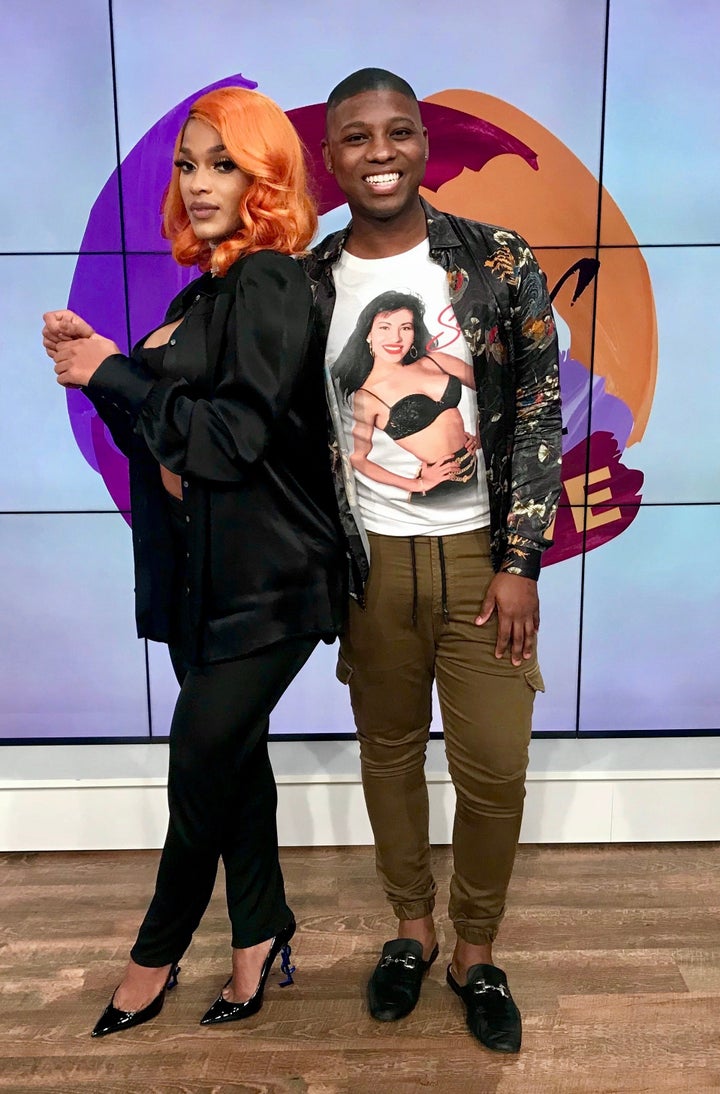 GQ: What advice do you have for young people who would like to pursue a career in publicity and public relations?
VA: Treat everyone with respect as you would like to be treated. While trying to pursue your career and encountering valuable business relationships along the way, always remember that business people are human too. Don't just call on them when you need something. Successful people in business have feelings and still deserve basic human respect. Don't send a text or call without a proper greeting. Don't be eager to always ask, ask, ask. The key to building a healthy relationship in business is to first communicate properly. No one wants to feel like they are always being used.
GQ: What was your first publicity, public relations, or communications position or project?
VA: I worked on the publicity campaign for the Oxygen Network's "Preachers of L.A." This was my first major network original programming campaign under the umbrella of Liquid Soul Media. The firm hired me due to my vast knowledge of gospel music radio and faith-based blogging. I was able to use my relationships in the gospel music industry to help screen the series premiere episode in key markets to well-known pastors and gospel music artists.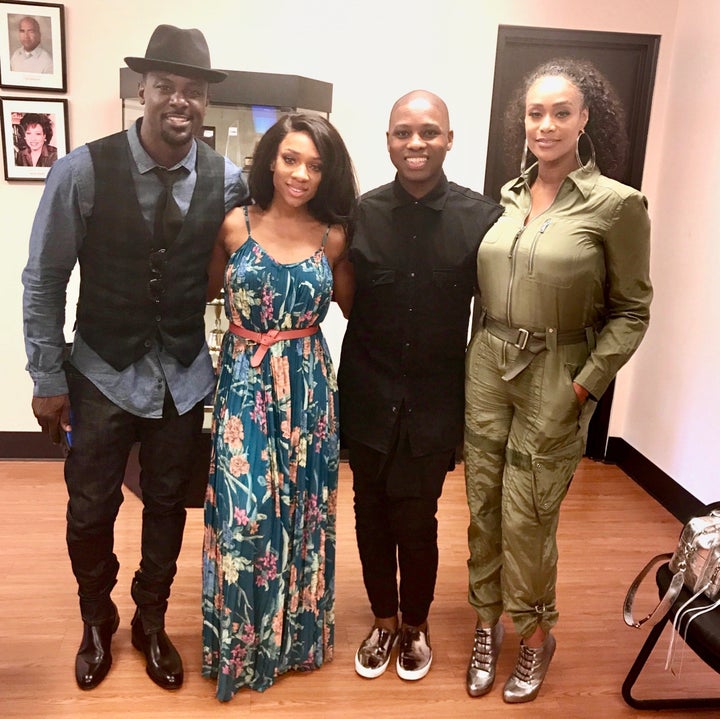 GQ: What are some of the most challenging aspects of your position?
VA: I find it most challenging to deal with the need to always be available. When you are great publicist, you don't get to turn your phone off. This especially becomes challenging when you want to have "me" time or time with loved ones.
GQ: Tell me about volunteerism and community work?
VA: All of the work I do at my church is volunteer. I attend The Vision Community Cathedral of Atlanta. My official role is serving as the executive assistant to the Senior Pastor [Bishop Oliver Clyde Allen, III]. I lend my time to all auxiliaries that ask when I am available. I also provide pro bono work for actress Wendy Raquel Robinson's non-profit, "The Amazing Grace Conservatory."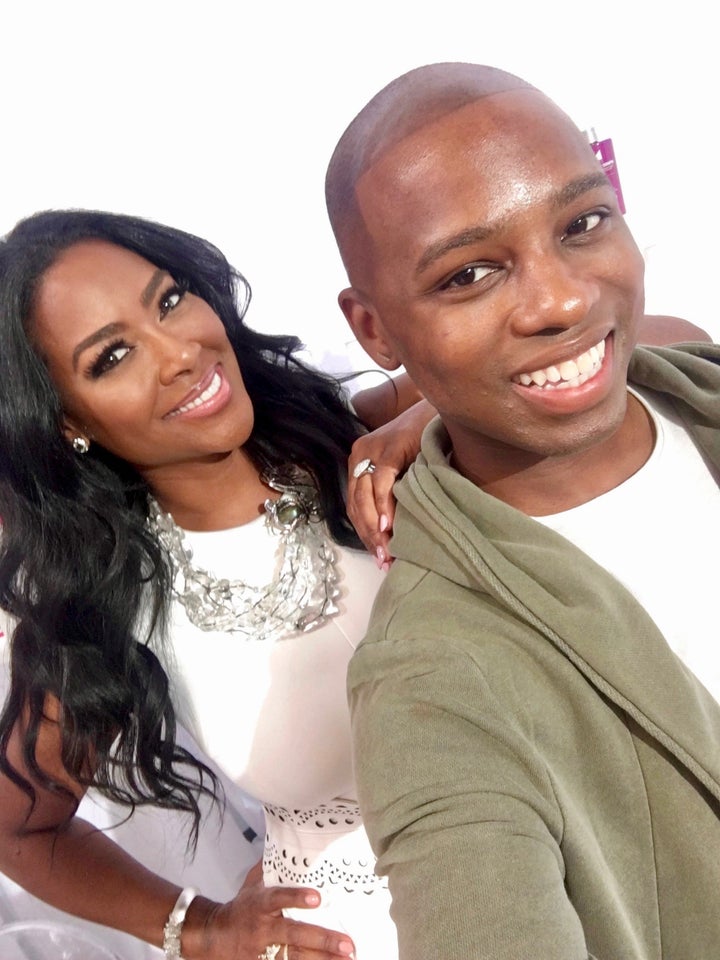 GQ: Where do you see yourself in the next five years?
VA: In the next five years, I see myself as a bi-coastal resident of Los Angeles and Atlanta. I would like to maintain a consistent team of employees. I am not opposed to accepting a key position at a major music label or television network.
I have a heart for the Singles Ministry, and I look forward to expounding upon that and creating the first singles ministry at my church home.
GQ: What do you like to do in your spare time?
VA: In my spare time, I like to shop at Zara, binge watch on Netflix and sleep. Rest is a rarity in this business, so I enjoy it when I can.
GQ: What was the most important and profound lessons you learned from your parents?
VA: My parents introduced me to God, and that was the most important thing they could have ever done. Helping me establish a foundation of faith has helped navigate me to where I am today.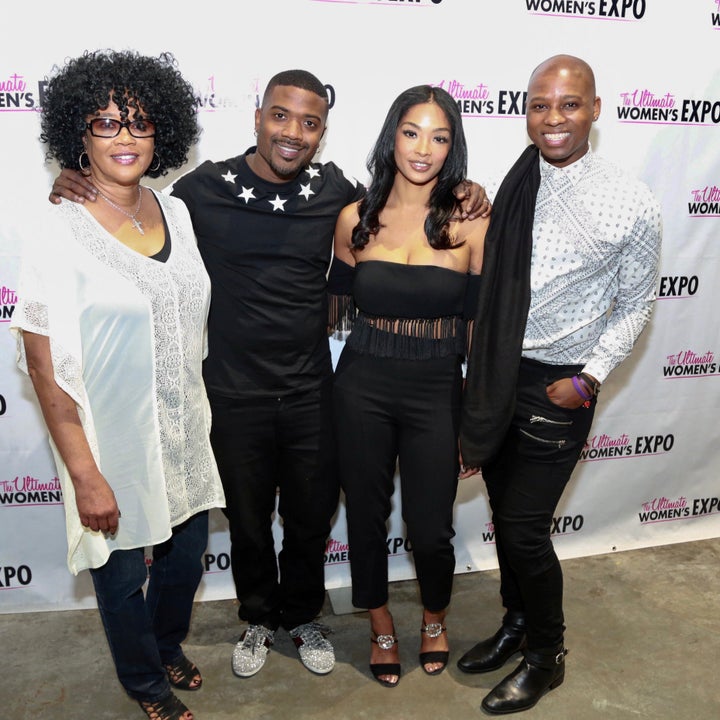 GQ: Who are your mentor(s) and what are some of the most valuable lessons you have learned from them?
VA: My mentors include Sonja Norwood, the founder of Norwood & Norwood Management and mother to superstars Brandy and Ray J. Sonja has taught me a host of life lessons in business but what stands out the most is the importance of treating everyone you meet with respect.
I've known Brandy for a decade. She has taught me how to be "brave." Her example of being triumphant over her challenges and circumstances has shown me how to have the courage to stand up for myself and not be afraid to do what I feel is best for me. In the short time, I've known Ray J; he has provided me with outstanding business tips to increase my wealth and have shown me how to understand the mindset of consumers.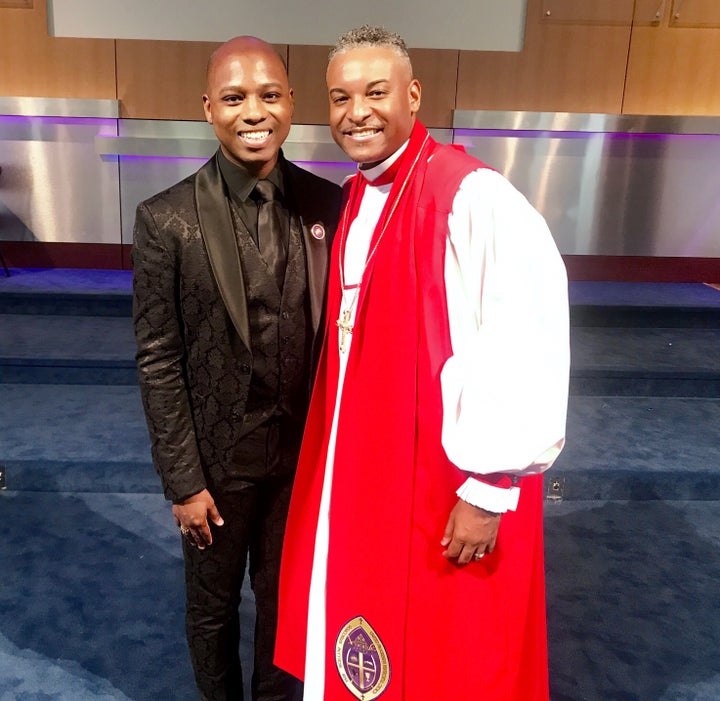 My pastor, Bishop Oliver Clyde Allen, III has navigated me through the past ten years of my life and provided me with spiritual fundamentals all leading back to love. Through his ministry, I have learned that love covers a multitude of sins. I know that no matter what affliction you are faced with, love conquers all.
My biggest public relations industry mentors (who have also become close friends) are Saptosa Foster of One/35 Agency and Tosha Whitten-Griggs, the Senior Vice President of Public Relations for TV One. Both ladies have taught me how to "think deeper," and to not always accept "no" as the final answer. I've seen the fruits of thinking bigger and not accepting no as the final answer demonstrated through multiple press campaigns we have tackled together.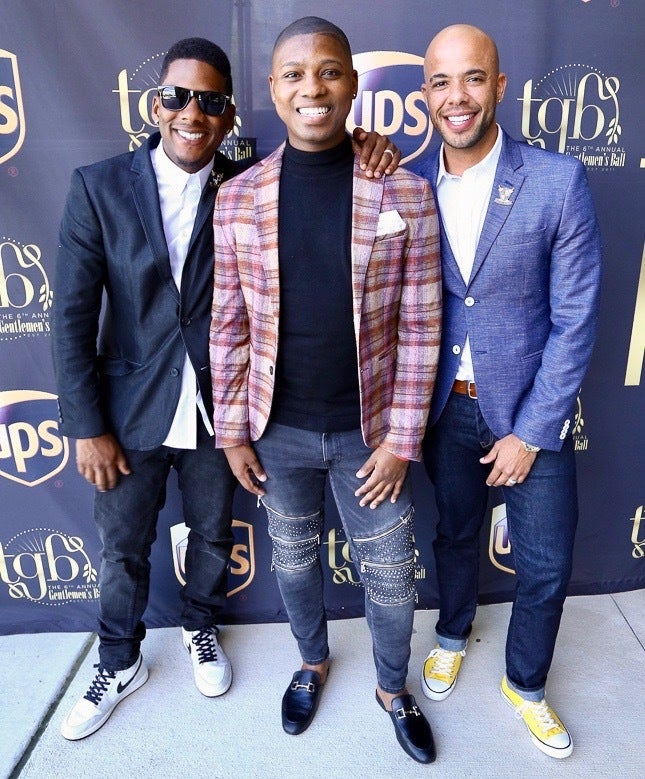 In recent months, I have found myself as a proud mentee of Gee Smalls, co-founder of The Gentlemen's Foundation. I have always struggled in the relationship department, and Gee has provided me with basic principles to help strengthen my relationships both personally and professionally. I admire the longevity of the same-gender loving relationship Gee has with his husband, Juan Smalls.
GQ: What is the best advice (professional or personal), you have received and from who?
VA: My pastor always reminds me that "when people show you who they are, believe them." From time to time, I need this reminder as I may find myself disappointed in business or personal relationships. It can be a tough concept to get especially when one feels their intentions are pure and they are being misunderstood. I often use this nugget of wisdom as a reminder when I find myself needing to exit a relationship that isn't mutually beneficial.
GQ: What is your favorite Bible scripture, quote or catch phrase?
VA: My favorite scripture in the Bible is Philippians 4:13, (NIV) "I can do all things through Christ who gives me strength." This verse reminds me that no matter the situation, I can conquer all.
GQ: What keeps you spiritually centered and grounded?
VA: God keeps me spiritually centered and grounded. I talk to God every day, and He talks to me about everything and everyone. I know God.
VA: I find inspiration in life. Everything and everyone I encounter, I look at the God in them and find inspiration in everything I am blessed to encounter.
GQ: What are some of your pop culture's must haves (music, film, television?)
VA: My pop culture must haves include my Apple headphones and iPhone so that I can listen to Brandy and Tasha Cobbs all day. I love all of Tyler Perry's Madea stage plays. I cannot live without most black sitcoms such as "Girlfriends," "Moesha," "The Parkers" and "My Wife and Kids."
VA: Next for me is to continue to brand my agency and my name through outstanding publicity campaigns. I also want to empower and equip people from all walks of life with the tools they need to be their best.
GQ: What would you like people to know about you?
VA: I want people to know that if God can use me, he can use them too. It doesn't matter who you are, where you come from, what mistakes you have made or your current situation. God's love is everlasting and available to all. I'm just a simple spiritual man who is chasing his dreams. I strive to be a man of integrity and aim to extend love to all.
Gwendolyn Quinn is an award-winning media strategist and consultant with a career spanning more than 25 years. She is a contributor with NBCNews.com/NBCBLK.com, BlackEnterprise.com, HuffPost, and EURWEB.com, among others. Quinn is also a contributor to Souls Revealed and Handle Your Entertainment Business.
Antonice Jackson is the President of the National Black Public Relations Society's Washington, D.C. Chapter. She partnered with Gwendolyn Quinn to produce "The Top African American PR Millennials for 2017" series. Jackson is also a contributor with AllHipHop.com.
Related
Popular in the Community