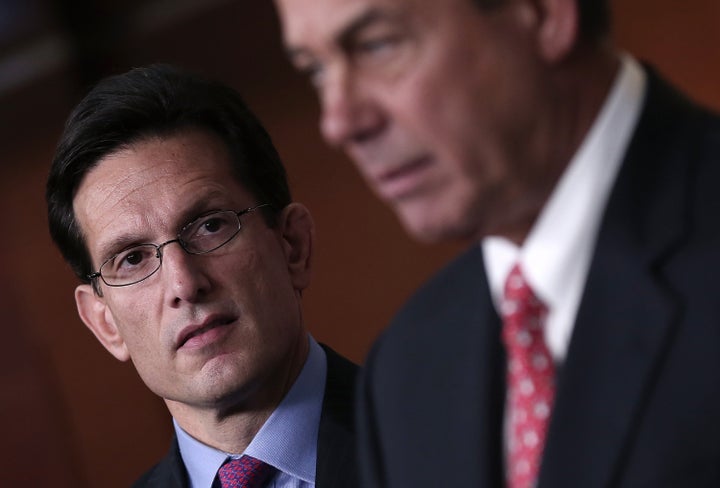 WASHINGTON -- House Republican leaders are ready to move forward on legislation reauthorizing the Violence Against Women Act as soon as next week, a GOP source familiar with the plans told The Huffington Post on Wednesday.
House Speaker John Boehner (R-Ohio) and House Majority Leader Eric Cantor (R-Va.) still haven't sorted out whether they plan to take up and amend the VAWA reauthorization bill that passed the Senate or introduce an entirely new bill, said the source. But either way, the Republican leaders are likely to act on some kind of legislation next week, and aides in Cantor's office have been meeting with committee staff and member offices this week in preparation, the source said.
Cantor spokesman Doug Heye said only that GOP leaders are working on having a VAWA bill ready "in the coming weeks," and that his office has been in regular contact with GOP staffers on the issue every week for the past several months.
The Senate overwhelmingly passed its VAWA bill last week, authorizing $659 million over five years for various programs targeting domestic violence. The Senate bill includes new protections for LGBT and Native American victims of domestic violence, and gives more attention to sexual assault prevention.
The news that the House is ready to act comes as a handful of House GOP lawmakers unveiled a separate bill that could provide a path forward on what has become the biggest obstacle to getting VAWA through Congress and to the president's desk: a provision in the Senate bill that grants new authority to tribal courts to prosecute domestic abusers.
Currently, tribal courts have no authority over non-Native American men who domestically abuse Native American women on tribal lands -- something that plagues Native American women two-and-a-half times the rate of other women. The Senate VAWA bill includes a provision that would grant tribal courts the authority to prosecute in those cases, but many House Republicans oppose the provision and argue that tribal courts wouldn't uphold the constitutional rights of a non-Native American. This specific issue became so divisive in the last Congress -- and both sides were so firm in their positions -- that it ultimately led to VAWA not being reauthorized for the first time since 1994.
But Rep. Darrell Issa (R-Calif.) on Wednesday reintroduced his compromise proposal from last year, the Violence Against Indian Women Act, which would grant tribes the new authority over non-Native American domestic abusers but give those abusers the option to transfer their cases to a federal court if they felt their rights weren't being upheld. The bill has seven Republican co-sponsors: Reps. Tom Cole (Okla.), Mark Amodei (Nev.), Jeff Denham (Calif.), John Kline (Minn.), Patrick McHenry (N.C.), David Schweikert (Ariz.) and Michael Simpson (Idaho).
"The current law enforcement system for Native American women is broken," Issa said in a statement. "Too many victims of domestic violence cannot get access to law enforcement during times of emergency and more will continue to suffer unless Congress acts. [The Violence Against Indian Women Act] fills this jurisdictional black hole so that appropriate police and courts can prevent and solve domestic abuse crimes in Indian tribal lands while still ensuring that the accused's constitutional rights are protected."
Of course, it remains to be seen whether House Republican leaders will incorporate Issa's proposal into their VAWA bill. It is also unclear if the Senate would accept that change. But the prospects don't look terrible.
Sen. Patty Murray (D-Wash.), one of the leading proponents of the Senate VAWA bill, told HuffPost earlier this month that she wasn't sure if she could get behind Issa's compromise language if it were what passed in the House. But she called his approach "responsible" and noted that, at least in the last Congress, it had the backing of Native American tribes.
"Until I have the language in front of me, and I'm sure it provides protections, I'm not going to commit either way," Murray said. "But tribes have expressed to me that [Issa] is being fair and rational."
Meanwhile, during the final days of the last Congress, Cole told HuffPost that he expected the House VAWA bill to include Issa's proposal in this Congress. He predicted its inclusion would mean VAWA was "a done deal" in the House, and that it would ease certain Republicans' fears that tribal courts wouldn't honor the constitutional rights of non-Native Americans who came before their courts. As it is, tribal courts are already bound by the Constitution.
"People seem to have this fantasy that Indians and courts are going to try to make up for what happened to them for hundreds of years of history," Cole, who is one of only two registered Native American in Congress, suggested as the reason some GOP lawmakers were so upset by the provision. "That's just not true. Most tribes want non-tribal members to come in -- if you're gaming, for tourism, commerce. That's their lifeblood."
To say that Native Americans on reservations would be hostile to visitors "is like saying people in Florida want to be hostile to visitors," he said.
CORRECTION: A previous version of this article mistakenly stated that Rep. Tom Cole (R-Okla.) is the only registered Native American in Congress. He is one of two registered Native Americans in Congress.
Before You Go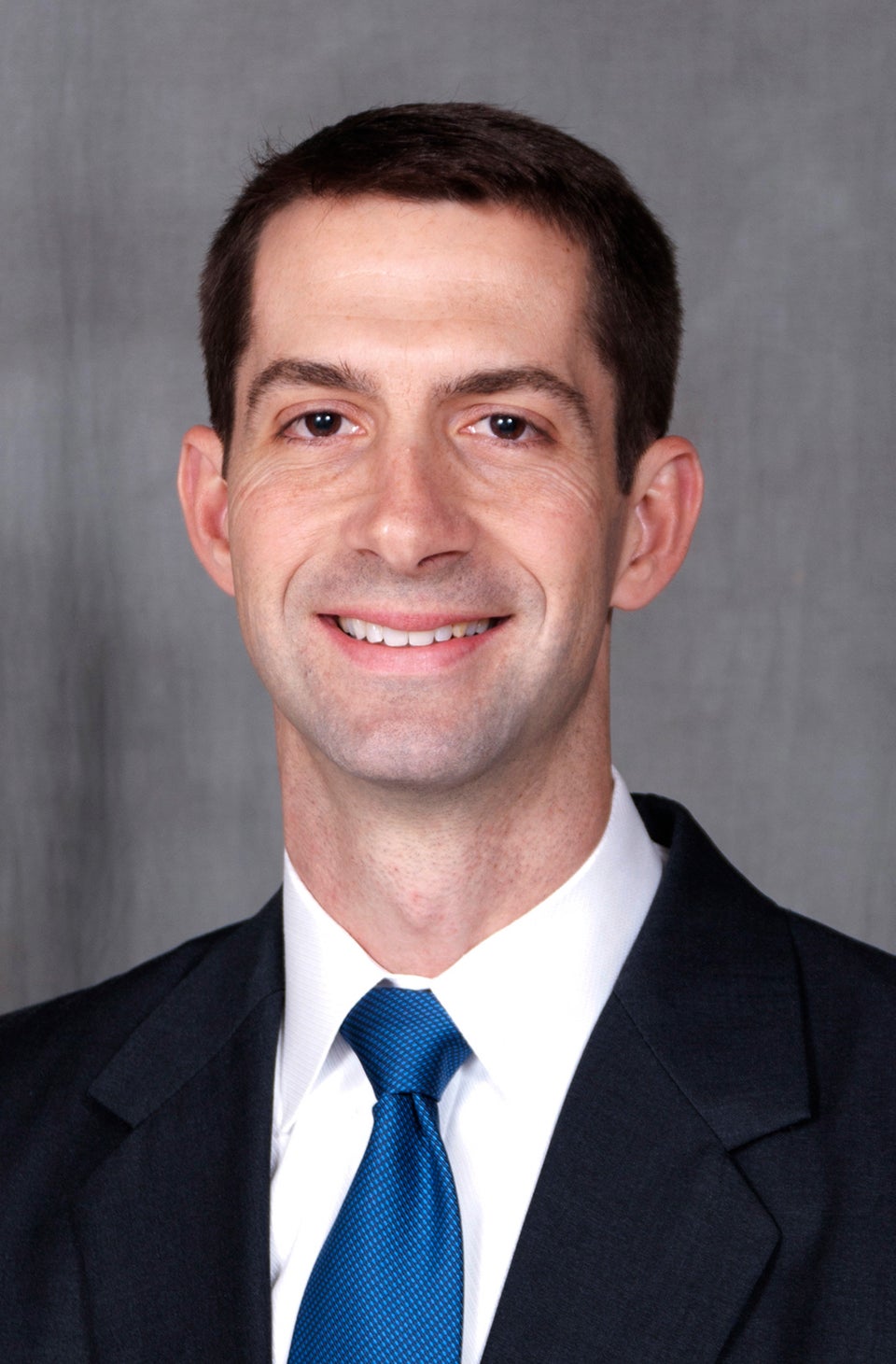 New House Members Of The 113th Congress
Popular in the Community