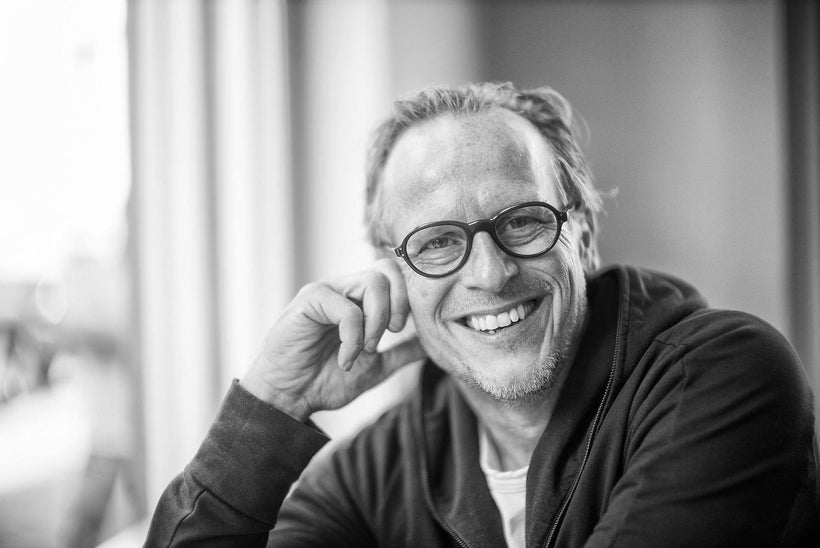 When it comes to investing all I could think about is Tony Conrad, Partner at True Ventures and founder of about.me – a place for freelancers, entrepreneurs, and side-hustlers to make a name for themselves. We caught up at True Ventures, at his San Francisco office, when I was trying to figure out how big time venture capitalists like Tony figure out which early-stage startups get their enthusiastic support. I've distilled his tips into five must's for you to get your foot in the door with a leading VC.
1. GET A PERSONAL INTRODUCTION
Every day, Tony gets a lot of cold e-mails from people trying to get a meeting or advice from him as a VC. "It's not that I don't read them," Tony told me. "I genuinely try to look at and respond to every single note. But it's increasingly hard as some days I'll get 20+ requests which just makes it impossible." I hear this a lot actually. The more time I spend with investors, the more I hear that the start-up founders who are directly recommended or referred by a trusted connection are the ones who get air time. "The people who I end up gravitating toward and who I am more motivated to explore are those that come referred through my networks of people I already know. I realize this is imperfect for a lot of reasons but it's the only way I've found to effectively navigate an increasing number of requests." He also added that the type of resourceful and savvy start-up founders he's looking for shouldn't have any trouble finding someone to give them a personal reference. I'd recommending looking at your Linkedin and seeing if you have any common connections with the VC's you have your eye on.
2. BE CREATIVE IN YOUR SEARCH FOR THE RIGHT VC
Tony Conrad is approachable. He goes to events; he networks; he wants to meet new people, broaden his network. "I am not aggressively looking to expand, but at the same time, my network does continue to grow organically through being in the flow - I always remember an input I got earlier in my career - 'Venture is a contact sport'." I can attest to that. When I met Tony backstage at Web Summit in 2016, he was constantly surrounded by people, spending his time with his circle of friends/ business partners, but also getting introduced to new people.
3. LOOK FOR THE RIGHT FIT
Tony is a very engaged VC. He likes to be very involved as a start-up navigates the early stages of their development. You might ask what he looking for in a start-up. "I am less a thesis investor," he told me. Being a thesis investor means picking a sector, existing or emerging, and then looking for specific opportunities within that thesis. He continues, "I don't have a specific sector that I am looking for. I am always looking for a founder(s) who have a unique, deep obsession with the idea they are working on, and why they think they are going to create a new knowledge around what they are doing." If you meet someone like Tony, who has the passion for your mission, you will be fine. Many times I hear founders telling me that they are having problems with their investors because they don't share the same mission or passion. That's why it's beyond important to not only know your VC and their history, but why they're drawn to your startup.
4. KNOW WHAT TO DO ONCE YOU SECURE FUNDING
"Firstly, throughout the process of closing your round, start proactively engaging with your new investor to develop a muscle for how to effectively leverage their experience as well as develop a foundation of trust with them - it's mission critical to be able to normalize conversation with the key people around your table. Experience early stage investors understand and embrace the imperfectness of a start-up. So, take advantage of this unique partnership from day one". When I asked him how often people are willing to change, he said, "All the time. If you think about about.me, it's still a personal website, but our understanding of who gets the most out of that product helps us evolve to create more value for our customer constantly.
About.me is mostly focused on 'solopreneurs,' and independent people who have passion side projects, or working for themselves." Tony added that he has continually updated his vision of his own company as he learns more about his customers and what they need. Without a doubt, this is the key to any successful company and should be a part of every start-up's strategy.
5. UNDERSTAND WHAT MAKES YOU SPECIAL AND DRIVE IT HOME
Tony was an early investor in Blue Bottle Coffee – a chain of specialty coffee cafés in LA, SF, Miami,  NYC, and Japan. "I am a coffee geek. I've always gone to cafe's because I'm interested in their techniques in addition to the culture, nobody is blown me away as Blue Bottle Coffee does that consistently." Tony is truly into coffee just as much as he is into tech. And that's what made him a great fit for Blue Bottle Coffee.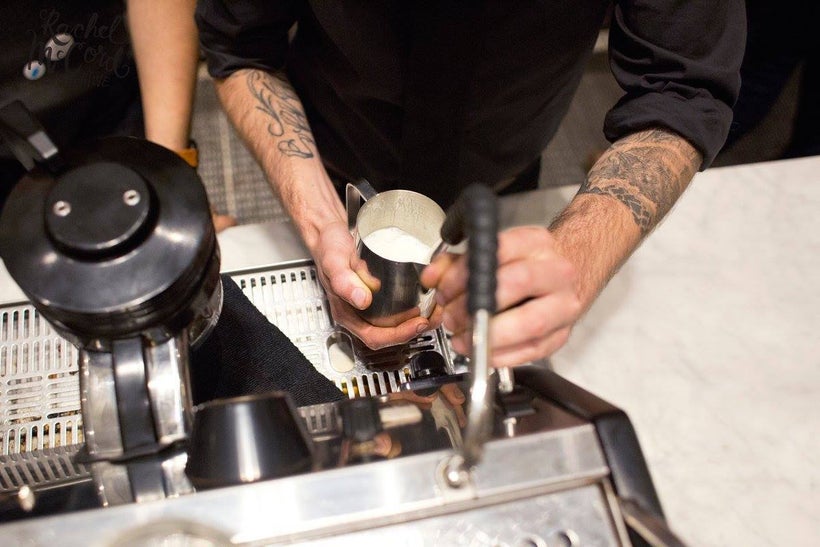 As an example, the company used to sell their beans to other cafes too, but they decided to kill this part of their business. "At the time, our wholesales sales were a huge part of our early business, over 35% of our revenues came from selling beans," "but, we decided to stop selling beans to other cafes, not because we didn't like partnering, but our soul wasn't into it and we were never going to the best wholesaler of coffee in the world. Conversely, we felt we could offer one of the most unique in-cafe consumer experiences so we trusted the company to kill the wholesale business and focus on what they loved doing best. 
Blue Bottle Coffee is an amazing example of how finding your strength and honing in on it will take your business to new levels. Every time I'm in San Francisco, my friends talk about Blue Bottle Coffee. I even see them posting pictures captioned "Literally, the only good thing about today." Now I know the a part of the "how" behind Blue Bottle Coffee's rise to fame.
It all comes down to this: before you put yourself out there in front of venture capitalists or investors, make sure your mission is clear, you are passionate about it, you choose people to partner with who believe in you, your vision and you feel comfortable. Investors don't build companies but getting the right investor(s) can have a huge impact on protecting the company's cultural DNA as well as providing unique perspective and relationships. 
Nora Oravecz is a self-made social media personality, best-selling author, and speaker on a mission to help the next generation of influencers and entrepreneurs by exploring and sharing the stories of some of the world's most successful people. Read more: noraoravecz.co
Calling all HuffPost superfans!
Sign up for membership to become a founding member and help shape HuffPost's next chapter
This post was published on the now-closed HuffPost Contributor platform. Contributors control their own work and posted freely to our site. If you need to flag this entry as abusive,
send us an email
.