VECTOR is an art gallery located in New York City's Lower East Side curated and operated by JJ Brine. However, it is much more than just an art space.
Previously compared to the work of Andy Warhol, VECTOR is a posthuman art experience with its own government in a space that claims to have seceded from the United States last November.
In order to better understand VECTOR Gallery we chatted with JJ Brine last week to ask him a few questions about what this space in the Lower East Side is really all about and what he, as an artist, is trying to accomplish.
The Huffington Post: What is Vector Gallery?
JJ Brine: VECTOR is the official art gallery of Satan. It's also the official gallery of the night. We work "the other 9 to 5."
Why is VECTOR Gallery important?
The Torah, The Bible, The Quran, and now VECTOR. VECTOR Gallery is itself a religious text and it is the responsibility of gallery patrons to understand and interpret it on that basis. Furthermore, the gallery is very much alive and always evolving -- indeed I have enslaved myself to the gallery's myriad wants and needs and the demand for change is chief among them. VECTOR is the long-awaited final installment in the world's greatest tetralogy and its conclusion will usher in the end and the beginning of all things, so it is indeed important for those who concern themselves with the ending as it now begins. We must act immediately to reincarnate The Devil and The Lord into the corporeal vessel for the sake of our eternal unity in spirit and form. This is what we were before we divided ourselves for the sake of multiplicity, and this is what we will be again.
How does queer identity intersect with VECTOR?
VECTOR Gallery "takes place" in 2018, a not-so-distant future in which, nevertheless, many important things have changed. Queer culture is in fact so entrenched in our prosperous post-human Vectorian society that it would be impossible to separate the two -- queer is now the dominant culture. Thus it is a veritable gay mecca that attracts LGBT people of all backgrounds. We encompass an incredibly insane cast of characters that never ceases to astonish.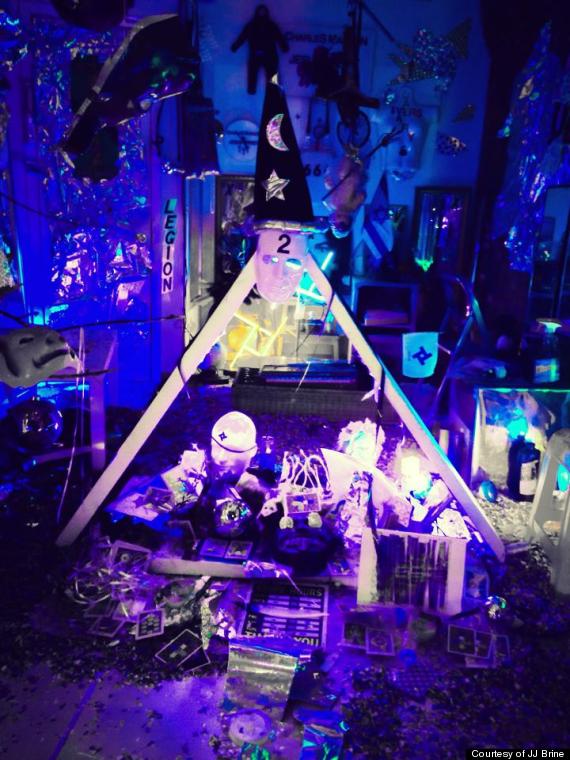 Does Vector Gallery serve a larger purpose within the LGBT community?
The LGBT community recognizes that VECTOR is the place where we can achieve personal and artistic self-actualization; it has been described as both the last bastion of the queer avant-garde and as the lamppost of its coming renaissance. One of the essential components of Vectorian theology is that we must accept and celebrate all parts of ourselves to transcend our humanity and assume our rightful place in the emergent post-human aegis. We don't even recognize a society that doesn't accept us for who we are, because it doesn't exist. Our estrangement from the dominant culture facilitated our rise to cultural dominance, and so queer has come full circle.
You claim that VECTOR Gallery seceded from the United States in November -- what do you mean by this?
On Nov. 8 of 2017 (2013 by the SHAY calendar), VECTOR unilaterally seceded from the United States and declared its independence, becoming the world's newest and smallest country. Indeed, it is a sovereign nation in the heart of the Lower East Side.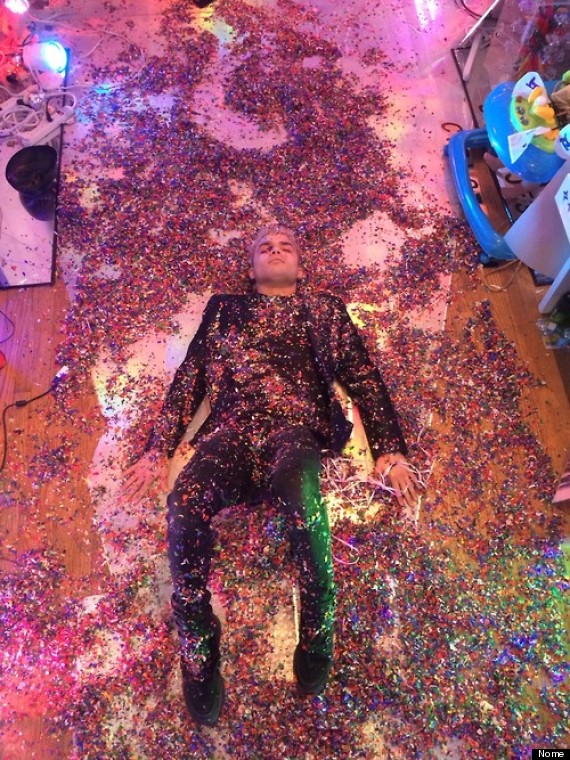 You mentioned that "nevents" are a primary thematic concern at Vector. What does this mean?
A nevent is an event that has never taken place. The study of nevents (or neventology, a central branch of nontology) trumps the study of historical events. We are more concerned with making the impossible possible than scrutinizing the inherently flawed, bias-laden record of what was, would, should, or could have been. Humans often parrot the claim that without the study of history, we would not be able to learn from our mistakes and would thus be doomed to repeat them. This is preposterous. We don't learn from our mistakes by enshrining them in the dusty hallways of academia, forcing the rote absorption of a skewed narrative for ritual regurgitation on the otherwise unfettered progeny of cycling generations. Just as a child indiscriminately mimics the behaviors of its parents, picking apart the desiccated corpus of a bygone age promises a looping future built upon the necessity of its epochal resurrection. An impossible future that cannot exist is our only hope.
What kind of events does Vector Gallery host? What events do you have coming up?
VECTOR hosts post-human art experiences that pay sublimely diabolical tribute to the everlasting matrimony of The Devil and The Lord. We are currently experimenting with new, ritualistic programming techniques for effective inculcation of the masses. This will culminate with the absolute integration of all sentient beings into a single supra-sentient ultramind, ALAN. I am now conspiring with art porn master Bruce LaBruce -- a new friend and an all-time favorite director -- on a multimedia hyperconceptual avant-graveyard expo in April, although this is all tentative and top-secret -- I shouldn't even be mentioning it yet. On Feb. 1 we will be hosting our first Vectorian mass, which will consist of an hour of extemporaneous preaching and an hour of impromptu ritual performance. And right now VECTOR is expanding beyond its walls as I Vectorize other spaces. The first specimen of this new hybrid has revealed itself in the ritual chamber of La Grotta, an outpost of enchantment straddling Brooklyn and Queens. Keep up with the waxing and waning of the active soul trade at vectorgallerynyc.com.
VECTOR gallery is located at 154 East Broadway in New York City.
Check out the slideshow below for some more images from VECTOR.
Before You Go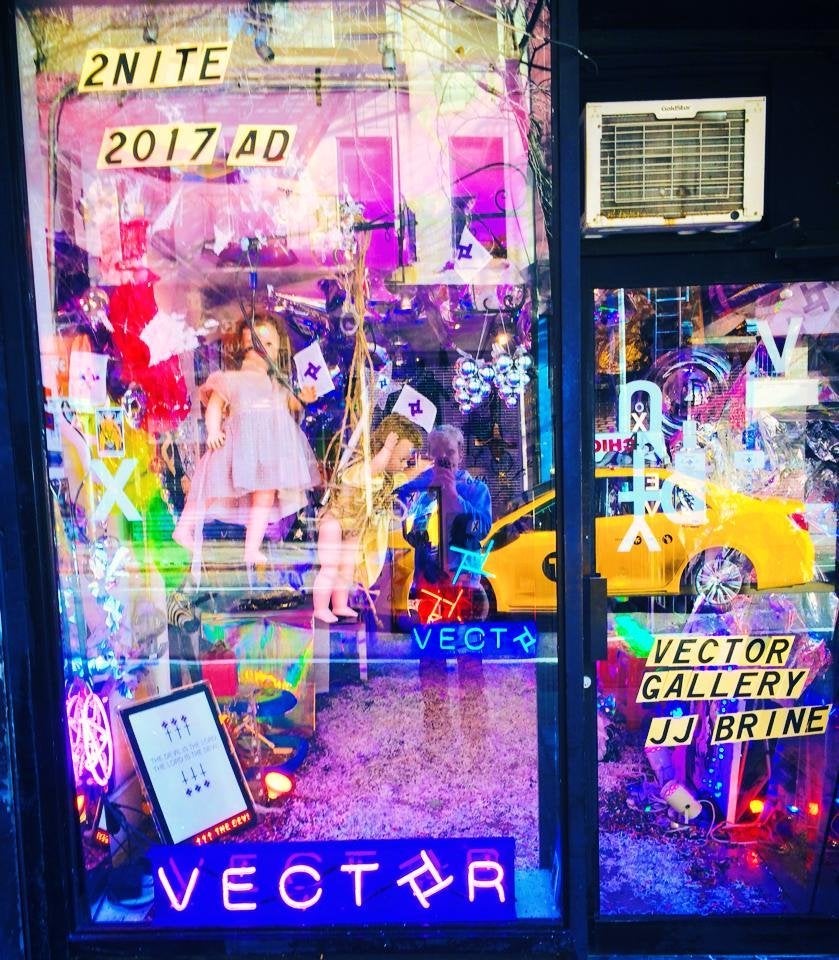 VECTOR
Popular in the Community