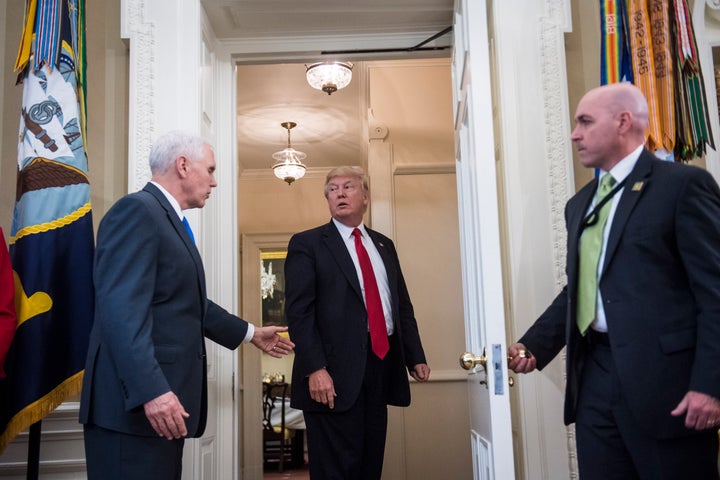 While Trump tried to leave, the scene quickly took a turn for the chaotic. A reporter tried to ask Trump about one of his tweets from earlier in the day about his former national security adviser Michael Flynn. Vice President Mike Pence rushed over to the commander in chief before grabbing the unsigned executive orders and whisking them away. In a video, people can be heard confirming what they just saw.
"So he didn't sign them?" one man asks.
"He did not sign them," a woman replies.
"He did not sign them," a third man confirms.
It was a bewildering moment, one that gave BuzzFeed's Brandon Wall an idea. "Could someone please mash this up to be in the style of a @VeepHBO closing credits scene? PLEASE," he tweeted.
Luckily for him, BuzzFeed's Jesse McLaren was ready and willing to do just that. And ladies and gentlemen, let me tell you: The video he create is wonderful.
HBO's "Veep" has made its comedic reputation on portraying Washington, D.C., insiders as a little more than a gaggle of bumbling incompetence ― something that they have said has become harder to parody with the rise of Trump.
Nevertheless, the cast and crew of the show appeared to be more excited about the video than maybe anyone.
"Veep" star Julia Louis-Dreyfus and executive producer David Mandel retweeted the video as well. As Kumail Nanjiani of "Silicon Valley" put it:
Before You Go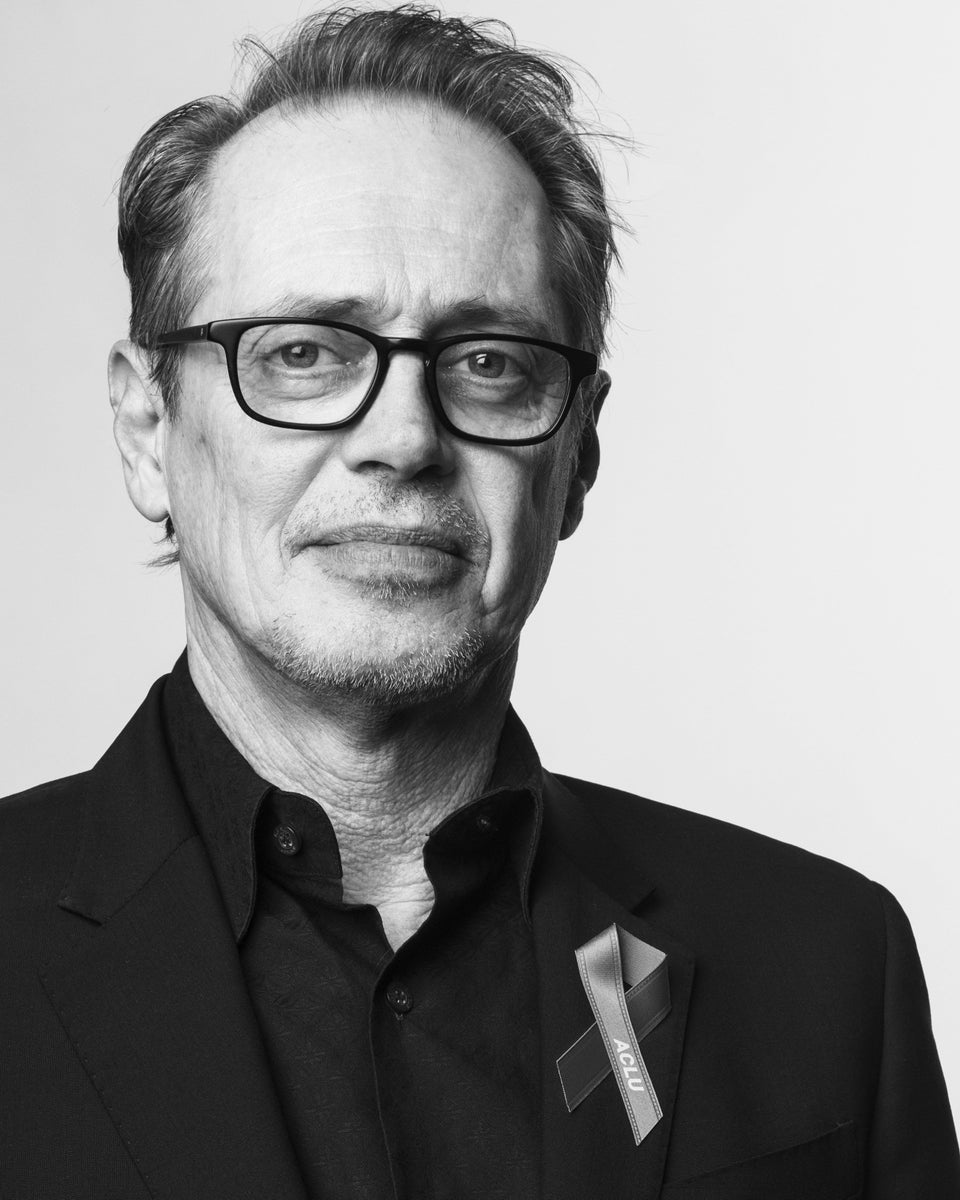 Portraits ACLU
Popular in the Community