Most great baked good recipes require the use of butter, eggs, sugar and flour. Those four pillars of baking have long been thought essential to make memorable desserts. But it turns out that decadent, fudgey brownies can be made without three of those four essentials.
Coco Kislinger from Coco Bakes in L.A. shows us how to make her popular vegan brownies on MUNCHIES. She uses chia seeds to replace the eggs. Coconut oil stands in for butter. Almond flour and gluten-free flour take the place of, well, flour. Apple sauce helps reduce the amount of sugar needed and adds the right texture. And baking soda is added to help these babies rise. See how it's done:
Even if you don't make it a point to abstain from animal products, this brownie recipe is worth a try. It's delicious, and feels a little bit healthier too. And it could come in handy next time you run out of eggs -- and happen to have chia seeds on hand.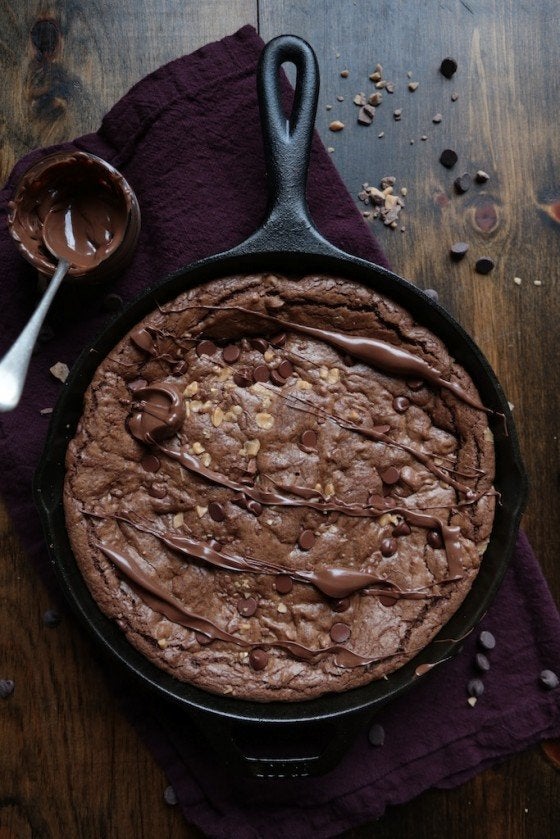 Skillet Brownies
Related