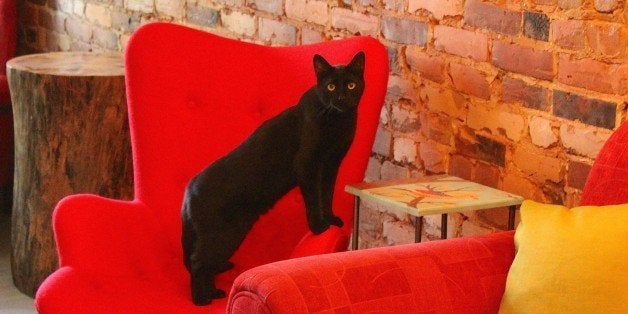 Animal lovers, get your tails to Montreal for North America's first vegan cat cafe.
Café Venosa opens this week with the mission of finding homes for shelter pets, while doing right by all animals.
"Loving and protecting animals is about loving and protecting all of them, not just companion animals," explains owner Summer Geraghty, who is an artist with a background in animal rescue. "A vegan cat cafe seemed like the only rational solution."
Menu offerings include environmentally friendly coffee, as well as delicious-sounding quiches, soups, salads, sandwiches, desserts and more, all made without animal products.
"Any sentient being used as a machine and for profit is incomprehensible to me," says Geraghty.
The cafe will double as a gallery, with an emphasis on local artists.
And the cats, because we know what you're really coming for, will come from the Montreal SPCA -- where Geraghty has worked and volunteered -- and will be up for adoption.
A few days before opening, Geraghty says she's feeling hopeful that Café Venosa -- named for Geraghty's own beloved 16-year-old rescue cat from the Montreal SPCA -- will be seen as more than a gimmick.
She'd like her business to become an educational resource that promotes good values while serving good food, with the aim of making life better for all the world's animals. Plus, of course, cats.
"I am most excited about trying to make a difference for the animals," she says. "A guilt-free, eco-cafe that exhibits art, supports local businesses and that re-homes cats is my version of a utopia."
Get in touch at arin.greenwood@huffingtonpost.com if you have an animal story to share!
This page contains materials from The Huffington Post and/or other third party writers. PricewaterhouseCoopers LLP ("PwC") has not selected or reviewed such third party content and it does not necessarily reflect the views of PwC. PwC does not endorse and is not affiliated with any such third party. The materials are provided for general information purposes only, should not be used as a substitute for consultation with professional advisors, and PwC shall have no liability or responsibility in connection therewith.
Related
Before You Go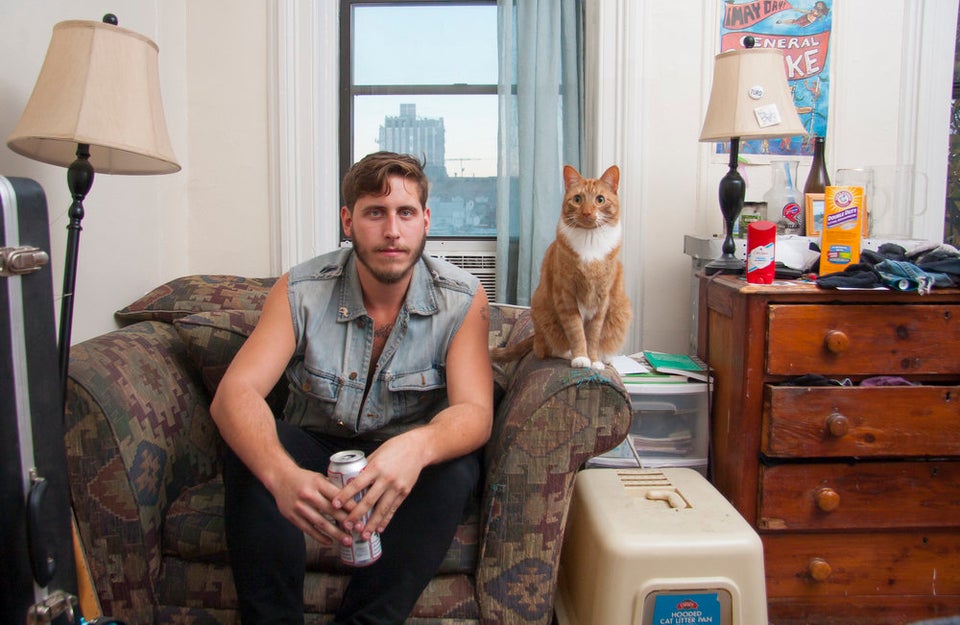 Men and Cats