VegNews Magazine invited me to join them and other compassionate animal activists at Animal Acres' farm outside Los Angeles, CA for the 22nd annual Gala dinner Saturday night.
Numerous celebrities, including Alicia Silverstone, Debra Skelton, Ed Begley Jr., and Jerry Cesak were there helping save our animal friends from cruelty and neglect.
John Schneider, who played Bo on The Dukes of Hazzard, was even more handsome in person. Tall and buff...I'd say he gets enough protein from his vegan diet.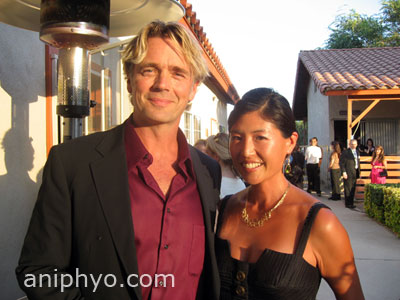 From left to right, gorgeous ladies: Rory Freedman, best selling author of Skinny Bitch,
Karen Dawn, author Thanking the Monkey, and Persia White, actress from the hilarious TV show "Girlfriends". These ladies are all skinny and show off their beautiful clear skin that comes from the healthy vegan diet and lifestyle.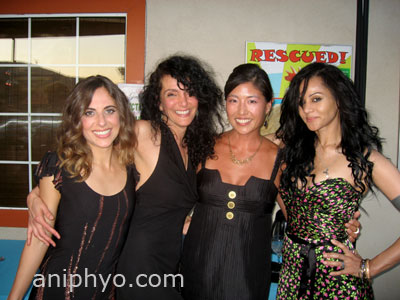 All vegan food and drinks were served up all night long. A delicious 3-course gourmet vegan dinner was catered by Madeleine's Bistro and accompanied by a celebrity hosted awards ceremony. More decadent desserts capped off the night, including raw sweets from Juliano's.
A huge thanks to Joseph Connelly, VegNews Magazine's rock star publisher and the crew for a great evening of inspiration.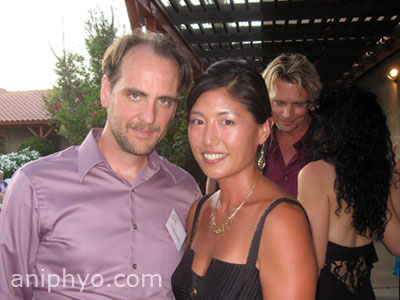 The lovely Colleen Holland, VN Associate Publisher and Elizabeth Castoria, VN Senior Editor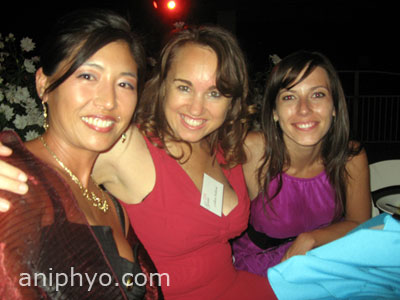 and beautiful Aurelia d'Andrea, VN Editorial Director.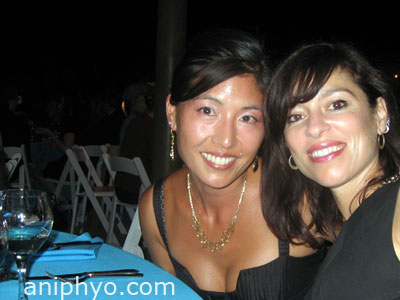 I was so inspired by the evening I've volunteered to teach uncooking classes at the farm to help our animal friends.
Thank you to all the celebrities, Animal Acres, VegNews Magazine, and everyone for your efforts in saving all creatures from unnecessary pain and suffering.
Animals are our friends, not food.
Give vegan a try.
It's healthy, delicious, and good for our planet.
And, don't be surprised if you lose a few pounds without trying...Oprah did!