Why's that? The candy bar, which debuted in 1930, isn't as simple as chocolate and peanuts. This VIP of the vending machine also contains milk and eggs -- two ingredients that are on the "no" list for die-hard vegans.
Thank goodness, there is a fix. Vegans -- or just those looking to whip up something cruelty-free at home -- can make this Vegan Snickers Bar recipe from Honey Stuck.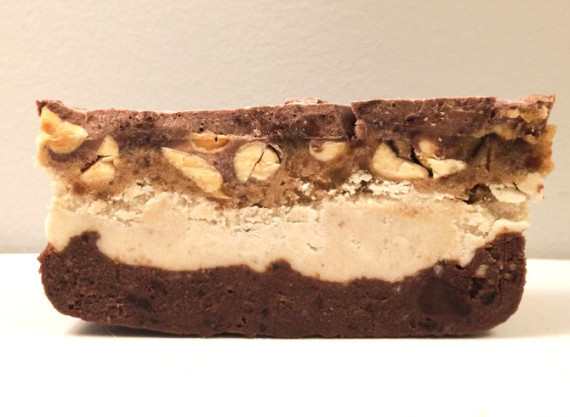 Check out that cross section, friends. What you see is, as Honey Stuck puts it, "a four-layer assault on your senses." There's a layer of chewy raw brownie, creamy coconut nougat and date caramel sauce studded with peanuts, all covered in a vegan chocolate ganache.
Chocolate and peanuts are a pair meant to be, and this vegan version of the classic candy bar doesn't sacrifice that love for a moment.