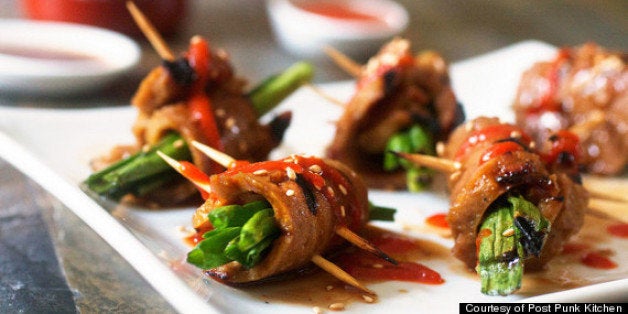 If there's a food rule out there, chances are vegan superstar chef Isa Chandra Moskowitz will find a way to break it.
"Veganism is seen as too hard to do or the butt of a joke," Moskowitz told The Huffington Post. "Eating vegan is an ethical statement, but it's hard to get through to somebody if they feel judged. Just chilling out a little about that is helpful. I believe in meeting people where they are. I'm not here to judge people."
Roasting Is Your BFF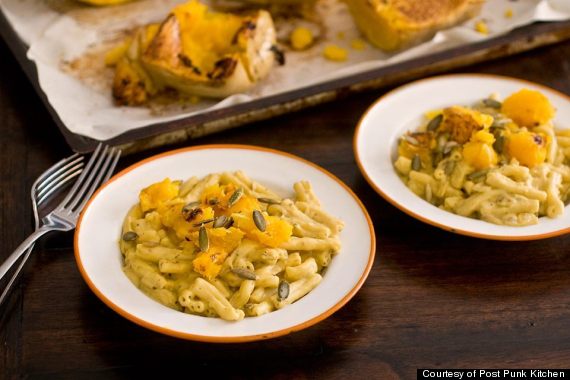 Roasted butternut alfredo
"Roasting makes everything taste delicious," Moskowitz says. "There's no veggie that's impervious to roasting. The only trick is to use enough olive oil and down crowd the pan. All those cruciferous vegetables are great roasted -- and eggplant, string beans -- just use enough salt, pepper and olive oil."
Be Cheesy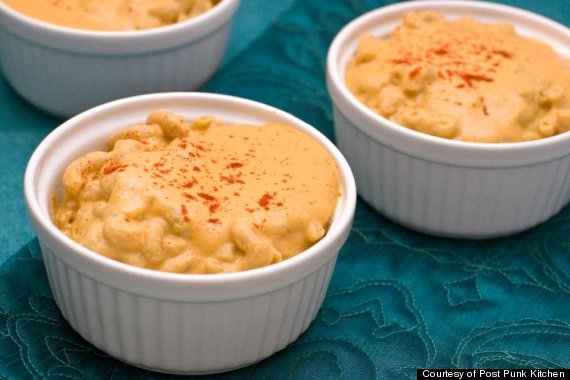 Sunflower mac
Even vegans can have a hard time giving up cheese, and Moskowitz acknowledges that store-bought vegan cheese has a bad (and mostly deserved) rap.
Chao cheese is one of Moskowitz's rare store-bought recommendations "for when you're really craving a great grilled cheese sandwich;" for regular eating, artisanal vegan cheeses (she gives Miyoko's Kitchen rave reviews) are "amazing."
Get Specific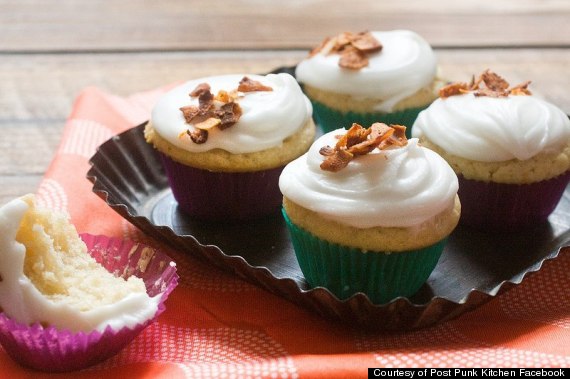 Butterscotch cupcakes with coconut bacon
Moskowitz says despite the misconception that vegan food means limited options, virtually any taste or texture can be translated into a vegan-friendly version -- you just have to know what it is you want. "Do you want crunchy, creamy, charred, smoky?" Moskowitz says. "Find the things you love, then find good vegan translations for them."
Some of Moskowitz's favorite hacks include using firm silken tofu for cupcake frostings, soaked, blended cashews or coconut milk to make sweet or savory creamy textures, flax eggs as a baking substitute and chickpeas to make hearty textures.
Look For Easy Adaptations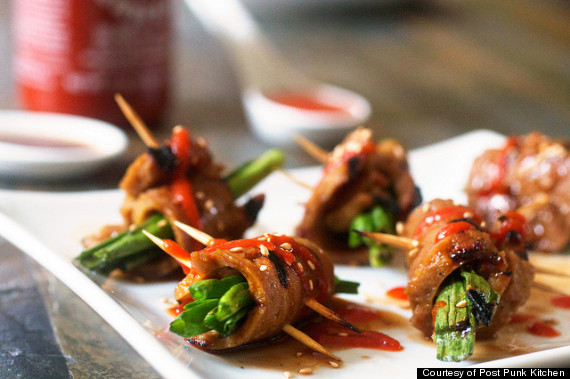 Seitan Negimaki rolls
"Asian cuisines are some of the easiest to adapt," Moskowitz says. "And you get to use great flavors like coconut, lime, cilantro, mint and chili. They're so perfect for vegan cuisine."
Moskowitz says pasta is another easy transition food: "Sometimes I'll sneak in some tofu and not tell people."
It's OK To Be Flexible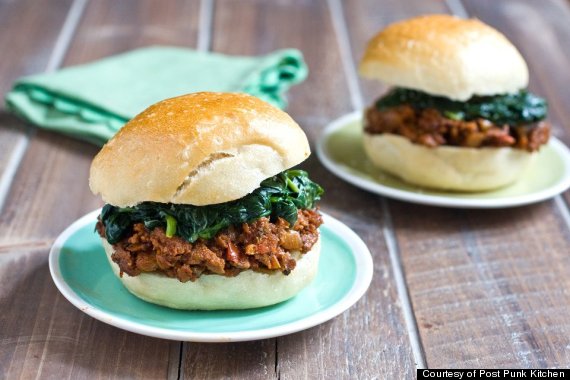 Sloppy Jerks with coconut creamed spinach
When Moskowitz went from eating vegetarian to vegan, for a while there was one food (bleu cheese) she just couldn't quit, so she didn't.
"Don't give up something you're not ready to give up," Moskowitz says. Plus, since plenty of popular snack foods -- think tater tots, falafel and hummus -- are already vegan, Moskowitz says it's better to focus on the vegan-friendly foods you enjoy rather than dwelling on the items you're passing up. "Don't start the conversation with what [foods] are out."
When In Doubt, Pesto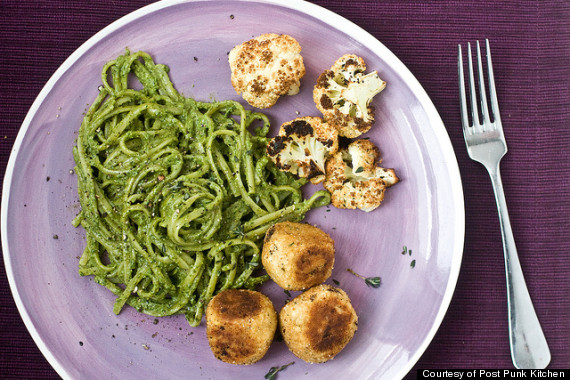 Bestest Pesto
"There's nobody who doesn't love it," Moskowitz says. "How do you take a big bite of basil and garlic and olive oil and lemon and not just calm your nerves a little bit?"
Before You Go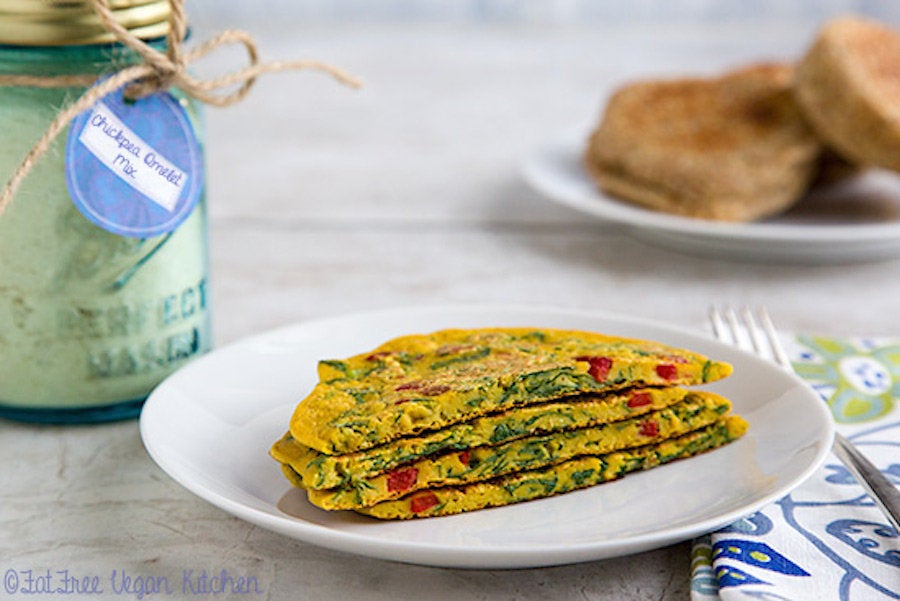 Impressive Vegan Hacks