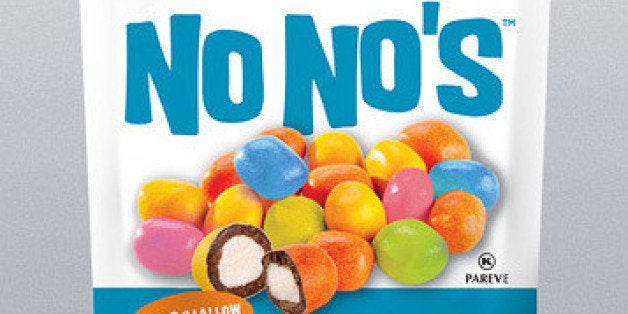 A world without M&Ms would be a very sad place to live in. (We're clearly fans of this candy-coated chocolate). Those of us who have food allergies, or have made food choices that M&Ms don't follow, unfortunately have been living in that sad world. But hopefully, not for much longer. Americas Candy, an all-natural vegan candy producer, is trying to take on the M&M. They have plans in the works to reproduce it as a vegan and allergy-free chocolate that they're calling No No's.
Americas Candy has been producing vegan-friendly chocolate confections for years, and now feel up for the challenge of remaking the M&M. Of course, these vegan chocolates won't be just quite like the M&Ms you've known all your life. (That would be impossible.) Instead, No No's will have a small marshmallow center, they'll be covered with a milk-like chocolate (whatever that means) and coated in an all-natural candy shell. If this sounds like something you can't wait to try, check out their kickstarter to learn more.
Not into candy? Check out these vegan dinner recipes.