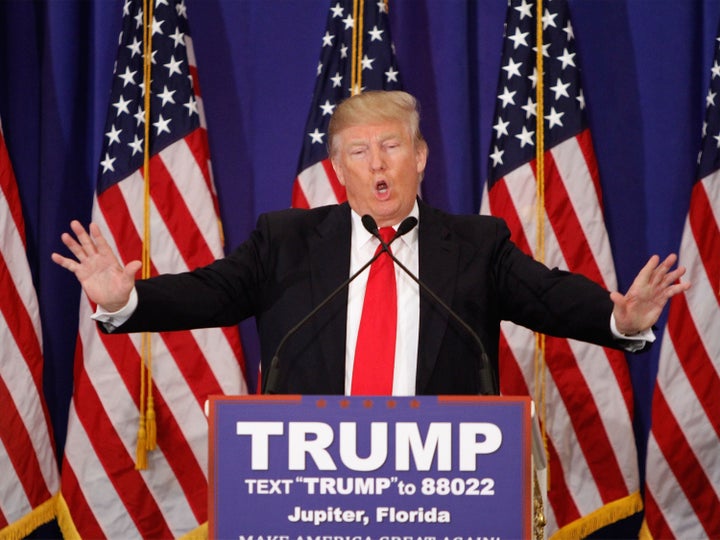 Donald Trump aroused controversy last week when he boasted about the size of his hands and his penis.
Now, a Las Vegas sex museum wants Trump to put a mold of his penis on display.
The Erotic Heritage Museum already has a "sexhibit" dedicated to the Clintons that celebrates political parody, though it doesn't show Bill or Hillary's private parts.
Other sexhibits are dedicated to the royal family's raunchy history and the Nazi's sexually repressive regime (featuring a pair of Eva Braun's undies, but not Adolf Hitler's micro-penis).
Museum director Dr. Victoria Hartmann says erecting a display of Trump's tallywacker is the next step.
"If Trump is going to use his manhood to establish his prowess or political legitimacy, then, well, he should prove it," Hartmann told The Huffington Post. "If he can't, then what does this say about the patriarchy in general?"
Larry Flynt, a member of the museum, has offered to pay for an examination of Trump's tower to see if it's as "yuge" as he claims -- and if the elevator goes up to the top floor.
Pipedream Products, a sex toy company, has offered to make a replica of the Republican candidate's junk for posterity.
"Finding a doctor willing to do the operation would be a challenge," Hartmann said.
The controversy began last week when rival candidate Marco Rubio joked about the size of Trump's hands, implying that other body parts may be undersized as well.
Trump brought up the hand issue at last Thursday's debate, saying "Look at those hands, are they small hands?"
Trump added: "And he referred to my hands: 'If they're small, something else must be small.' I guarantee you there's no problem. I guarantee."
Former publisher E. Graydon Carter told NPR the line was meant to be "just a stupid, ad hominem physical description."
Trump has taken it personally ever since:
"He'll send me pictures, tear sheets from magazines, and he did it as recently as [last] April. With a gold Sharpie, he'll circle his fingers and in his handwriting say, 'See, not so short.' And this April when he sent me one, I just — I should have held on to the thing, but I sent it right back by messenger with a note, a card stapled to the top, saying, 'Actually, quite short.'"
Before You Go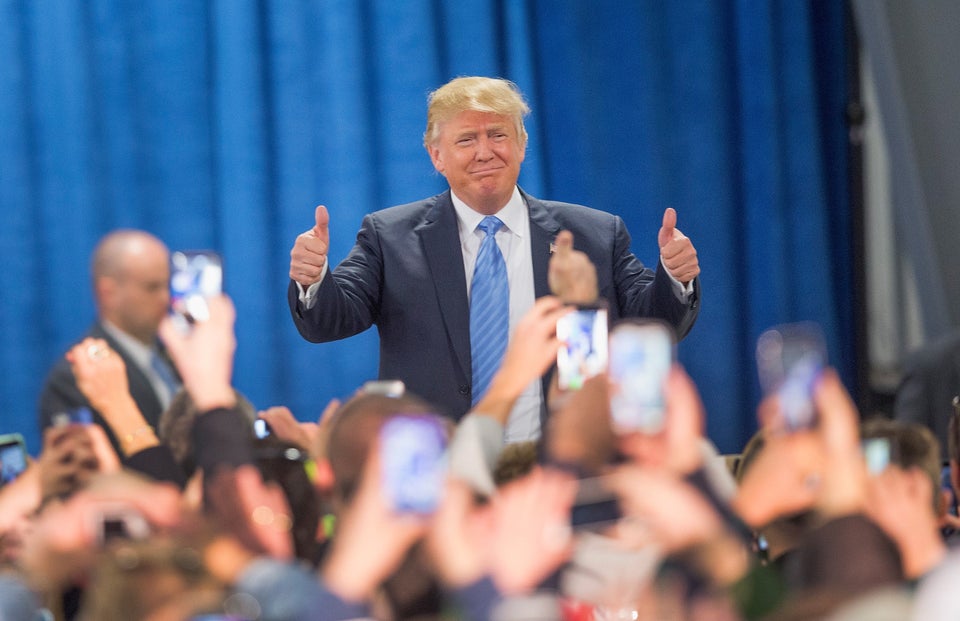 Donald Trump On The Campaign Trail
Popular in the Community