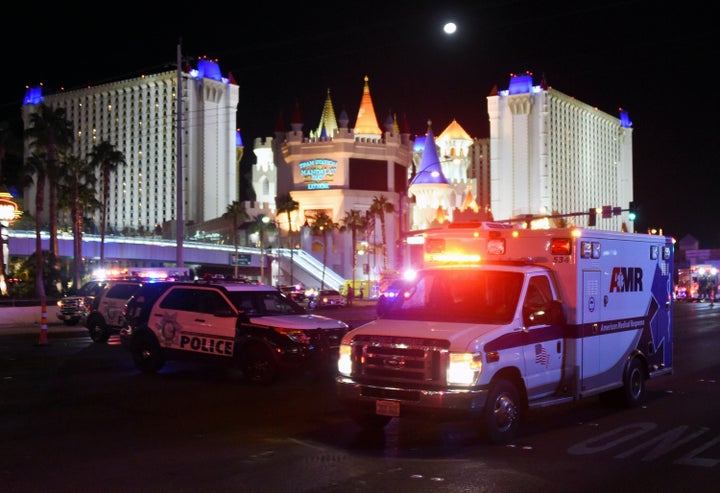 In a nation politically incapable of preventing mass shootings, and where the right to quality affordable health care is not guaranteed, online fundraising sites are filling the gap to help pay for very expensive U.S. medical bills, like in the case of many survivors of the Las Vegas massacre.
About one month after the shootings, in which 59 people died and more than 500 people were injured, dozens have turned to the popular fundraising site GoFundMe to help them pay for things like surgery and rehabilitation.
There are at least 29 fundraising profiles on the site that specifically reference the Oct. 1 shooting at the Route 91 Harvest Festival, and they follow in the footsteps of other Americans (and even one hospital) who have turned to crowdfunding in order to avoid a medical bankruptcy. Most profiles are asking for money to pay for surgery and rehabilitation costs, and explain that these victims sustained gunshot and shrapnel wounds. One was trampled and another impaled with a tree branch.
"Because of her injuries physically and mentally, Gabby will be out of work for atleast [sic] a few weeks needing time time heal from the tragic event on Sunday night," one profile reads. "Because of that, and the extensive expected medical bills from surgery and the ER, we have created this page to help alleviate some of the financial stress and burdens to be able to take some of the load off her plate to be able to recover without stress."
″Doctors said he might never walk again, but Mike is strong and is determined to walk again," says another profile. "We are trying to raise money for his rehabilitation and get him well. He has a long road ahead of him, and lots of expenses. We want to get him the best help ever."
Enter online crowdfunding, which puts the tradition of passing a hat around at church or the workplace for donations on a global platform. Now everyone a patient has ever met, as well as internet strangers, can rally around the need to raise funds to pay medical bills or for future medical procedures.
There are few reliable estimates for how common is the practice of crowdfunding for medical bills, but an April 2016 analysis of such sites found that YouCaring.com had 15,880 active medical campaigns, while FundRazr had 5,326. Also, from 2010 to 2016, the popular crowdfunding site GoFundMe has raised $3 billion, with most of it going toward medical and health campaigns.
And research suggests that online crowdfunding is also playing a role in bringing medical bankruptcies down. A 2014 paper by Gordon Burtch and Jason Chan of the University of Minnesota found that online fundraising through a single site, GiveForward.com, helped prevent about four percent of all medical-related bankruptcies in the U.S.
In an email, Chan noted that relatively little money for medical crowdfunding, about $1,000, was all it took to avert a case of bankruptcy, on average.
Most people who set out to raise money for their medical needs won't meet their funding goals. The most successful campaigns usually have a combination of an inspirational story, high-quality photos and videos, and the leverage of additional media coverage to help raise awareness about the need.
In this sense, the survivors of the Las Vegas shooting may have an advantage over other fundraisers on the platform, said Amy Gonzalez, an assistant professor at Indiana University, as the attack that landed them in the hospital drew international media coverage.
"Our research finds that being able to triangulate social media publicity with more traditional media publicity, like news coverage at the local news station, is really important," said Gonzalez, who studies the costs and benefits of social media. "They'll be able to tap into that."
But there are downsides to online crowdfunding for medical needs. A person's name could be forever linked to their medical condition, which could negatively affect future employment. Some people who raise money for themselves have also revealed that it opens up scrutiny for their other financial choices, said Jennifer Kim, a PhD student at the University of Illinois Urbana-Champaign, who specializes in research on online crowdfunding.
"Whenever they post something on Facebook, they have to worry about how people might judge them," said Kim. "'Are they using my money just to go to Starbucks coffee?' They worry that people might think they're using their money in the wrong places."
They may also receive pushback from close friends and family members who feel that the campaign is inappropriate, too impersonal, or reflects a lack of faith, said Gonzalez.
Of course, there are also pitfalls for donors. Fraudulent campaigns can surface and piggyback off the national media coverage around high-profile events like the Las Vegas shooting. For instance, a co-worker for hotel security guard Jesus Campos started an online fundraiser for him, but also had to report a second campaign that claimed to be raising funds for him.
But there are also surprising benefits to crowdfunding. In addition to the financial help, campaigners have been touched by the emotional support the online campaign raises as they may reconnect with old friends or see acquaintances help in ways a fundraiser wouldn't expect, said Kim. And the platforms offer a way for people to leave messages, even if they can't leave money.
People who raise money online may also see themselves personally transformed through the experience of asking for help. In her research, Gonzalez has encountered people who feel more open now that they've come forward about their needs, as there is a kind of strength associated with being able to ask for help. Others have shared that their online fundraising has also given them a new role as educators about their medical condition.
However, the benefits nonetheless cannot obscure the truth at the core of these fundraising campaigns: Americans can't get basic medical needs met, and tapping one's social network for cash might sap motivation for other forms of social support.
"What would be optimal would be if we lived in a society where small costs associated with healthcare were the kinds of things that crowdfunding was covering," Gonzalez said.
"It's hard enough when you're dealing with chemo treatments and you don't have the energy to go grocery shopping and make dinner," she continued. "How great would it be if we were crowdfunding for meal trains to get food covered, or money to buy extra clothes if people had a change in weight — not money to pay people's bills?"
Related
Before You Go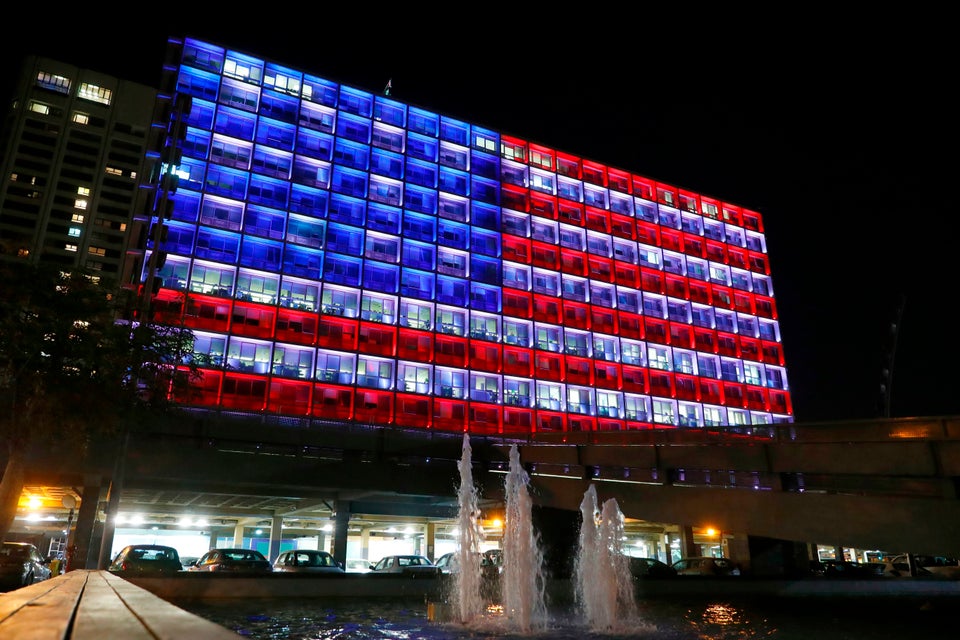 World Reacts To Las Vegas Mass Shooting