 If the hangover from your wild Vegas bachelor(ette) party leaves you unable to leave the house the day of your wedding, don't worry. The wedding can now come to you.
ABC News reports that the new Las Vegas Wedding Wagon is up and running for business.
The Wedding Wagon, owned by Andy Gonzalez and James Cass, charges couples $99 for a 10-minute legal wedding ceremony. Since starting up the wagon last week, they've married four couples.
The Wedding Wagon's price tag includes photos and a minister -- even a t-shirt if you book by the end of July -- but not a marriage license. Couples are required to pick up their license at Vegas' City Hall before calling the mobile marriage unit.
The wagon's website says prospective couples can call, text or go online to reserve a date with the bus. Couples can also choose from one of the Wedding Wagon's "Preferred Locations" -- such as the "Welcome to Fabulous Las Vegas" sign -- or have the mobile ministers come directly to their home.
Click through the slideshow below to see couples who tied the knot in Vegas.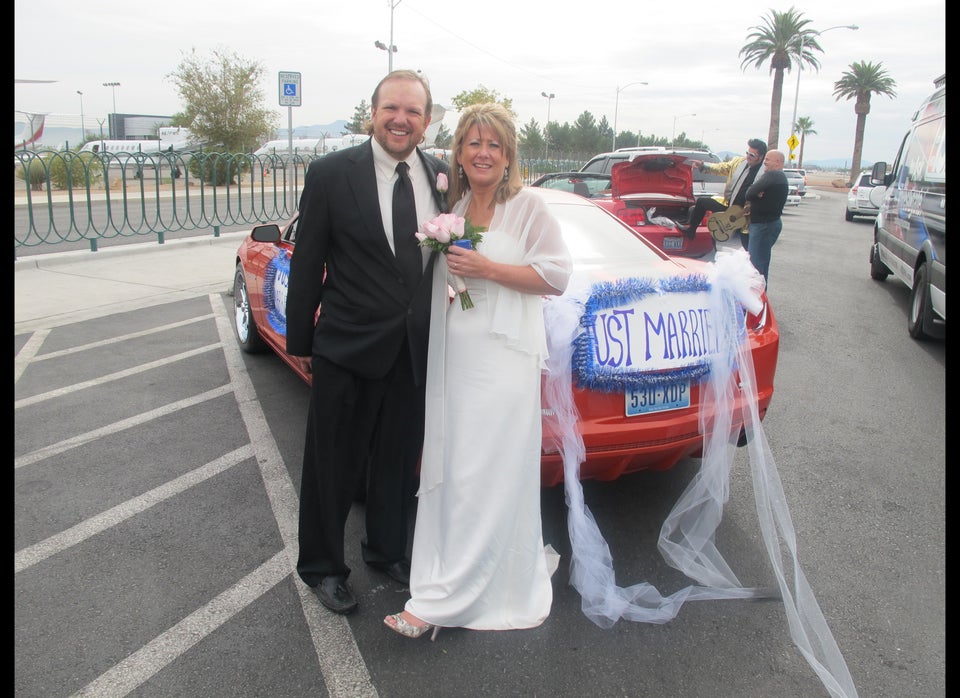 Las Vegas Weddings
Related