Meet your new favorite kitchen tool. Some call it the spiralizer, the zoodler (an affectionate term for a zucchini-based noodle) or the spiral vegetable slicer. However you choose to identify to this nifty apparatus, know one thing: Your vegetable lifestyle is about to transform.
This revolutionary contraption will slice your standard vegetable into noodle-like spaghetti shapes. Instead of juvenile carrot sticks, banal zucchini slices or cucumber half-circles that top the saddest iceberg lettuce salads, you'll be dining on voluminous ribbons of vegetable delight. Take a moment.
The elaborate meal potential is endless. Spicy shoe string jicama fries? All you. Zucchini noodle carbonara? Done. Whether you're a vegetable fanatic, attempting to clean up your diet (great options for paleo and gluten-free dishes) or just want to eat something that needn't be followed by a nap, the opportunity to convert a carb-heavy meal into lighter, delectable fare is here for the taking.
The process is pretty simple: either peel or wash the raw piece of produce (you can cook it once it's processed) and use the tool to spiral it down into a noodle shape. There are two basic varieties of vegetable spiralizers on the market to consider.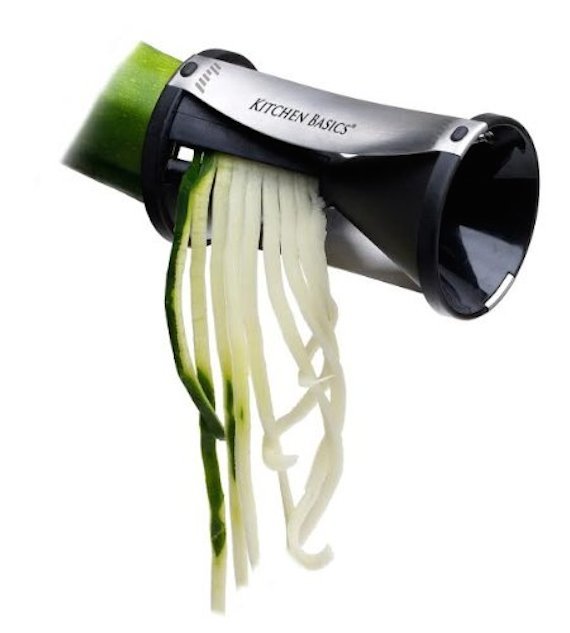 Photo: Amazon
This hourglass-shaped tool above is the choice for smaller kitchens and counter spaces (allow yourself to be enticed by this wonderfully cheesy informercial for the "Vegetti"). It's two-sided for the option of thin or thicker noodles, and calls for an easy manual twisting of the vegetable to get the noodle shape of your dreams. And the pasta maker has only one attachment -- a small metal prong for when you've whittled the veggie down to the nub and need to hold it in place with something other than your hands. It's dishwasher safe, and its simplicity is not to be taken for granted.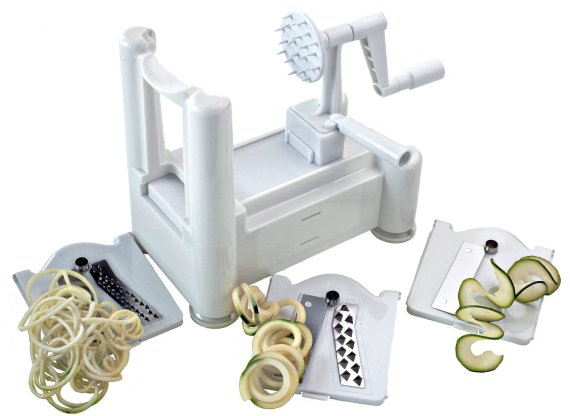 Photo: Amazon
For those with more room in their kitchens and space in their hearts for a variety of attachments and experimenting, consider the tri-blade plastic vegetable slicer (some brands to choose from, here). This somewhat cumbersome noodler is sold with purposeful blades (you might venture into the world of vegetable-turned-rice) with a bit more clean-up required than its competitor. But the process is nearly as simple: Secure the vegetable onto the blade (once the machine is assembled) and crank out some noodles.
Both tools above can transform virtually any hearty vegetable into spectacular spaghetti form (see beets, cabbage, jicama). But novices might feel most comfortable starting with a, well, more phallic shaped piece of produce. This will cut down the prep time and be easier to handle. Think zucchini, yellow squash, carrots and cucumbers for the first couple of spiral go-rounds.
Secure, twist and experience noodle magic.

(See the whole tutorial here.)
As for what to make? Head to the produce aisle, use your noodle (heh) and get concocting. But of course, a few ideas below:
Zucchini Shrimp Scampi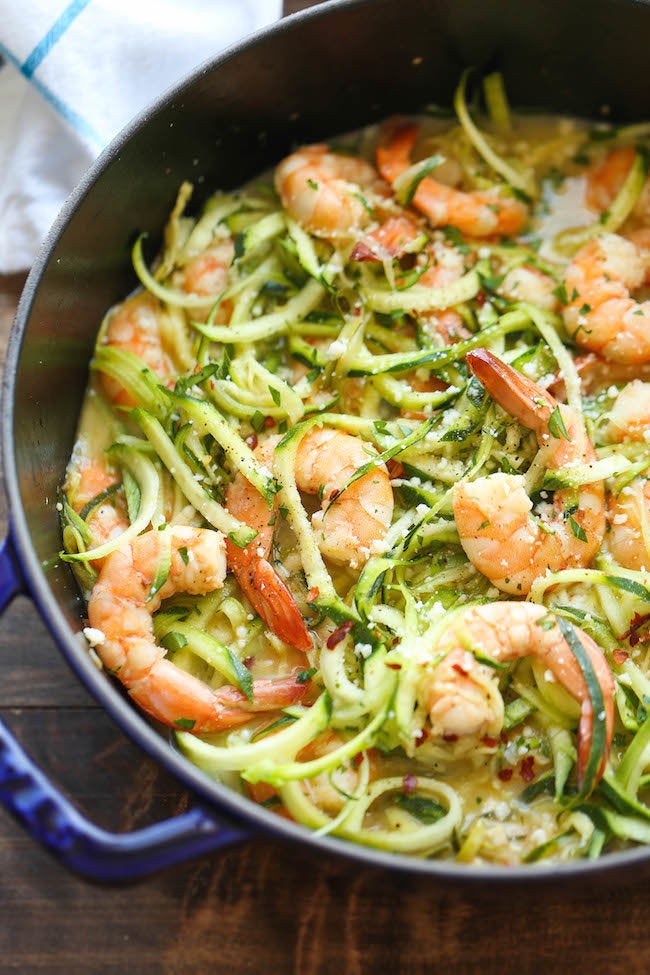 Garlic Soba And Zucchini Noodles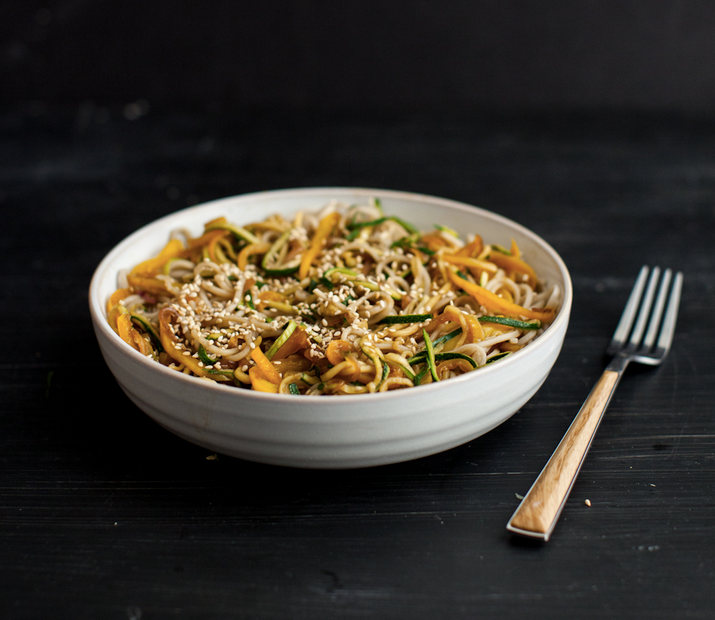 Zucchini Noodles With Turkey Marinara Sauce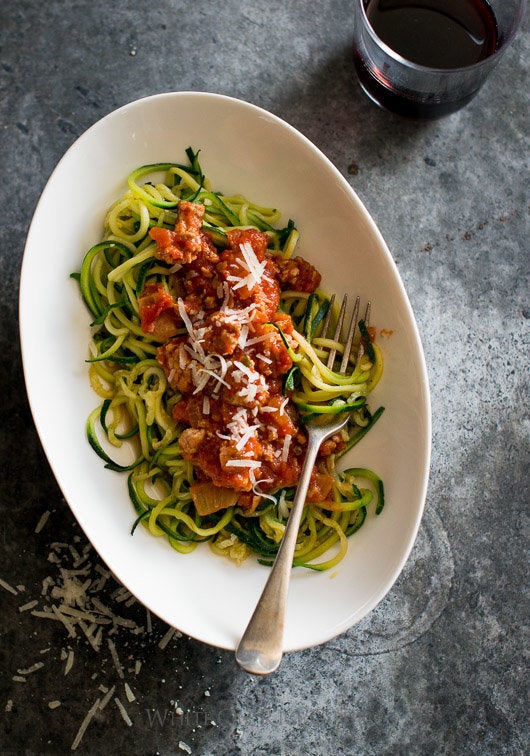 Firey Szechuan Peanut And Chili Zucchini Noodles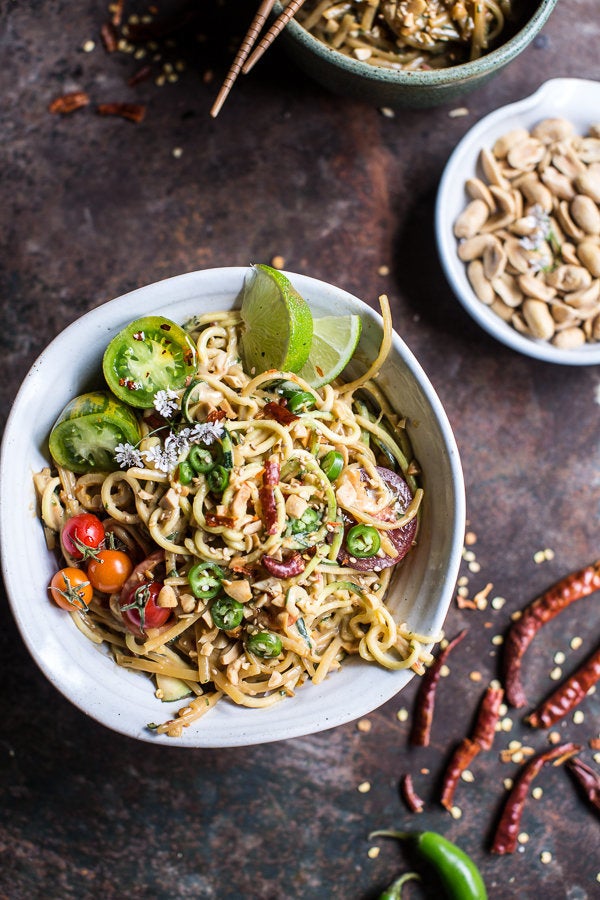 Healthy Chicken Pho With Zucchini Noodles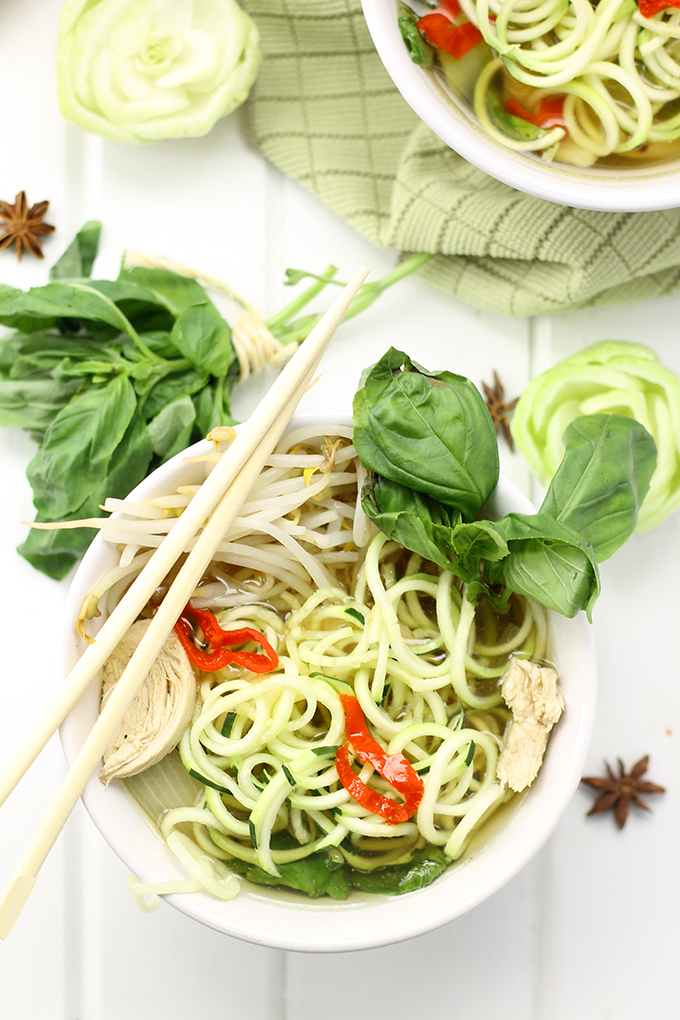 Zucchini Spaghetti With Easy Lentil Marinara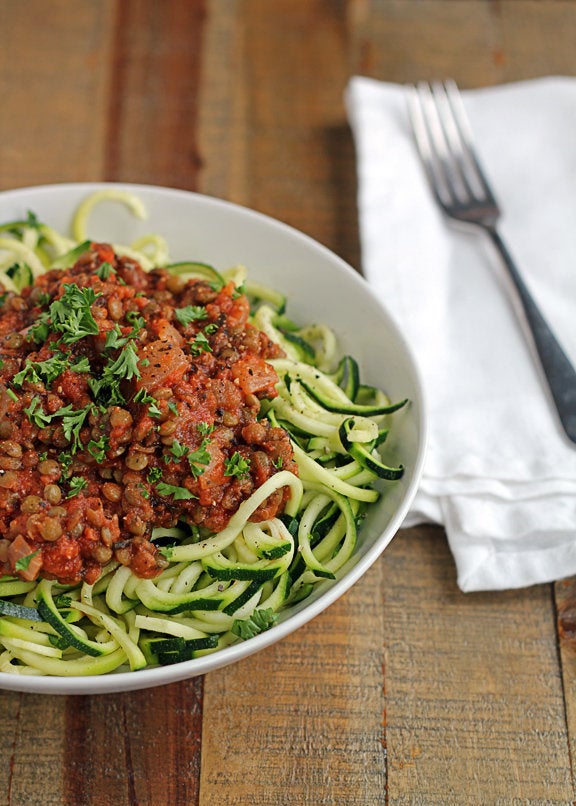 Zucchini Alfredo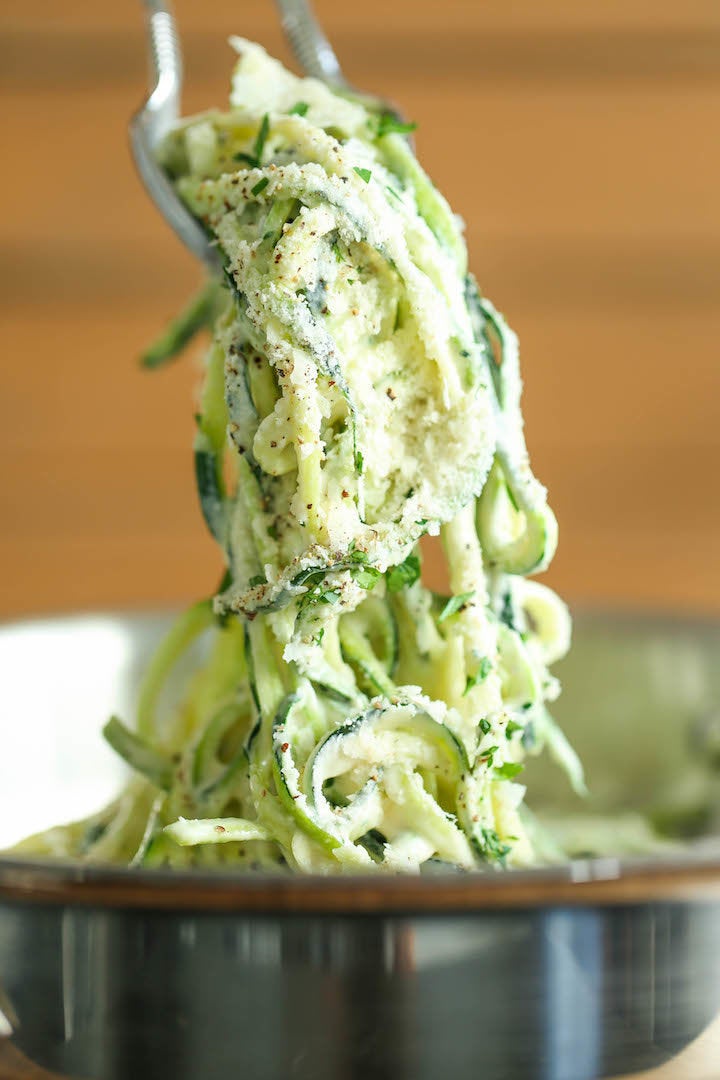 Zucchini Pad Thai Noodles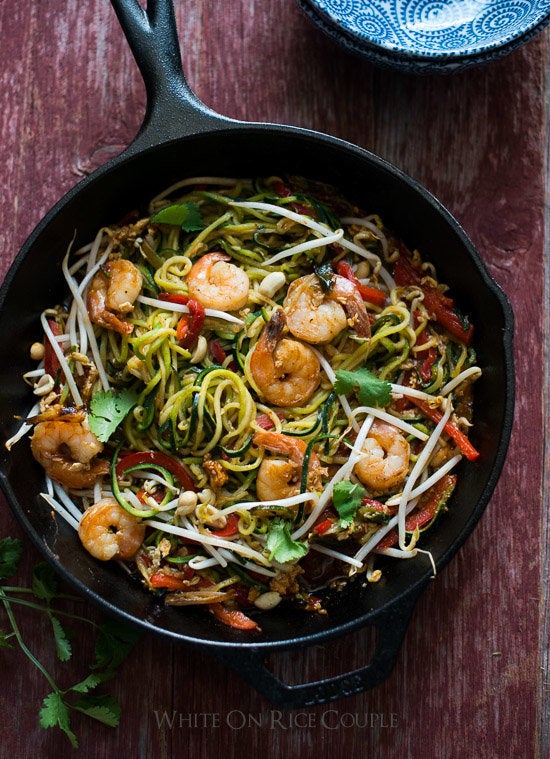 Cheesy Baked Zucchini Noodle Casserole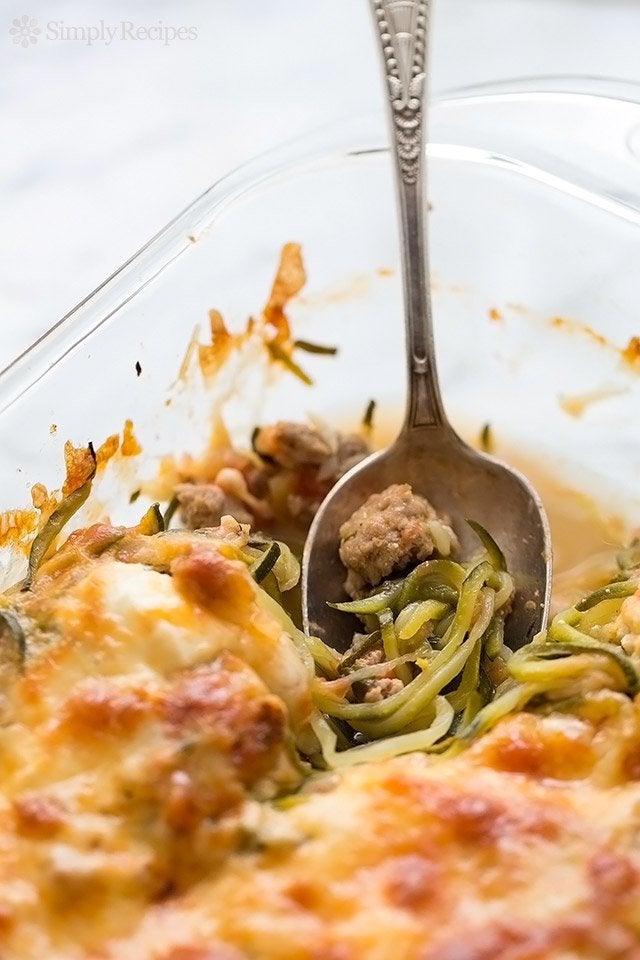 Harissa Zucchini Spaghetti Skillet With Kale, Chickpeas And Poached Eggs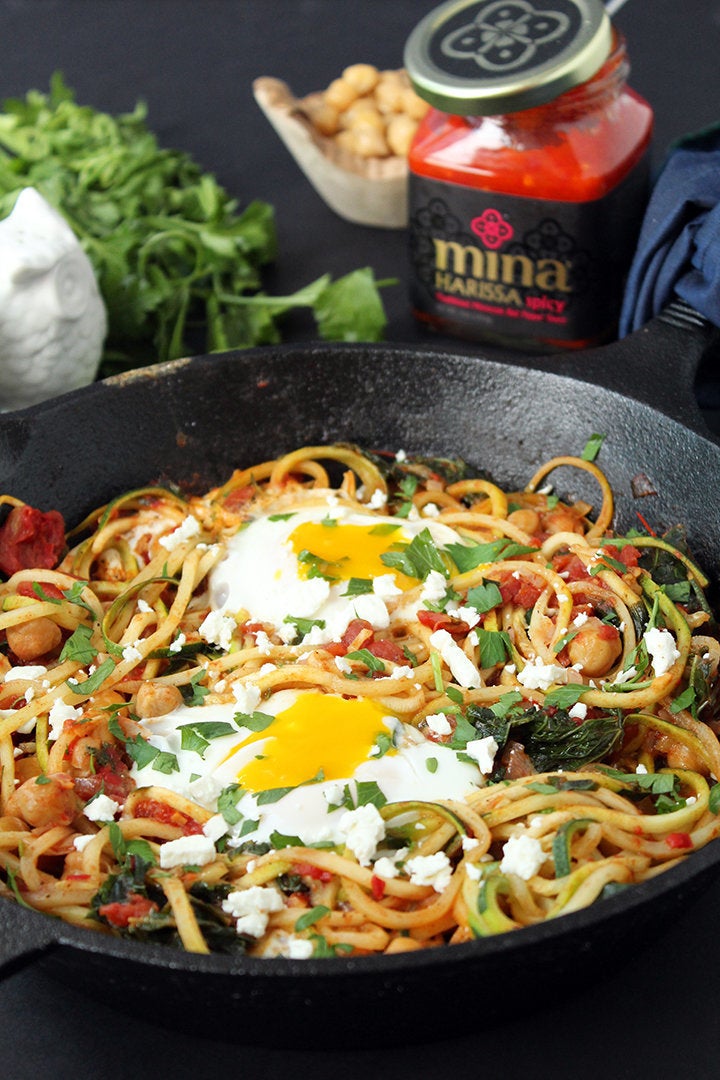 Rad Rainbow Raw Pad Thai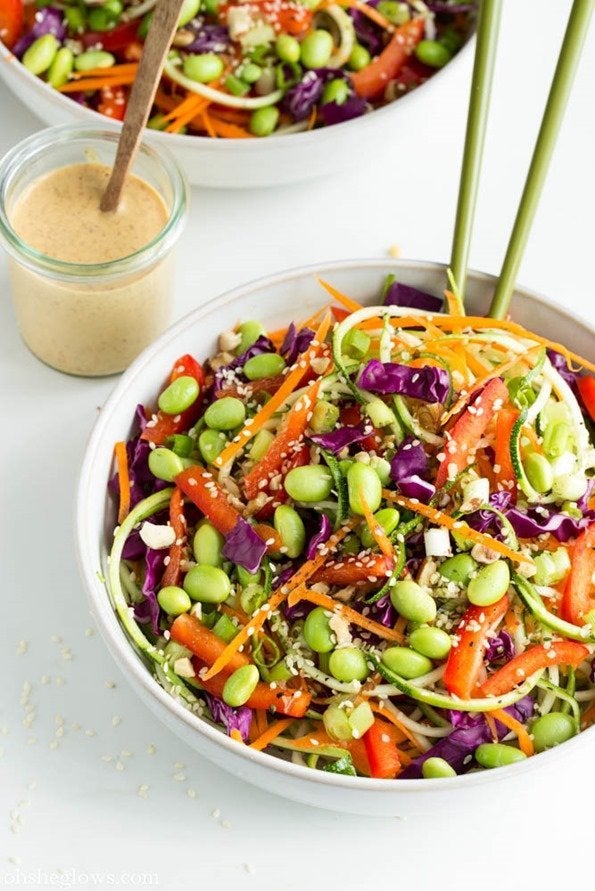 Carrot Pasta With Creamy Zesty Garlic Sauce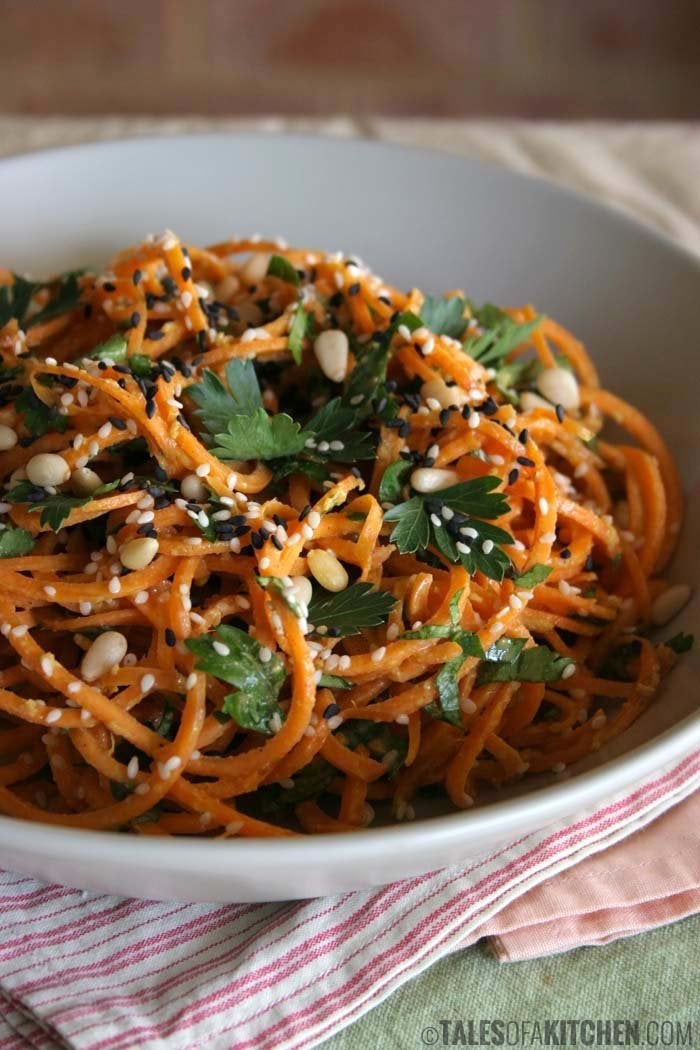 Peanut Chicken Zucchini Noodles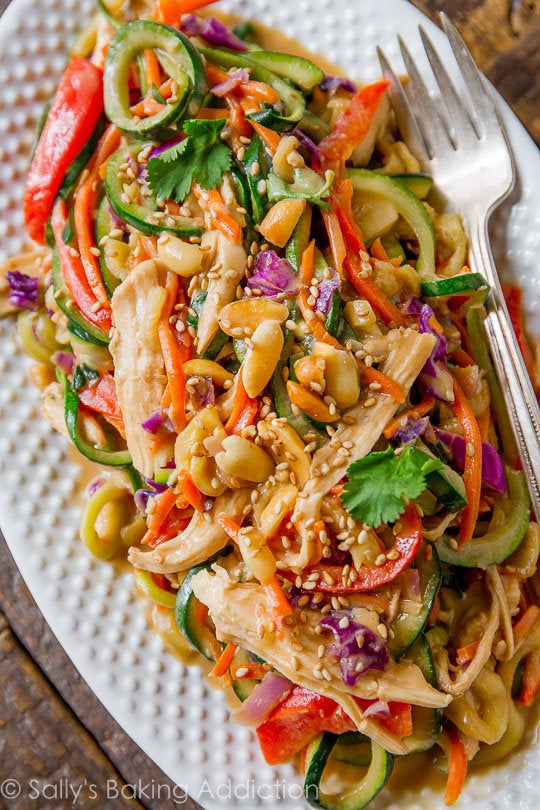 Chicken Zoodle Soup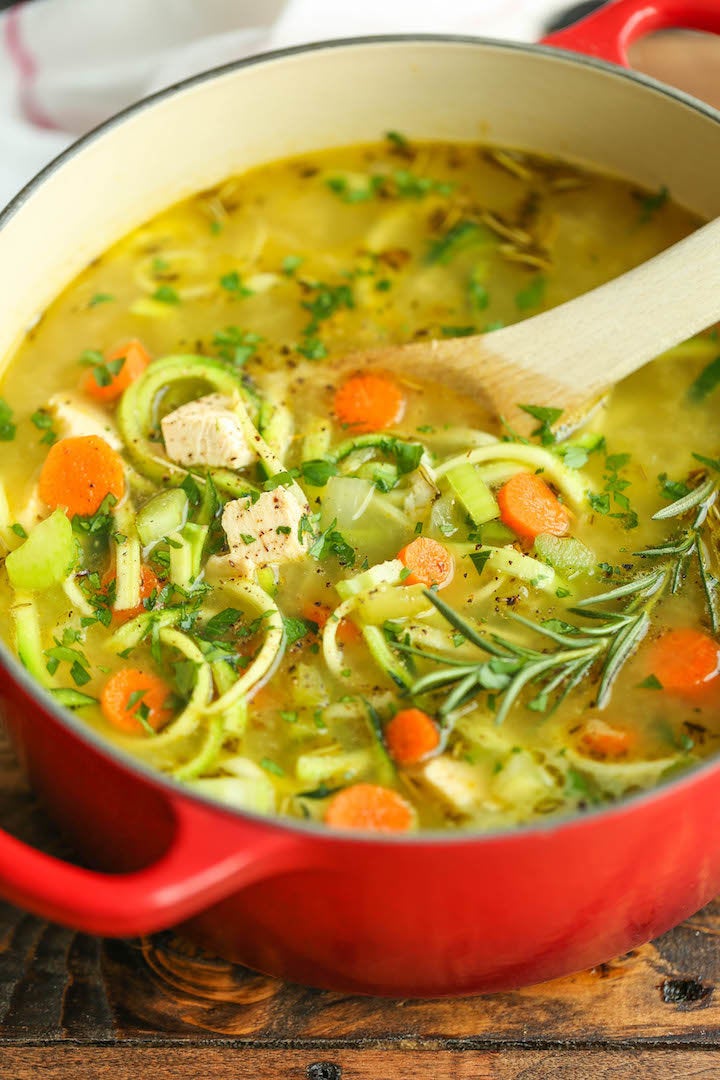 Chicken Zucchini Noodle Caprese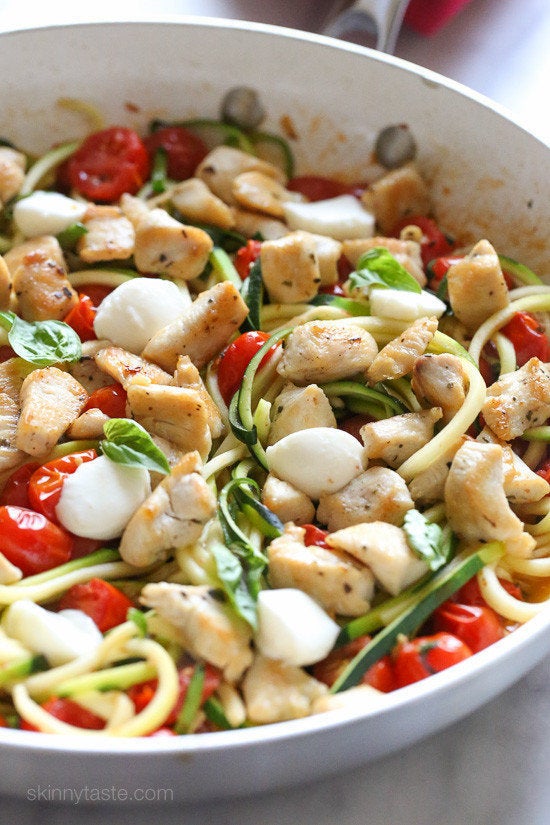 5-Ingredient Spinach Parmesan Zucchini Noodles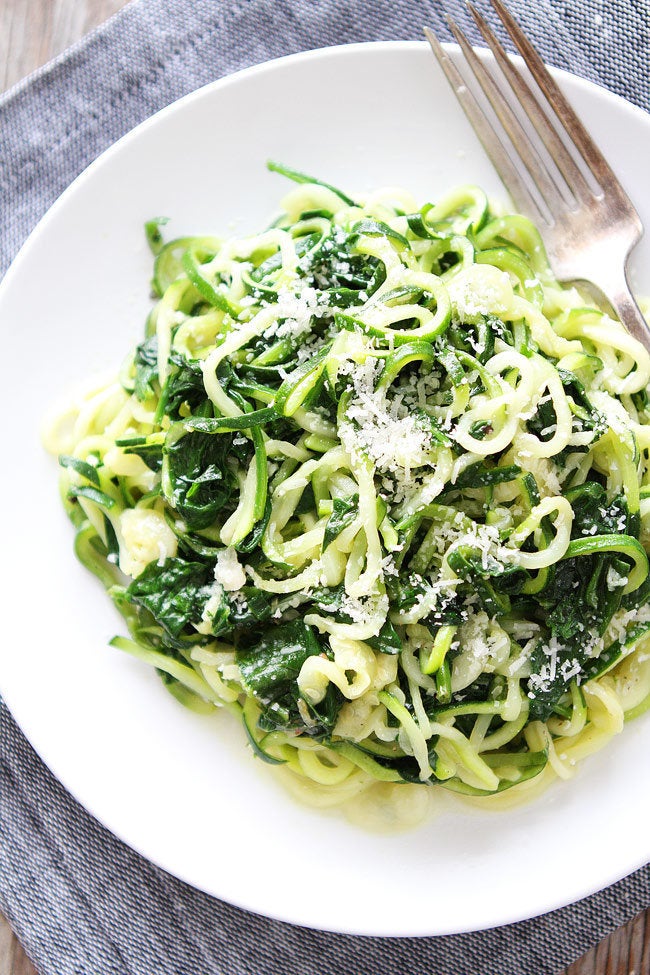 Zoodle Marinara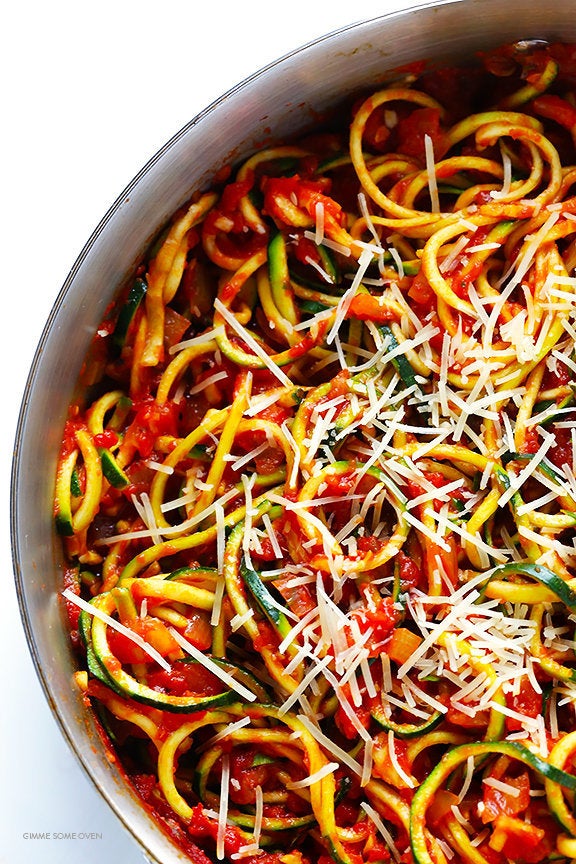 Korean Japchae Zoodles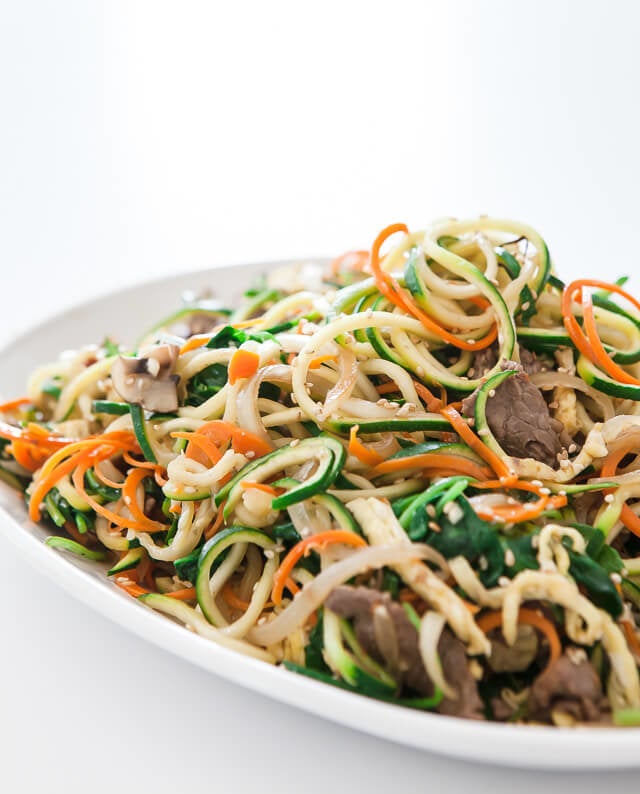 Zucchini Noodles With Pesto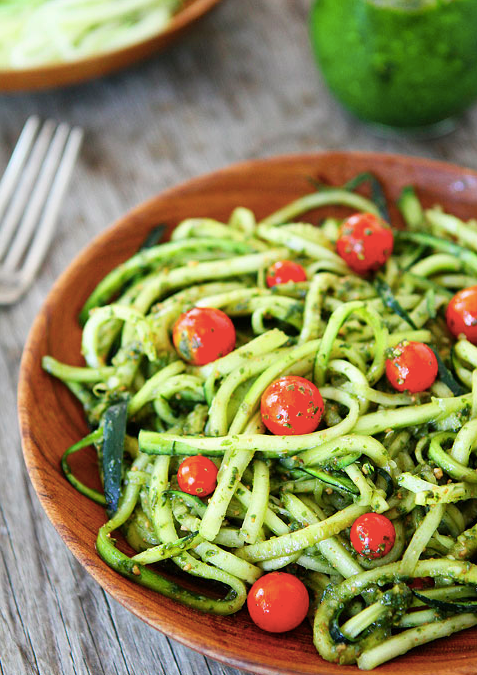 Zucchini Pasta With Creamy Avocado Sauce And Shrimps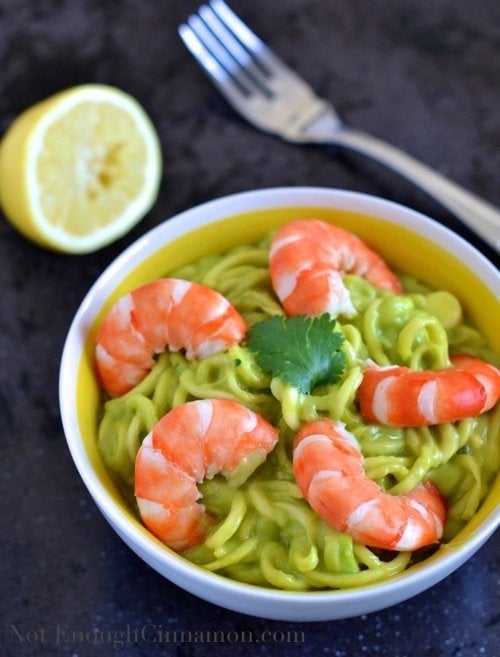 Support HuffPost
A No-B.S. Guide To Life
Related
Popular in the Community