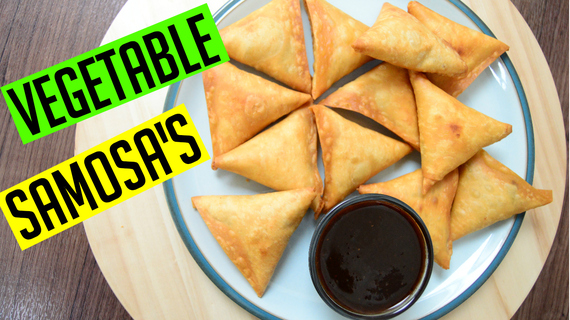 Vegetable Samosa's are very popular in indian homes and restaurants. Ideal as a snack, party food, picnics or anything really.
This recipe makes approx: 35 Samosa's
This is so easy to make, you just need the following ingredients:
2 large potatoes cut in small cubes and par boiled.
1 carrot peeled & cut in small cubes and par boiled
Some spring onions
TSPN of mustard seeds
TSPN cumin powder coarsely grind
TSPN Salt adjust taste
Half TSPN red chilli flakes
1 medium onion sliced small
1 fresh lemon
Half cup peas
Fresh chillies
Garlic cloves
Small handful coriander
3 TBLSPNS oil
Flour paste for sticking the samosa edges
I upload weekly recipes so you might as well subscribe!
This channel is for anyone who loves food and and how to cook from student's to someone preparing for marriage or even if you are just in need of some inspiration!

I live in Leicester, England and have learnt from the the best Chefs, who have taught me everything from savouries , delicious, tasty mouth watering home made good food, snacks to sweet dishes, desserts and more!
If you have any questions, quickest way to contact me, TWEET me @cookwithanisa
I will try my best to help you.