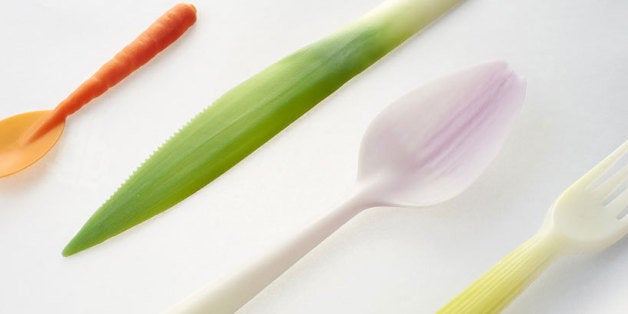 When it comes to outdoor entertaining -- barbecues or picnics -- the biggest downfall is all the waste. Between the plastic tableware, paper plates and napkins, a simple grill out starts to feel like a real contribution to global warming. Lucky for us, there are people out there coming up with solutions to this dilemma with things like bamboo plates and biodegradable cutlery.
But the most beautiful solution to disposable tableware comes from designer Giyun Deng. His tableware series called Graft creates knives, forks and spoons that will awe you with their beauty. And not only are the biodegradable, but they're all inspired by fruits and vegetables.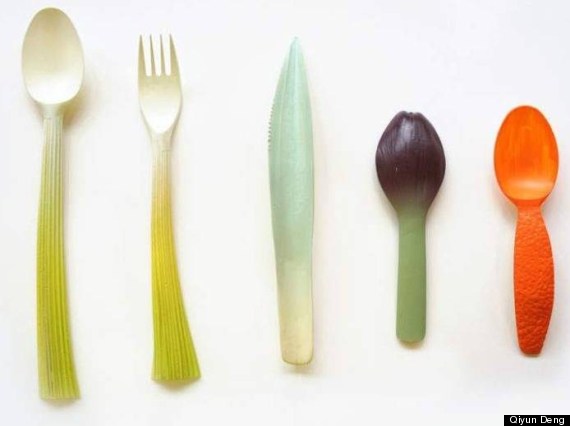 With Giyun Deng's design you eat your soup with an artichoke spoon. Your fork mimics the grace of a celery spear. And your knife was inspired by pineapple skin. Now if only this designer would make his tableware commercially available.
Check out these futuristic kitchen gadgets.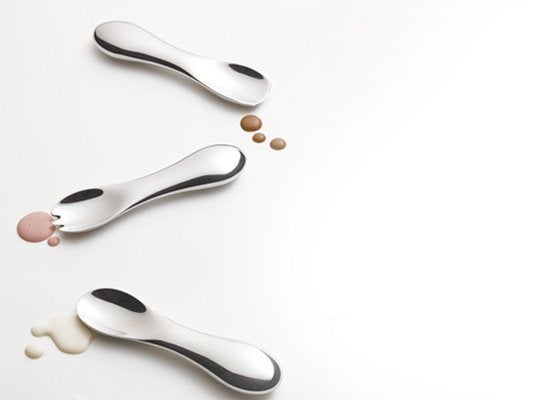 Futuristic Kitchen Gadgets