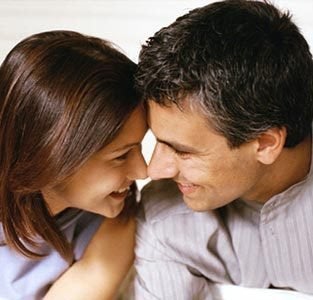 If you've learned to successfully skip the styrofoam, are growing your own food, and are helping audit (and reduce) your office's waste, but still haven't found that special someone to share your weekly community-supported agriculture co-op box with, chin up! Whether you're looking for another vegetarian, or a second-hand shopping pro, there are myriad ways to find that special someone who shares your green ideals.
Online green singles services
Put the vast power of the internet to work for you with these services:
* Green Singles started over 20 years ago as a paper newsletter, and has sprouted into an online service for those looking to find a kindred spirit or green soul mate. They donate five percent of their profits to a diverse collection of non-profits.
* Green Passions is a free online dating and social networking community site that helps you narrow your search for love to areas of interest like organic food and farming, alternative energy, or recycling.
* Concerned Singles is celebrating their 25th year of matching earth-conscious, socially-aware singles; check out their Happy Endings section for some success stories.
* Ethical Singles has a diverse member base, including green business practitioners, earth-friendly consumers and other eco-warriors, making it easy to find that special green someone.
* Date for Trees has a slightly different approach; they aim to match up and bring people of all kinds together. After taking the service for a spin with their free membership, once you upgrade to the paid membership, they'll donate a tree to American Forests and continue to do so for each month you have an active membership. You date; they plant trees -- simple as that. So check it out, go on some dates and do your part to help reverse deforestation and global warming.
* Human2Human helps match folks who can describe themselves as "green, ethical, and fun". Sound like you? Give it a go!
Resources for vegetarian-only singles
For those looking for some hot lovin' without the sizzle of steak, a handful of vegetarian-based sites are here to help:
* Vegan Passions is a free online dating and social networking site for meeting single vegans through online chat, personals and other animal-free means.
* Veggie Date offers over 16,000 listings of meat-free singles, and also provides info with vegetarian recipes and vegetarian meals, meetings at vegetarian restaurants and enjoyment of a vegetarian lifestyle.
* Veggie Romance is a forum for vegetarian singles, vegetarian dating, friendships, finding pen pals and generally networking with the vegetarian, vegan and environmentally aware community. Whether your diet is fruitarian, vegetarian, vegan, raw food or macrobiotic, you'll find likeminded veggie singles here.
* Love is Green thinks that love is blind, except when it comes to the humane treatment of animals. Come here if you're looking for a date, pen pal, long term relationship, or just someone to enjoy some creamy spinach soup with.
Related
Popular in the Community