If you've ever tried to make a homemade veggie burger from scratch, you know how prone they are to fall apart into one soggy mess. It's gross. Pitiful even. And it doesn't even come close to the level of greatness that hamburgers embody. Honestly, when they're like this veggie burgers don't deserve to carry the burger name at all. But, for the good of vegetarians and vegetable lovers everywhere, we've located one that does -- and it's a hi-tech kind of veggie burger.
With the help of sodium caseinate, a talented chef and a sous vide machine, a veggie burger can be produced to make the burger proud. In fact, this veggie burger looks so good it's the envy of burgers everywhere. We'd go so far as to call this veggie burger glorious, and it just might be able to convert burger-hungry meat eaters.
Plus, the way it's made is really cool. Watch the video above to see what we mean.
Before You Go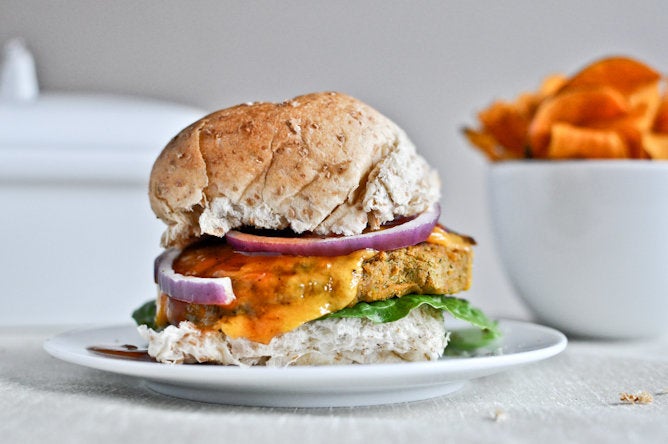 Veggie Burgers
Popular in the Community