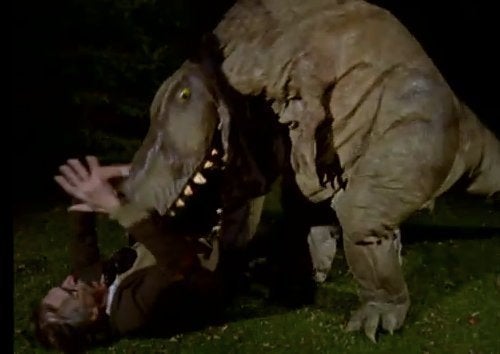 Every once in a while, something comes into your life that is so perfect you have to take a step back and thank whatever forces move the universe for putting that thing in your path. Such is the case with VelociPastor. Or we should say, such WILL be the case once its director raises the funds to produce the feature-length film.
Until then, we present to you the trailer for VelociPastor; a 70s-style, religious-dinosaur-horror-sploitation film...and we don't think that genre even existed until now. As the tweet that alerted us to its existence said, "Rosario Dawson approves." So, if it's good enough for Rosario, its definitely good enough for the rest of us.
Seriously, we love genre send-ups, we love independent artists, and we love dinosaurs...this project has it all!
REAL LIFE. REAL NEWS. REAL VOICES.
Help us tell more of the stories that matter from voices that too often remain unheard.