The recent push to include more realistic, diverse body shapes in the modeling industry has focused on the message that models' images send to female shoppers and readers. When regular women are inundated with a narrow, ultra-skinny body standard across the media, it can have damaging and widespread effects.
But plus-size model Velvet D'Amour points out that the unrealistic body standard affects another group: the models themselves. Speaking about her professional journey, D'Amour told Bustle in a new interview:
"The women we hold as icons of beauty are not happy. And if they're not happy, who is happy?"
D'Amour was told she was too heavy from the very start of her career. Getting started in the 1980s and weighing 140 pounds, she was pushed to change almost immediately. "At the time everyone was completely coked up and maybe 99 pounds," she told Bustle. "So I went down to 117 and they said I was still too fat."
Fellow model Crystal Renn has also opened up about her struggle in the face of fashion's unrealistic standards. Her own push to reach that elusive target weight early in her modeling career drove her into an eating disorder and incredible unhappiness. The day she decided to stop trying to reach at unattainable "perfect" body, she once told Interview, "I felt fantastic."
Even non-plus-size models, those who from the outside appear to have reached that perfect body shape, are often unsatisfied. "Models are some of the most insecure people I've ever met," Miranda Kerr said recently. Christie Brinkley admitted that even at the peak of her career, she remembers "feeling very fat" when posing for photo shoots.
The wildly unrealistic body standard across the modeling industry not only damages the regular women who are bombarded by the images every day (and and we know for a fact that it is damaging). It also damages the women in the photos. And, as D'Amour put it, if those women aren't happy, it's not looking good for the rest of us.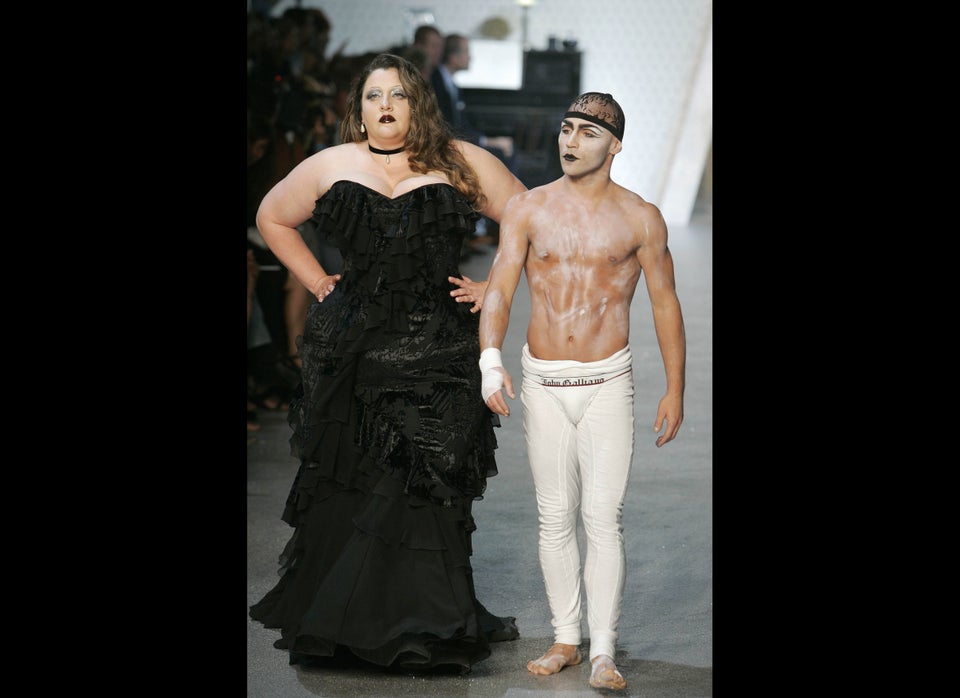 Velvet D'Amour
Popular in the Community