Oscar Isaac, Daniel Kaluuya, Armie Hammer, Matthew McConaughey, Ansel Elgort. What do these men have in common? Well, for one, they all participate in the great tradition of Thespis, James Stewart and Tom Cruise: They are actors.
But more important, when it came time to dress themselves for the 90th Academy Awards ceremonies, they (or their stylists) all opted for an unorthodox jacket texture: Velvet.
Yes, velvet. That sweet, woven tufted fabric ― you know the one ― with cut threads that are evenly distributed into a short, dense mound, giving it a particular squashy feel. Many of Hollywood's hottest actors eschewed brittle suit jackets for luxurious velvet coats in maroon, khaki and forest green. It's 2018, people. You don't have to chafe like this anymore.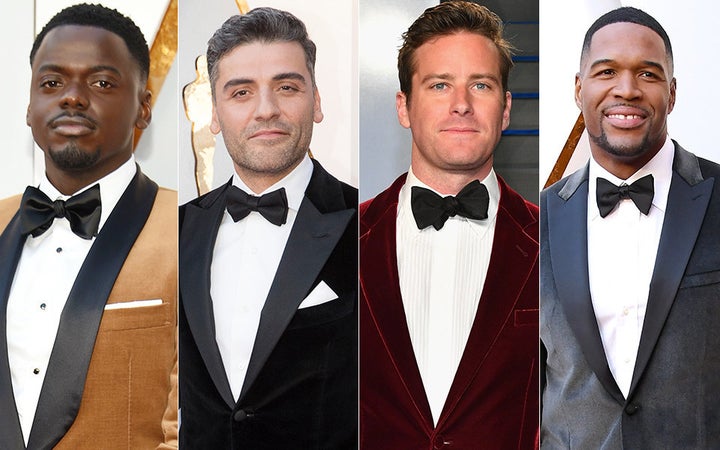 The unexpected preponderance of velvet offered a titillating diversion from what was otherwise a mind-numbing Oscar night on Sunday. The first velvet-clad gentleman I saw was Michael Strahan. "He looks good," I thought. But the velvetinos kept on coming. Each new sighting felt like spotting a rare butterfly in the wild, bringing an unimaginable rush and feeling of glee. Another man in velvet?! This is my night! 
There was Armie in his full red-on-red ensemble, the track suit of suit suits. There was Daniel in his golden look, making the Academy statuettes look like pure trash. There was Oscar wearing this color he invented called black. Each celeb tempted the viewers at home with his outerwear, which seemed to be whispering, look but don't touch.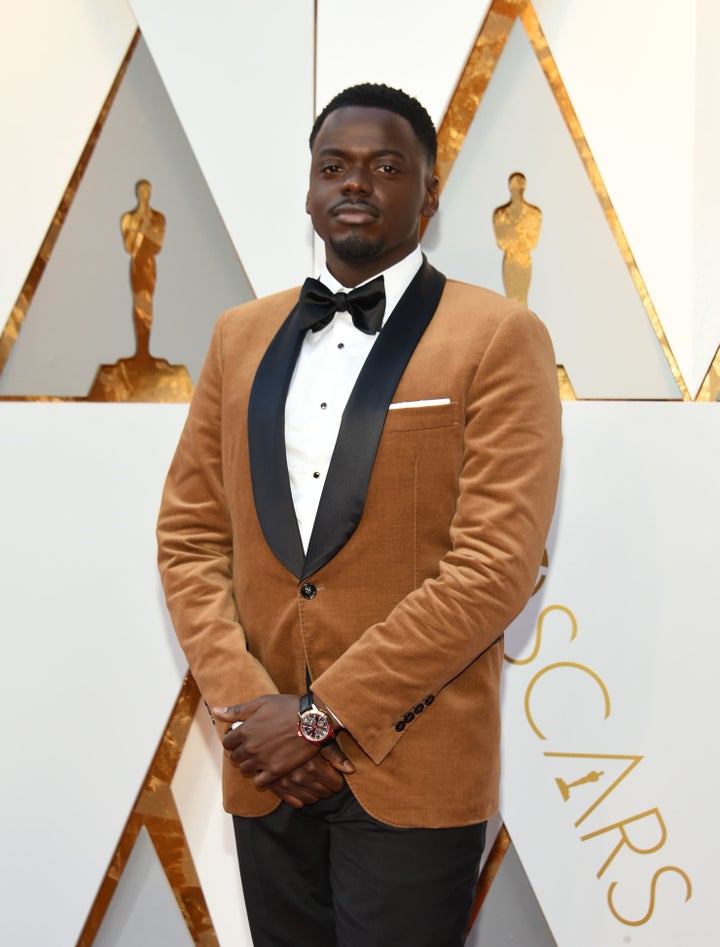 I don't quite know why velvet ― notably worn by Willy Wonka and Austin Powers ― made such a strong appearance at the Oscars this year. I like to imagine the group fashion decision as a collective response to the women's black dresses at the Golden Globes.
"We see that you have to put some effort into this night or be judged mercilessly by the media and public," they seem to be saying, wordlessly. "We will try a little bit this time, too." 
And so the men donned velvet, that fleecy, downy skin. And in doing so, they so subtly endorsed a more nuanced idea of masculinity, one that embraced style, beauty and softness. (Perhaps we have Timothée Chalamet to thank!)
Or maybe, in the first post-Weinstein Oscars, the actors collectively realized that time is indeed up. That classic Hollywood style harkens back to a time when the film industry sucked for a lot of people, even more than it does today. The departure from the traditional black tux could signify a larger shift away from Old Hollywood: the harassment, the racism, the sexism, the way things were.
Basically, the future is velvet. 
Or, of course, it's perfectly possible that a bunch of men just like velvet for no other reason than because it feels like genetically enhanced bunnies. In the words of a wise man named Eddie Redmayne ― an early velvet wearer who pioneered the trend at the 2015 Oscars ― "Velvet is great. It's warm as well. And it's snug. Go full velvet is my advice."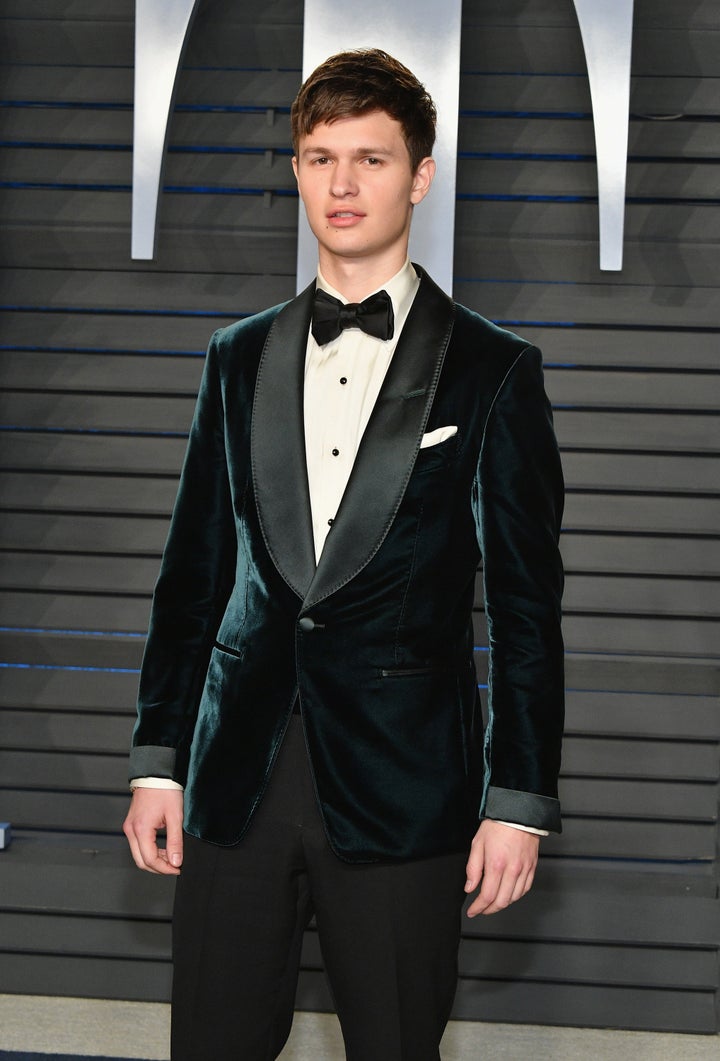 Calling all HuffPost superfans!
Sign up for membership to become a founding member and help shape HuffPost's next chapter
BEFORE YOU GO