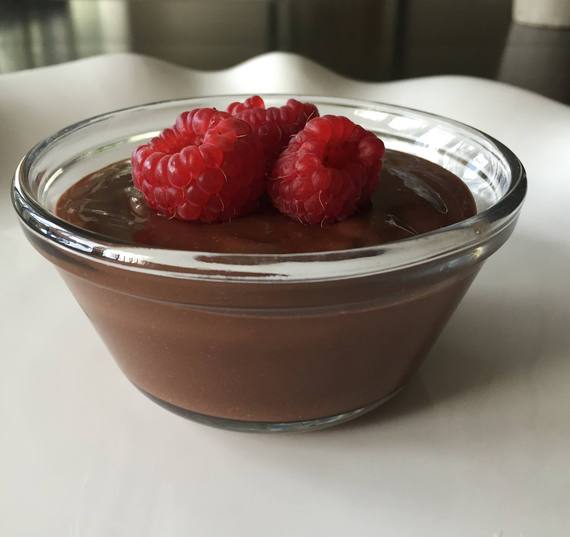 This simple no-cook vegan dessert recipe can be whipped up in a matter of minutes and will satisfy even the most discerning sweet tooth!
It was the "go to" snack for my children when they were young -- and it remains to be a family favorite! Need I say more? And yes, this vegan dessert tastes as rich as velvety French mousse.
For chocolate lovers, consider using a good quality cocoa powder.
is made by removing the fat (cocoa butter) from bitter chocolate and powdering the remaining material. Using cocoa powder is a great way to get the benefits of cocoa flavonoids without the saturated fat calories from cocoa butter, found in chocolate.
Layne's Velvety Vegan Chocolate Tofu Mousse Recipe
Choose organic ingredients when available:
1 banana, broken into chunks
12 ounces firm tofu, silken preferred
1/4 cup pure maple syrup
2 tablespoons black strap molasses
5 tablespoons unsweetened cocoa powder
3 tablespoons organic soymilk
1/4 teaspoon ground cinnamon
In a blender, combine all ingredients, cover and puree until smooth. Pour into individual ramekins and refrigerate for at least one hour before serving.
Nutrition facts per serving (163 grams): 188 calories, 4.8 grams fat, 23 milligrams sodium, 33.4 grams carbohydrate, 3.9 grams dietary fiber, 9 grams protein, 22% daily value for calcium, 18% daily value for iron.