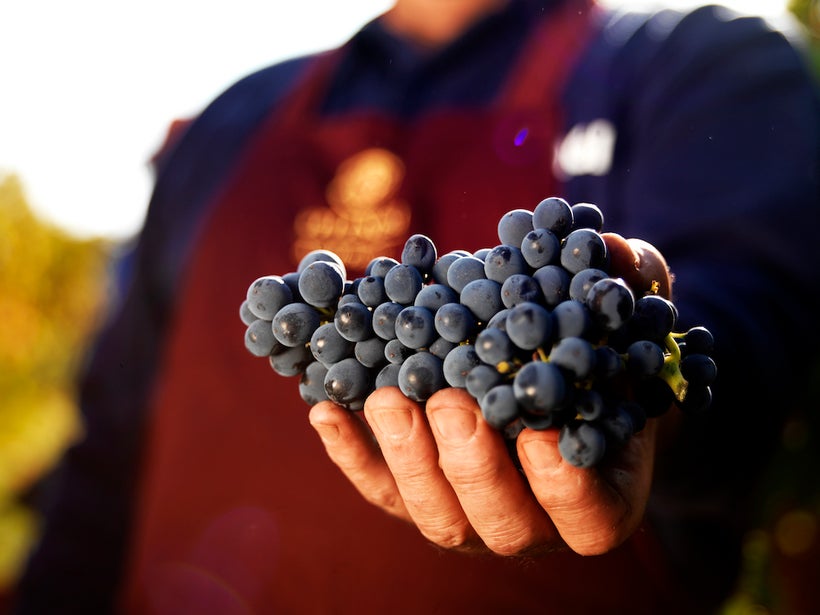 Less than three hours' drive from Rome in the southernmost province of Le Marche, Velenosi's hillside vineyards in Ascoli Piceno are situated approximately 1,000 feet above sea level, where they benefit from a composite of white clay and limestone soil. Founded in 1984 by the indefatigable Angela Velenosi with limited capital and, in her words, "no know-how," Velenosi has become the second-largest family-owned winery in the Le Marche region along the Adriatic Coast.
Velenosi produces more than 20 different wines from the cultivation of varieties that include Trebbiano, Passerina, Pecorino, Pinot Noir, Chardonnay, Montepulciano, Sangiovese, Cabernet Sauvignon, Merlot, Lacrima, and Verdicchio.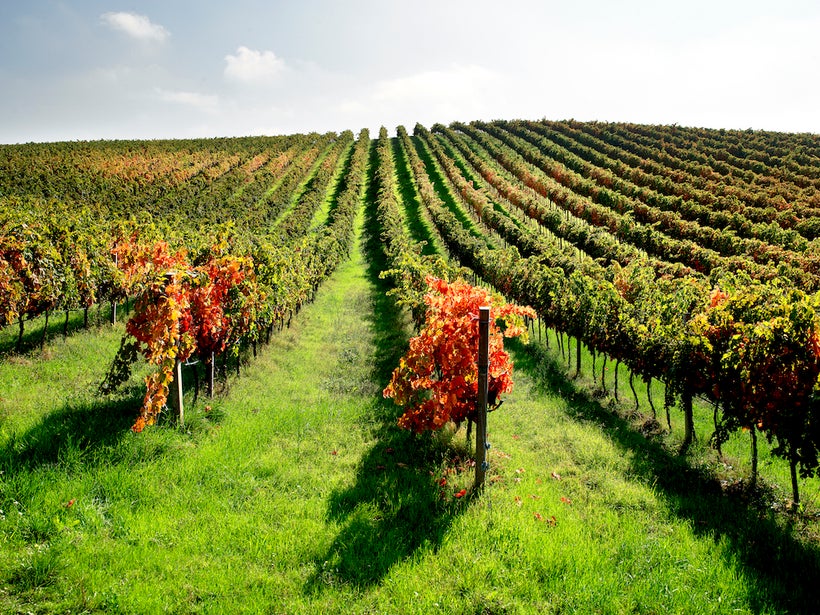 The results have been stellar. Attilio Pagli, Velenosi's consulting winemaker, has been honored by Decanter magazine as one of the top thirty best winemakers in the world while Velenosi has been recognized on twelve occasions by Gambero Rosso. Distributed in 35 countries, Velenosi has been recognized twice by Wine Spectator as one of Italy's top wineries and its founder elected president of the area's wine consortium, Consorzio di Tutela Vini Piceni.
Let's take a look at why these well-priced wines, widely available in the States, are proving as popular with the public as they are with the cognoscenti.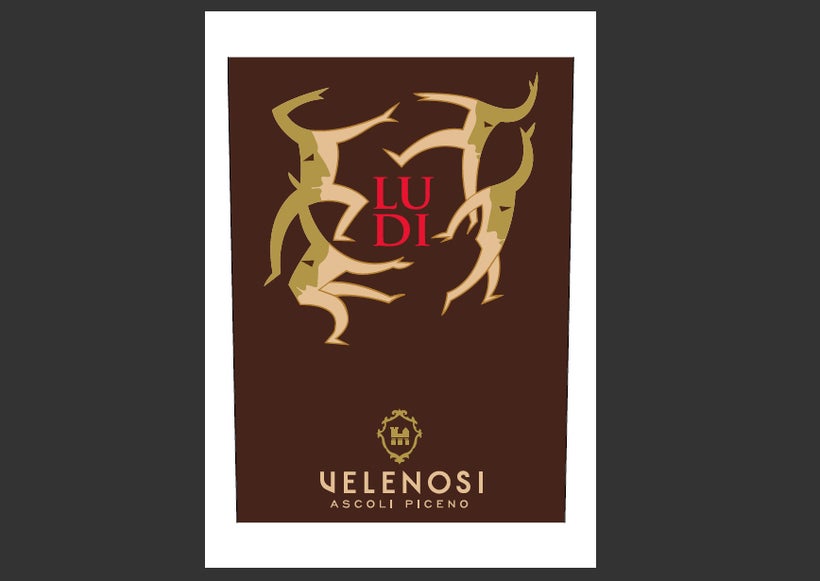 Ludi Offida D.O.C.G. Rosso: A richly-pigmented ruby wine, nearly opaque with notable viscosity, Ludi (2012) is a juicy blend of 85% Montepulciano, 7.5% Cabernet Sauvignon, and 7.5% Merlot that beautifully represents Velenosi's excellence at mastering this classic blend produced throughout Le Marche and Abruzzo.
What Velenosi offers with Ludi is a deeply-textured, elegant composition: a foreground of ripe plums and Morello cherry with velvety tannins complemented by a soupçon of black currant and licorice. The wine's initial austerity segues into a well-balanced body marked by a silky-smooth finish.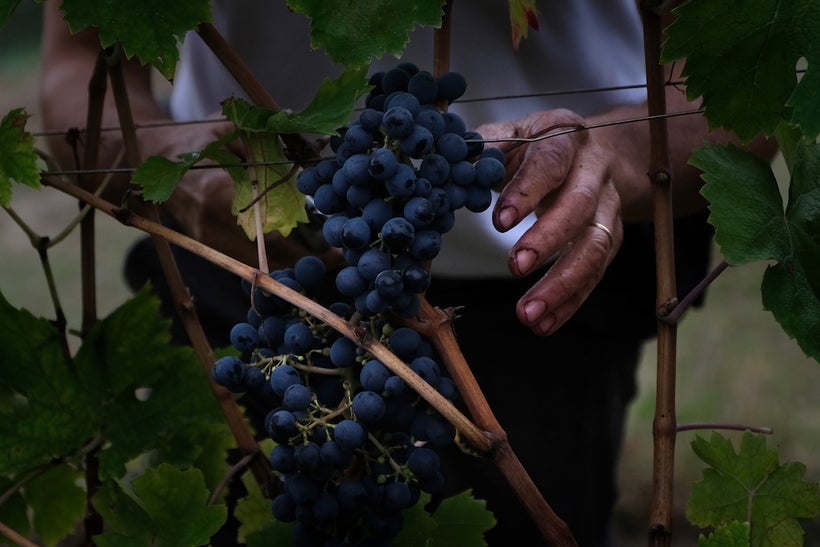 Ludi's name derives from the Latin verb "to play"—a reminder that wine is in service to happiness, as well as, in this case, an admonition to enjoy Ludi's development. With an average price hovering between $30-$60 per 750ml bottle, this powerfully-structured blend at 14.5% works well for celebratory dinners—and especially those that feature game or cassoulet.
A 3-star winner at I Vini di Veronelli Guida Oro, Ludi has been designated "Red Wine of the Year" by Luca Maroni, as well as an award-winner in Japan and Canada. For a taste of Velenosi's strengths, Ludi provides a remarkable introduction.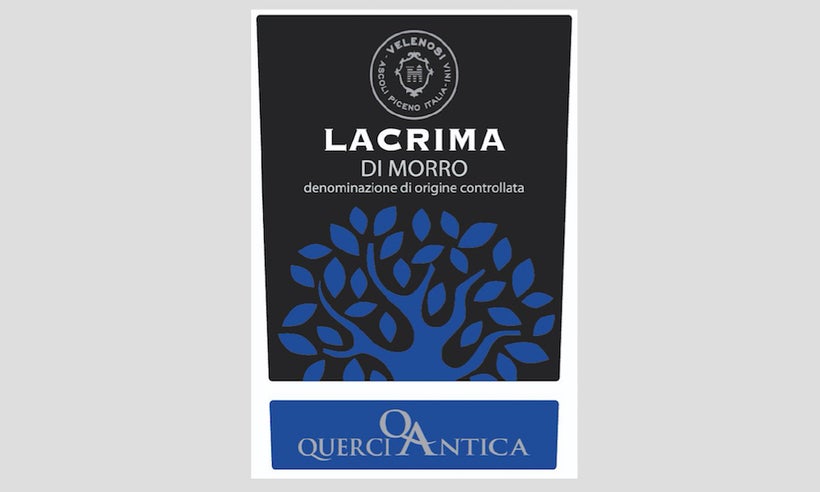 Querciantica Lacrima di Morro d'Alba D.O.C.: On the nose, Querciantica Lacrima di Morro d'Alba D.O.C. (2013) is an olfactory bouquet of rose and violet with the fragrance of richly intense black fruits. This 100% Lacrima bears the name of the thin-skinned grape that bleeds "teardrops" of sweet juice. That's one explanation of its etymology; another claims the name as connected to the teardrop shape of the grape bunches.
For many people, Lacrima is polarizing: attraction or aversion at first sip. For me, it's the former: I am completely smitten by the wine's distinctive character. Velenosi's version veers to indigo violet in color, yet on the palate there's a lightly tannic softness. Think blueberry with hints of almond and cinnamon wrapped around a floral bouquet that exudes lavender and rose.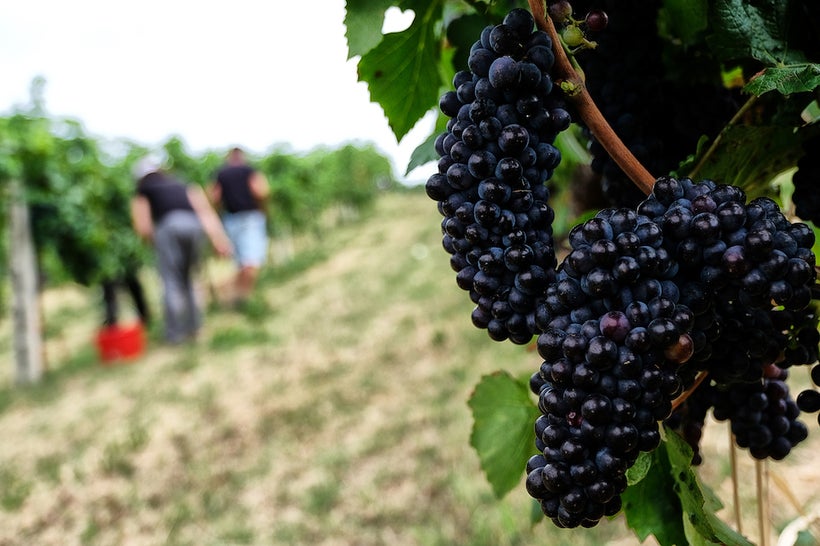 In spite of its intense hue, there's a lightness on the palate with limited acidity. Served slightly cooled as a complement to spaghetti alla chitarra with tomato and basil or cornbread and chili, this wine is a winner—and equally delicious with post-prandial cheeses.
The winner of gold medals in San Francisco and at International Wine Challenge, this is an excellent quality-to-price choice, with an average of $15 per 750ml bottle. Equally important, the wine's distinctive character makes it a welcome host/ess gift.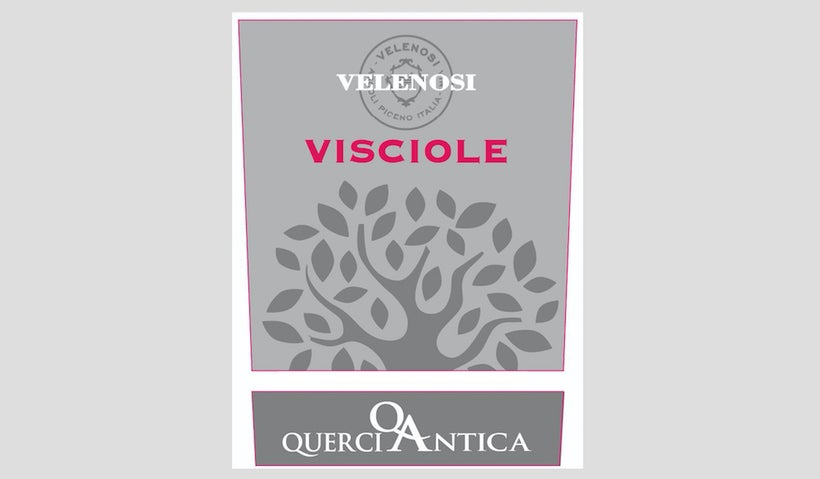 Querciantica Vino e Visciole: For another intriguing finish to the meal, Velenosi offers Querciantica Vino E Visciole SEL. While not technically a wine given the addition of wild cherry syrup (visciole), Vino e Visciole serves as a fitting complement to mignardises of dark chocolate and dense cakes layered with black fruit jams. Whether classified as a digestive or an "aromatized drink," there's no question that this is a post-prandial pleaser.
Notable for its pleasing fragrances, sour cherry wine has been produced in Le Marche since the Middle Ages, with a variety of recipes that included an ancient variety of wild cherry known as visciola (Prunus cerasus). Deeply red in color with a sour taste, the cherries are soaked in sugar before decanting and filtering. The resultant syrup, high in sugar, is then added to the wine for a second fermentation that is capped at around 13-14% alcohol.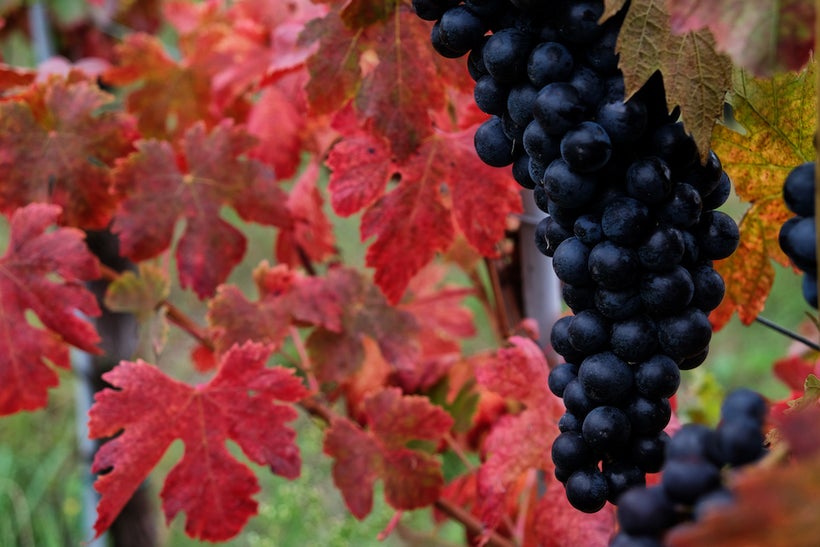 Ruby red in color, Velenosi's Vino e Visciole is 80% Lacrima and 20% Visciole. The fragrance is ripely intense, redolent of blackberry and blueberry compote, with hints of nutmeg and cinnamon. Soft and round in the mouth, there's a touch of sour cherry in the smooth finish, which makes this wine a pleasing complement to almond cake or blue cheeses.
Enjoyable when sipped slowly as a digestive, Vino e Visciole is equally alluring in a flute of Champagne as an alternative to Kir Royal—and especially when consumed with dark chocolate truffles. A fitting finish to any evening—and all at a very attractive price point that averages around $25.
REAL LIFE. REAL NEWS. REAL VOICES.
Help us tell more of the stories that matter from voices that too often remain unheard.
This post was published on the now-closed HuffPost Contributor platform. Contributors control their own work and posted freely to our site. If you need to flag this entry as abusive,
send us an email
.