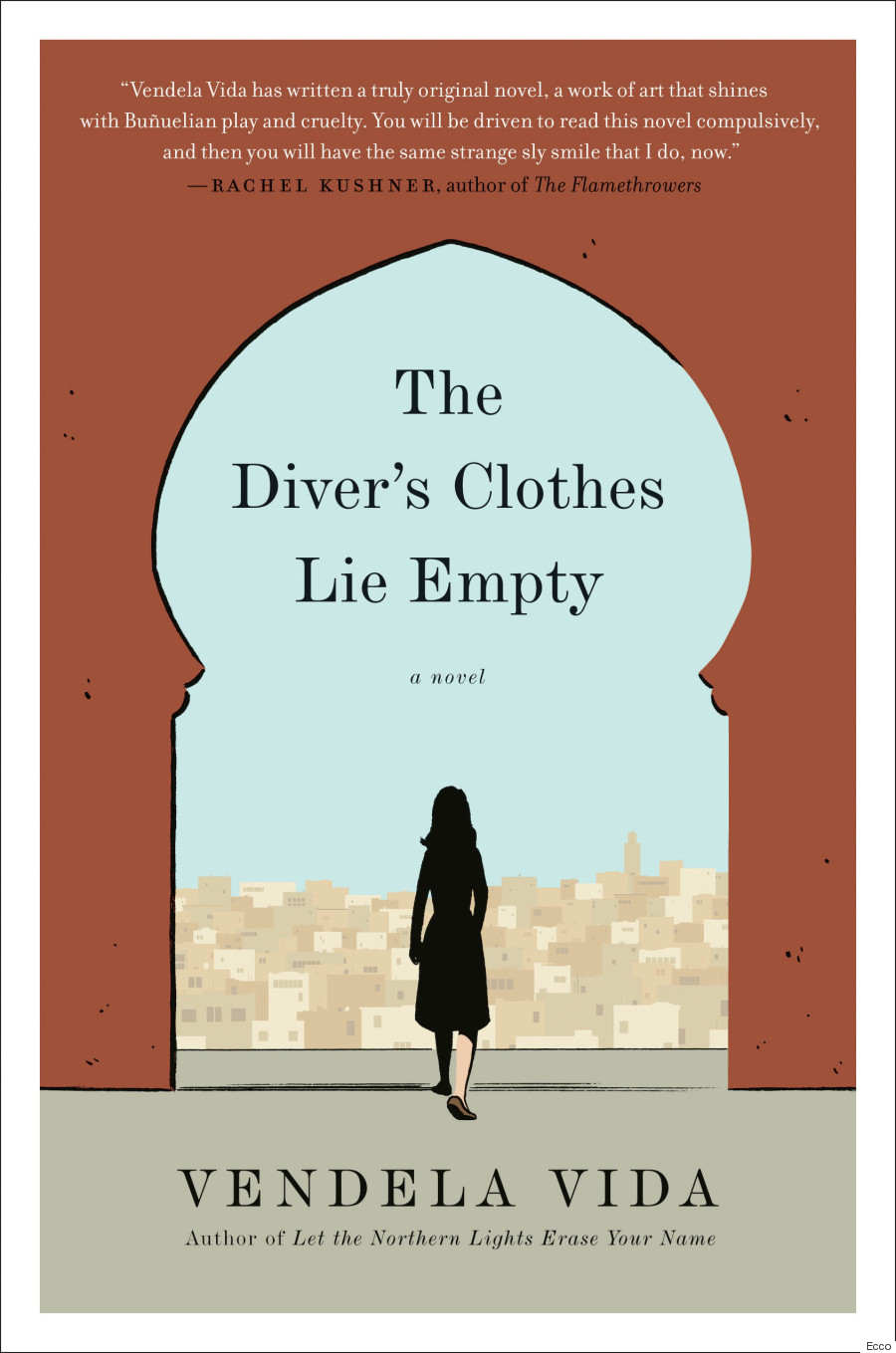 The world of Vendela Vida's latest novel, The Diver's Clothes Lie Empty, revolves, like a swirling washing machine working hard to renew and restore, around outfits. Its protagonist, a woman who loses her belongings, her way, and her identity on a seemingly unplanned trip to Morocco, is often found observing what other people are wearing, and making judgments based on their clothes. Her critical eye turns on herself, too –- she notices, for example, that men are more respectful towards her when she puts on a pleated skirt.
The story's nameless protagonist arrives in Casablanca already feeling disappointed; the hotel she's chosen, The Golden Tulip, is less than glamorous, and her guidebook, which she's only just cracked open, advises visitors to venture outside of the traffic-polluted city and on to Fes and Marrakech hastily. While standing at the checkout desk considering how to make the most of the three days she has planned there, her nondescript black backpack, which contains her passport and credit cards, is stolen.
The events that unfold are increasingly absurd and Kafkaesque, but Vida makes it clear that the mishaps, including the appropriation of another tourist's passport, an after-show run-in with Patti Smith, and a budding relationship with a famous American actress as unlikely as it is tumultuous, are the result of the narrator's shaky state of mind rather than a mere streak of bad luck.
As the novel's title implies, she's a vessel for her surroundings, and lacks the agency to alter her situation. When she catches a glimpse of herself in the hotel mirror, she's grown thinner from stress. A ravenous appetite materializes as a result; she orders and devours an omelet from room service. Her actions throughout continue to spring from the feelings elicited by the shallow appearance of things, making for an enlightening meditation on loss and individualism.
But Vida's story is more than a nihilistic acknowledgement that identities are constructed. Her narrator, we learn, is going through a divorce, and is coping with the estrangement of her sister, for whom she's recently been a surrogate. These tragic events, hardly acknowledged by the narrator, grace the story with a depth reminiscent of Sheila Heti's "All Our Happy Days Are Stupid," a play about hesitant housewives who flee their families on a vacation in Paris, or Deborah Levy's short story collection Black Vodka, which imbues her rich tales of identity with absurd humor.
Aside from a few forced metaphors –- the narrator befriends a bodyguard while bonding over Darwin and the necessity of evolution under life-threatening circumstances –- Vida's scenes are gemlike, which makes sense considering the author's experience as a film writer. The spare story is narrated in the second person, and immerses the reader in the wobbly, dizzying feelings of loss the narrator herself experiences while away from home.
The Bottom Line:In an extended metaphor for the anguish felt when identity is lost -- an unfortunately common experience for women finding their way -- Vida manages to also craft a riveting read about the ups, downs, and self-discovery of travel.
Who wrote it?:Vendela Vida is the founding editor of The Believer, and the author of four books, one which was developed into a script.
Who will read it?:Those interested in feminist literature, funny stories, and spare plots that'll make your heart race.
Opening lines:"When you find your seat you glance at the businessman sitting next to you and decide he's almost handsome."
Notable passage:"You swim twenty more laps without stopping. You relish your turns, the way you glide as you push off from the edges of the pool. You've always gained speed on your turns; they've long been your secret asset as a swimmer. You can feel your mind being cleared. Water does this to you."
The Bottom Line is a weekly review combining plot description and analysis with fun tidbits about the book.
Support HuffPost
The Stakes Have Never Been Higher
Related
Before You Go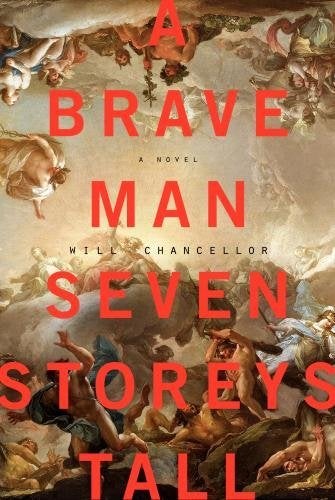 9 Debut Novels You'll Love
Popular in the Community