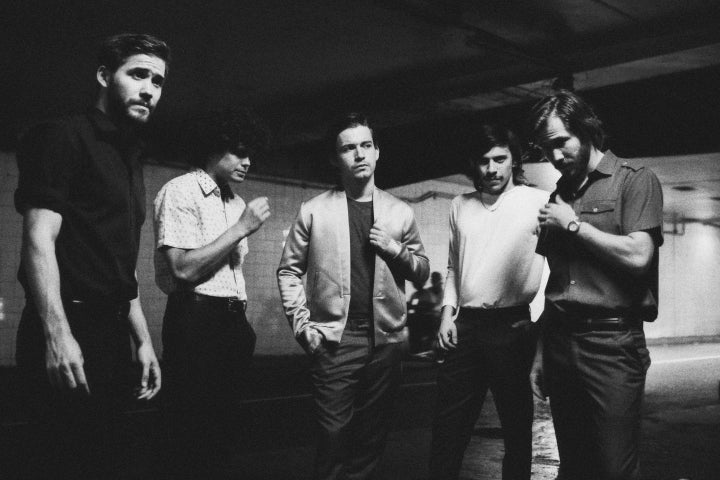 As another holiday season passes, I am reminded of another year I cannot be home in Venezuela. I left my homeland with my family almost 10 years ago, and I haven't been able to go back much since. Back then, the holiday season was synonymous with family time. Every year on Christmas Eve, we would host most of our extended family to celebrate the best time of the year while eating delicious Venezuelan food. But since the country has fallen into economic and political turmoil, those traditions have been all but abandoned.  
Since I left, Venezuela has become almost unrecognizable. I recently spoke to my grandmother on the phone to wish her for the holidays. She's one of the few from my immediate family left in Venezuela. She's sick and can't find the medicine she needs, but my parents have arranged to send her a package with her medication from the United States. In Venezuela, that makes her one of the lucky ones.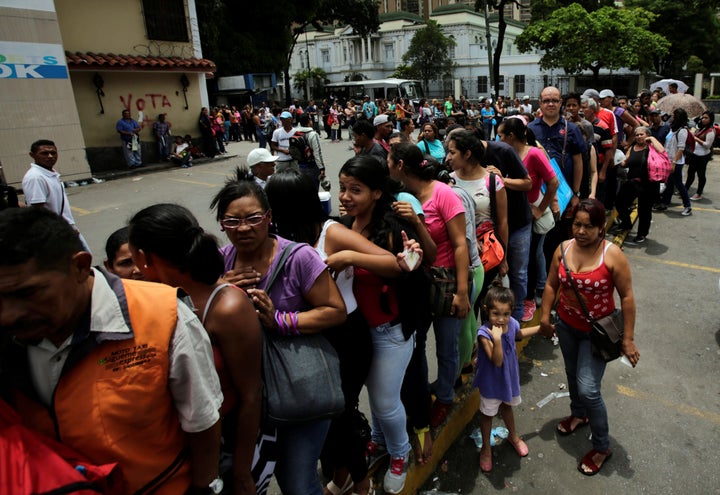 Grandma tells me about the huge lines that spiral around the block; all people attempting to find basic goods like bread, sugar and toilet paper. Odds are they won't find much left when they finally make it into the grocery store, and they'll have to buy basic necessities off the black market instead, a far cry from the days of music and festive meals. Those were happier times, when we would eat and sing and dance and had access to medicine and basic groceries without much worry. 
For my own family the move started back in 2002, when thousands of oil professionals from Petróleos de Venezuela S.A., otherwise known as PDVSA, Venezuela's national oil company, joined a strike to protest Hugo Chavez's attempts to tighten government grip on Venezuelan oil reverses. My dad, along with 40 percent of the company's workforce, participated in the protest and were subsequently fired. My dad temporarily found a job in a Japanese company based in Venezuela, but government officials quickly informed the company that they couldn't hire people who participated in the aforementioned strike. So we moved to Qatar instead.
Grandma tells me about the huge lines that spiral around the block; all people attempting to find basic goods like bread, sugar and toilet paper.
I have since heard of a former classmate who had been shot while mugged, my grandma and aunt were held at gunpoint and robbed inside their own homes and my friends in university would tell me that armed robbers would walk into classrooms and demand cell phones and calculators ― all commonplace occurrences, and all signs of a changed Venezuela, one I no longer know.  
The instability in the country has escalated to the point where even the most popular musicians, who for many represented political dissidence, are leaving the country. A change that however symbolic, should not go unnoticed.
Los Mesoneros, who quickly became my favorite Venezuelan rock band, recently moved to Mexico, and other popular bands in the country have followed in their path.
I had already spent three years outside of Venezuela when songs that spoke to so much of what I and the country were going through started to hit my radar. It was one of the first things that helped me reconnect to the country that kept feeling more and more distant. 
Music in Venezuela has long been considered a medium for vocal opposition within the country, and maintained a strong following, but I only started to really notice it after my family was forced to leave Venezuela. I became infatuated with the national music scene and started listening to then-up-and-comers like La Vida Boheme and Los Mesoneros, a sentiment I have heard from other expats as well.   
None of us wanted to escape the country, we all wanted to stay and work for change. But we had little choice.
Listening to Los Mesoneros years after the move, I sometimes feel like an outsider who shouldn't relate, despite my Venezuelan roots. My favorite song, "Sol Rojo", goes something like, "And we saw past dreams in flames … I don't want to run, I don't consider escaping. I will stay and change everything. Everything burns."
When President Hugo Chavez took power, and my family began to question if we could stay in the country, I experienced the sentiments described in "Sol Rojo's" lyrics, even though I hadn't heard them yet, and only had those feelings put into words when I heard the song a few years later. Instead of the future I had envisioned in Venezuela, my family and I were forced to become expats, a category that even Los Mesoneros, who moved to Mexico last year to continue their careers, have joined. As the song notes, none of us wanted to escape the country, we all wanted to stay and work for change. But we had little choice.
Smarter and more articulate people than I have continually chronicled the decline of Venezuela, and all of them have echoed the sense of hopelessness you can feel in "Sol Rojo."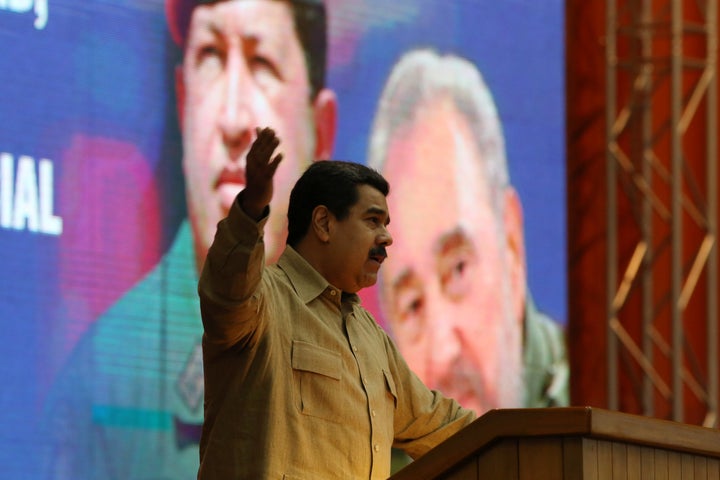 "Once an example for the continent, Venezuela now is a country in freefall," TIME magazine reported last August.
And an op-ed in The Washington Post didn't hesitate to call President Nicolas Maduro's Venezuela a "full-blown dictatorship," after he bypassed the constitution to put a stop to a recall process in October of 2016.
"A relatively large, relatively sophisticated major oil producer just three hours' flying time from the United States has just become the second all-out, no-more-elections dictatorship in the Western Hemisphere," it read. 
The economic collapse has been driven by price controls and exchange rate policies manipulated by the state, combined with expropriation practices of private companies by a power-hungry, dictatorial government.
Hemorrhage of Talent
And the economic decline has contributed to the instability driving some of the the music scene out of the country. Musicians like Los Mesoneros, are faced with the choice: do I stay and quit, or do I leave, start over, and see this thing through? Can I even afford to continue my career here?
All of these questions are typically not ones that a band would need to consider after multiple nominations at the Latin Grammys in 2012, and a successful tour of the country filled with sold out shows, but as the rest of the country struggles to afford food, Los Mesoneros is no exception to the change in the country. Change that they describe in their music as a loss of potential.  
This applies to so many Venezuelans. I have met lawyers leaving the country to wash dishes somewhere safer. Doctors with years of experience who are now starting over their careers as salesmen. Incredibly gifted students who struggle to succeed because their English isn't perfect.
Most of the Venezuela we remember is gone: the Christmas dinners have been replaced by long lines to purchase whatever food you can find with a currency that's worth nothing; the big family gatherings now take place over Skype because it's difficult to get everyone in the same country at once; and the fireworks have been replaced with equally loud gunshots. 
Most of the Venezuela we remember is gone.
This fear of a loss of potential is powerfully depicted in "Caiga La Noche," or "Night Fall," the latest single by Los Mesoneros, which they released from Mexico:
"I'm from here, this jungle that could have been a garden. Eyes wide open. Alert. On the lookout. The decent mind goes against the mainstream. I come to you, and the fear of going out haunts us … still, I'll be next to you when the night descends, quarantined all night long."
Excerpt from Caiga La Noche by Los Mesoneros. Translated from Spanish.
I had a chance to talk to Los Mesoneros recently over the phone before one of their Mexico shows. Even in their mannerisms, they are such an accurate reflection of Venezuela: their social circle is disjointed due to the move (the drummer, Andres Sucre, was in Madrid at the time of the interview, but the band assured me he'll be joining for next year's tour); and like most Venezuelans, they jump smoothly between jokes and more serious talks about the current state of the country.
"Well, although we had already plans of eventually going to Mexico to internationalize the band, the deterioration of the country was such that it became impossible to do the things we wanted to do," said Luis Jimenez, lead singer and guitarist of the band. "The devaluation of the currency and the entire economic situation of the country made it impossible to make a living like we used to in previous years."
Industry Collapse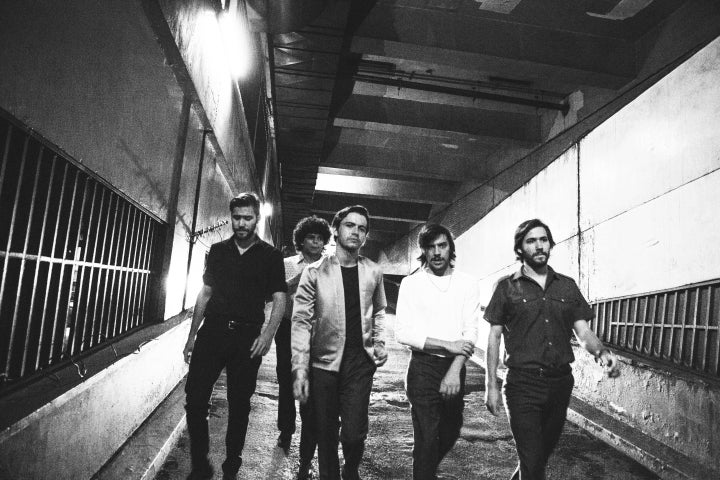 What he means isn't just that ticket revenue wasn't worth much because of inflation, but that the collapse of the music industry as a whole made it nearly impossible to be a musician in Venezuela.
"The circuit pretty much vanished, there's not that many festivals anymore, and even moving the band to places outside of Caracas became an uphill battle because producers and event planners, with inflation driving up flight tickets and hotel rates, had to take a bigger risk every time," Jimenez said. 
Such a deterioration in the industry would drive a band with national success in any other country to hike up prices to match their popularity and difficulty of the playing conditions, but in a country where money can be devalued by large percentages in just a matter of weeks, and many, like my grandmother, struggle to buy food, the risk is too high.
"Charging let's say $20 per ticket around 2011 was possible for our band … today that's a month of minimum wage," said Jimenez.
'Charging let's say $20 per ticket around 2011 was possible for our band … today that's a month of minimum wage.'

Luis Jimenez, lead singer and guitarist of Los Mesoneros
For Los Mesoneros, complicated exchange rate policies also eliminated streaming services, online video platforms, or any other social media as a form of revenue, which erases "yet another lung that bands rely on," as guitarist Juan Ignacio Sucre put it.
Our conversation quickly switched to the difficulties of leaving and the technical tone was replaced with a more nostalgic one.
"Our case is similar to what millions of Venezuelans are going through, leaving family and girlfriends behind obviously makes you feel a bit lonely in a new country," Sucre said. 
Sucre is quickly interrupted by keyboardist Carlos Sardi who said that "although it is hard to be in a new country I'm not alone because I moved with four friends."
Sucre jokingly jumped back in and reiterated, "I am alone, I am alone!"
Like most Venezuelans I have met overseas, the band is hopeful about the Sisyphean task of starting over abroad after having made it to the top back home, and are working hard to play weekly shows across Mexico. 
"It's all about being patient and humble and start making music again in a new place but using the experience and the fan base we have built over the years," said Jimenez. "The hardest part will be to understand that replicating what we accomplished in Venezuela won't happen overnight."
They assured me, with the optimism that only a Venezuelan fighter can have, that art flourishes in times of crisis and they are excited to see how people outside of Venezuela interpret their music.
'The hardest part will be to understand that replicating what we accomplished in Venezuela won't happen overnight.'

Luis Jimenez, lead singer and guitarist of Los Mesoneros
Listening to Los Mesoneros acknowledge the collapse while simultaneously showing excitement for what lies ahead is so quintessentially Venezuelan that I start thinking of my grandmother, who always reminds me that "evil doesn't last a thousand years" and that Maduro will leave sooner or later. Every time she says this, it crosses my mind to remind her that Fidel Castro lived 90 years, but I stop myself because hope, and art, and strong conviction are the only weapons the Venezuelan people have right now.
As Jimenez puts it, "crises are not forever. Venezuela is the only place we can call home, this is just a meanwhile, a see you later."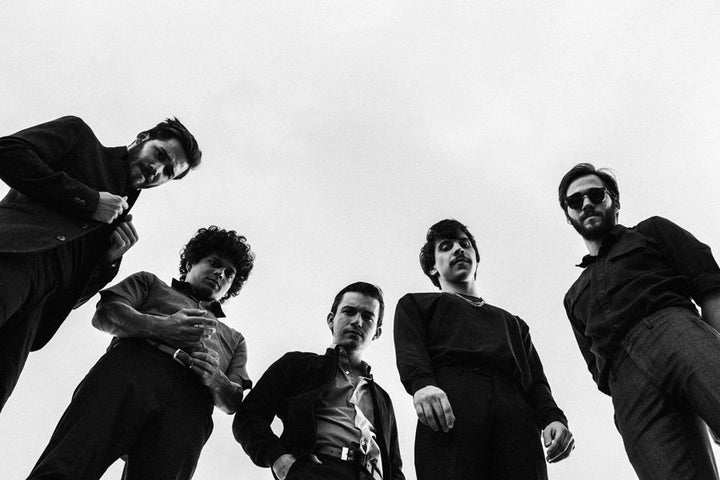 I think of the rest of that song that used to make feel guilty so many years ago, that used to make me feel that I wasn't worthy of feeling homesick:
"The fire has gone and there's only ashes left of an illusion. Values lost in the debris. The new present is on our shoulders, we gotta grow up to be born again and start over."
Venezuela's future is, indeed, on our shoulders and both those back home and overseas know that we can still save it. We must not give up. Rebuilding this country from the ground up is on all of us.
REAL LIFE. REAL NEWS. REAL VOICES.
Help us tell more of the stories that matter from voices that too often remain unheard.
BEFORE YOU GO
PHOTO GALLERY
Light, Infrequent Meals In Venezuela