Venezuelan authorities have jailed nearly 3,000 people in less than two months of near-daily violent political protests across the country.
Police made a staggering 2,977 arrests between April 1 and May 29, including 1,351 people who remain in custody, according to Venezuelan nonprofit Foro Penal. Anti-government demonstrations against socialist President Nicolás Maduro have erupted amid a spiraling economic crisis and devastating food shortages.
Nearly 200 of those arrested were detained after being sentenced by military courts, noted Foro Penal lawyer Alonso Medina. "This is a situation that occurs under dictatorial regimes," he told Agence France-Presse.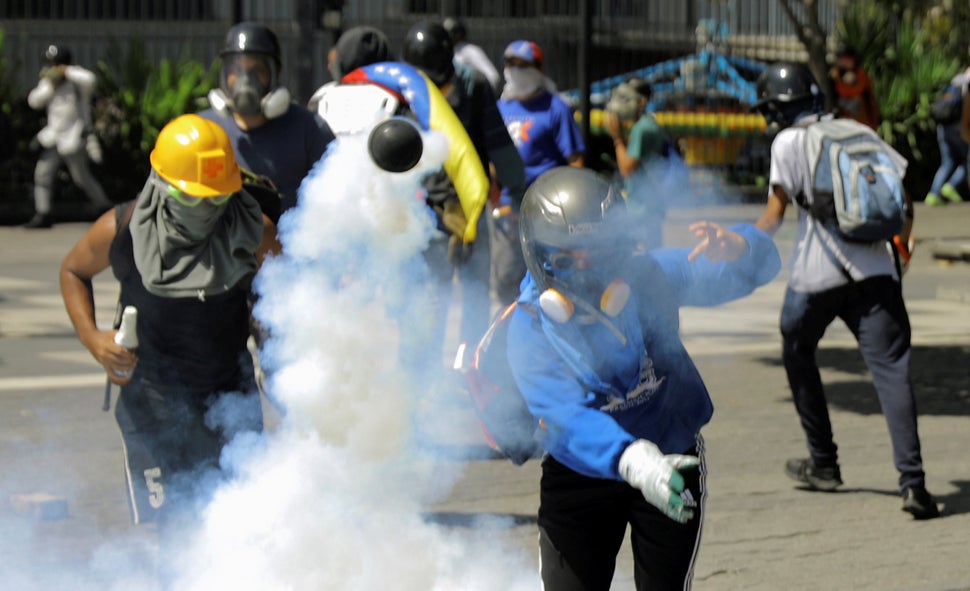 Foro Penal has counted nearly 69 protest-related deaths during the past two months ― a rate of more than one per day ― including 49 people who were directly killed, the organization's director, Alfredo Romero, told Spanish media on Wednesday. Arrests have started to decline in the past few days, he added, but repression and aggression by police forces has intensified.
Maduro's critics blame him for Venezuela's stunning descent into socioeconomic chaos, and are demanding that elections be held to oust him from power. The embattled leader, who was narrowly elected in 2013 after the death of President Hugo Chávez, asserts that his nation's worsening recession and hyperinflation are the result of plummeting oil prices and a U.S.-led plot to topple his regime.
Meanwhile, hungry families are spending hours lined up in the streets to spend their heavily devalued currency on medicine and groceries, as prices continue to soar and supplies continue to dwindle. Nearly 75 percent of the population lost an average of 19 pounds last year, according to a national survey. It also found that a sobering 82 percent of Venezuelan households live in poverty. Tens of thousands of people have fled the country.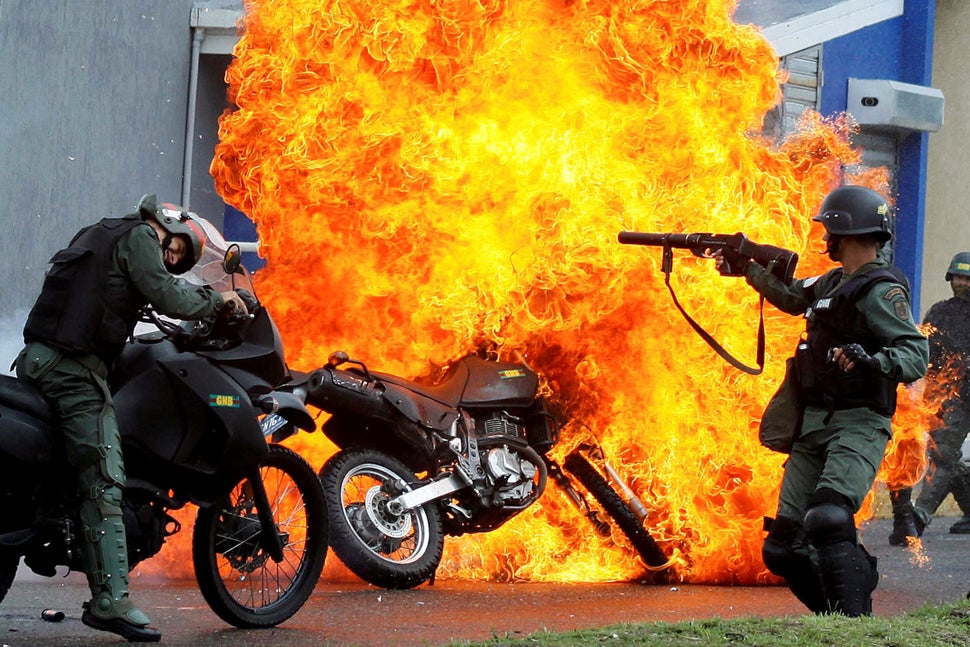 In 2001, Venezuela was the richest country in South America. In 2018, the International Monetary Fund predicts, inflation in the oil-rich nation could surpass 2,000 percent ― the highest in the world.
Tensions in Venezuela worsened in late March after the Supreme Court accused the opposition-controlled National Assembly of contempt and announced it would assume legislative powers from the body. The court, which has backed Maduro, rescinded its decision days later, after the opposition denounced the move as a "coup" and massive protests broke out. But domestic outrage has not abated.
As protests and retaliatory action by authorities stretch on, Foro Penal has observed two "alarming new patterns": prosecution before military courts and judges' efforts to "keep demonstrators under detention, even in the face of the prosecution requesting their immediate liberation and filing no charges."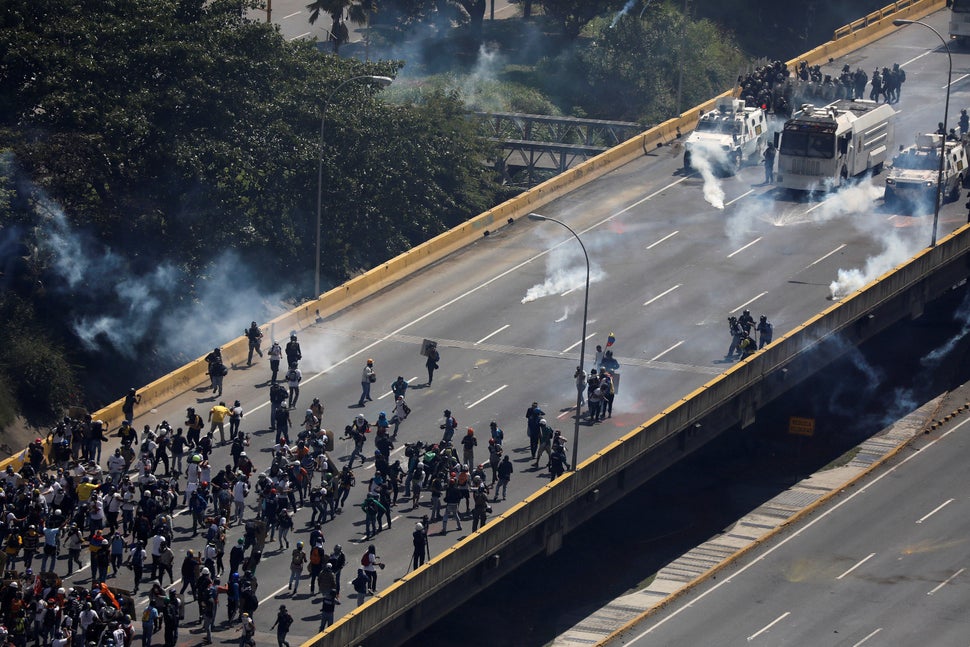 Humanitarian organization Amnesty International has denounced the country's use of military courts against civilians as a violation of the Venezuelan Constitution and international laws.
"With this practice, the Venezuelan government is moving yet further away from the realm of legality," said Amnesty's Americas Director Erika Guevara-Rosas. "The increasing use of military courts to try civilians is proof of the resolute determination of the Venezuelan authorities to stifle the increasing protests and terrorize anyone who even considers expressing their opinions."
See more photos of the latest clashes in the capital city of Caracas below.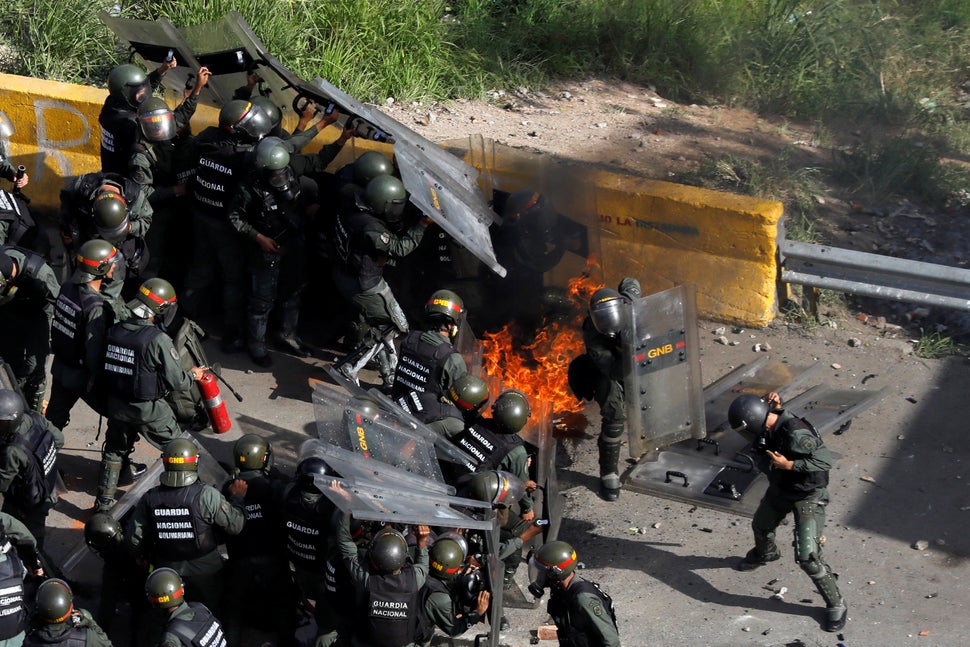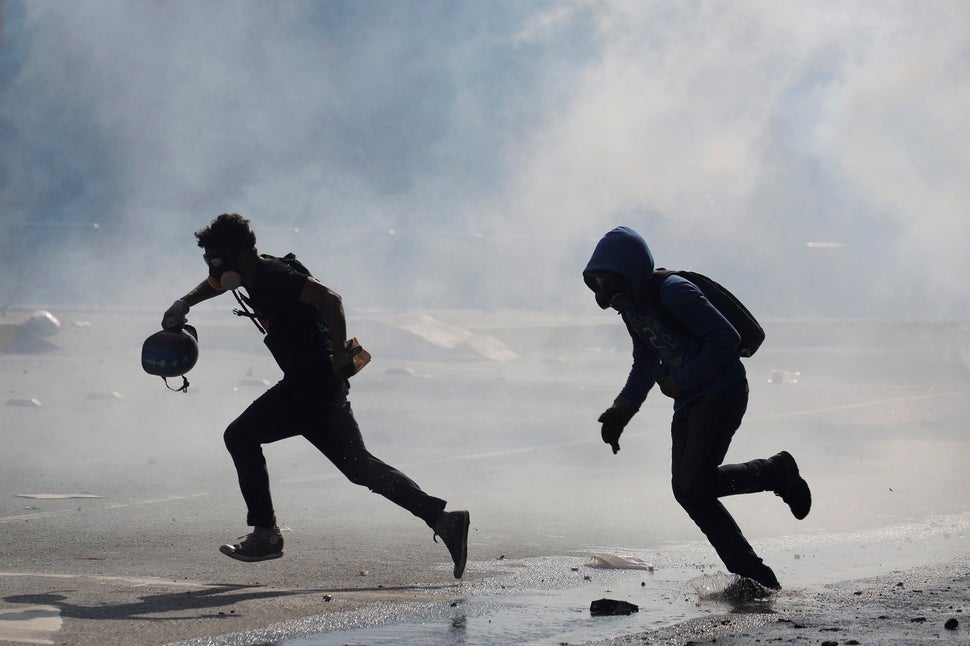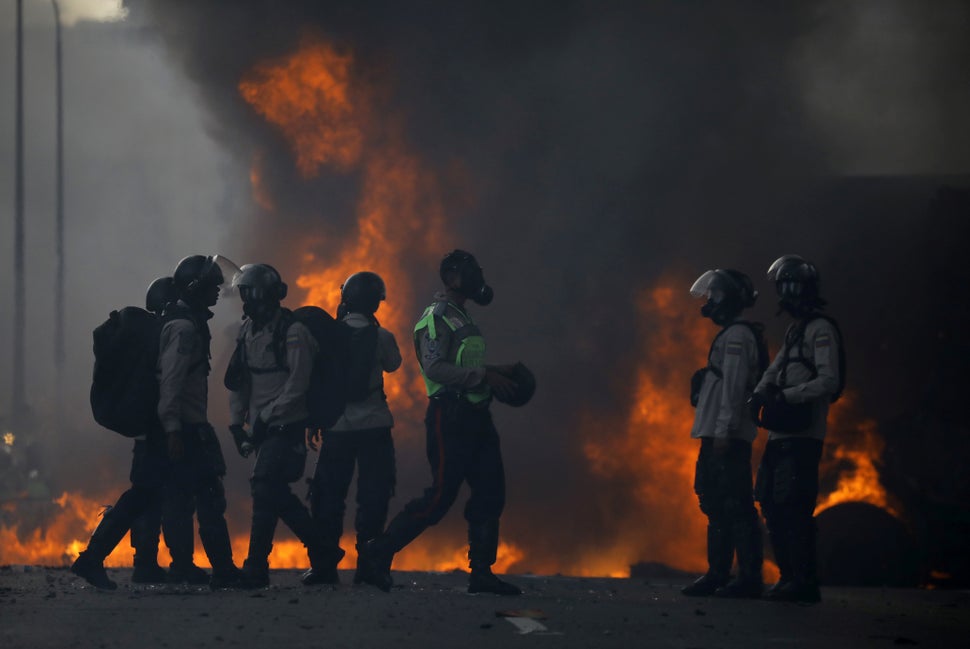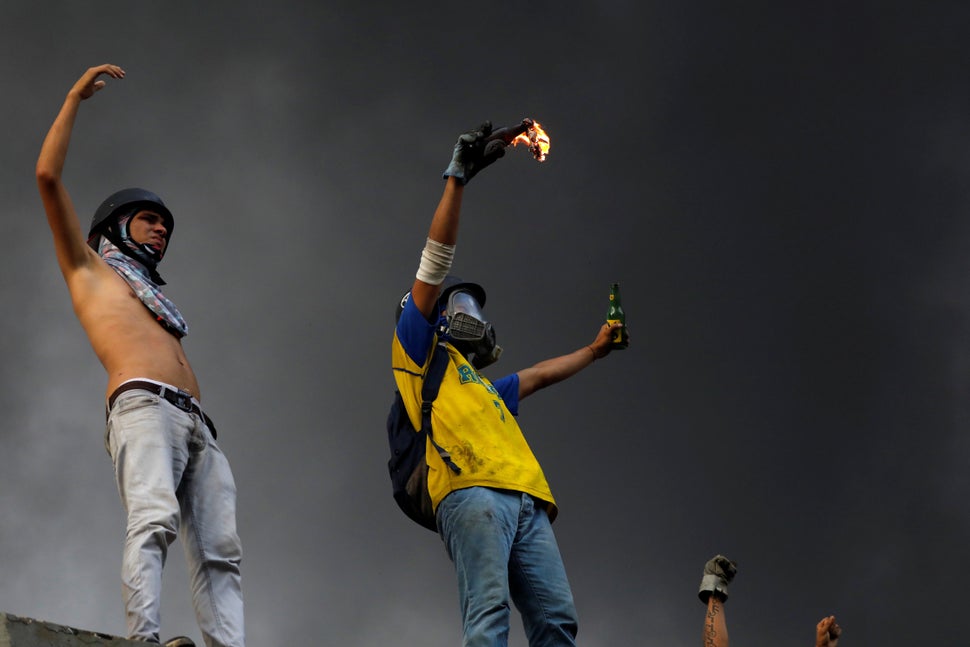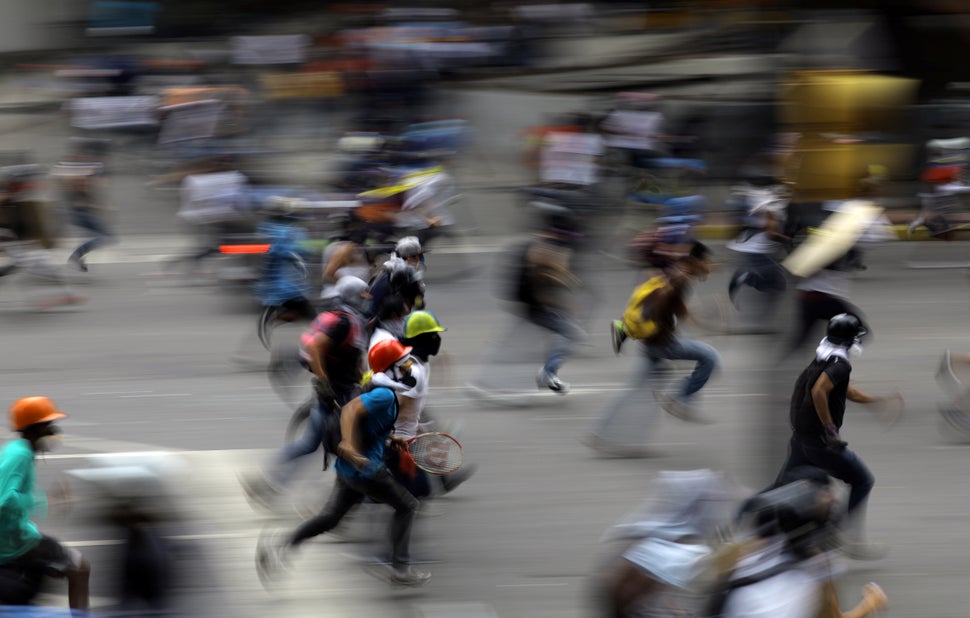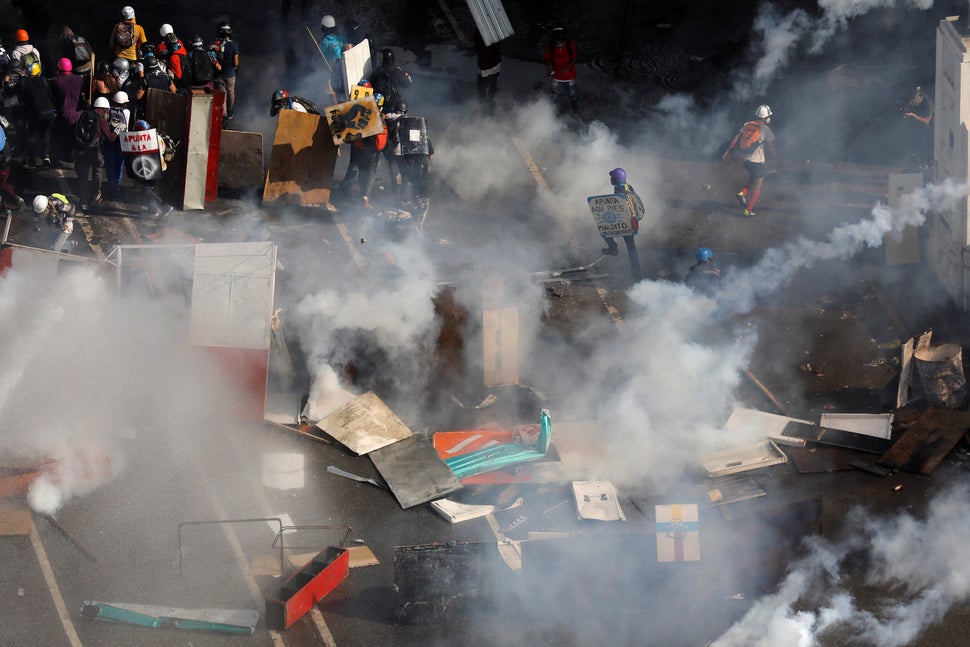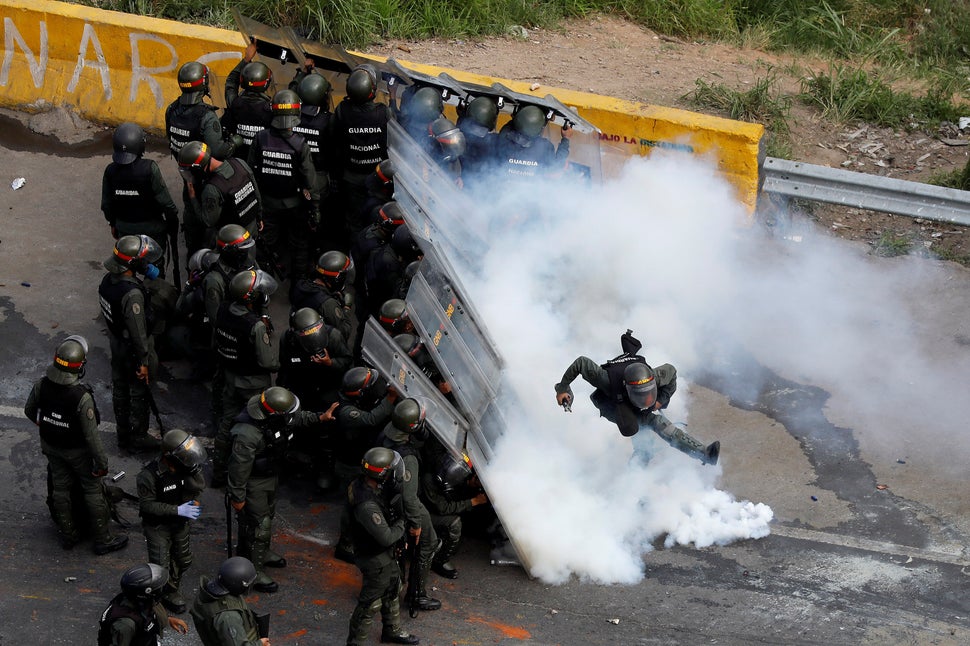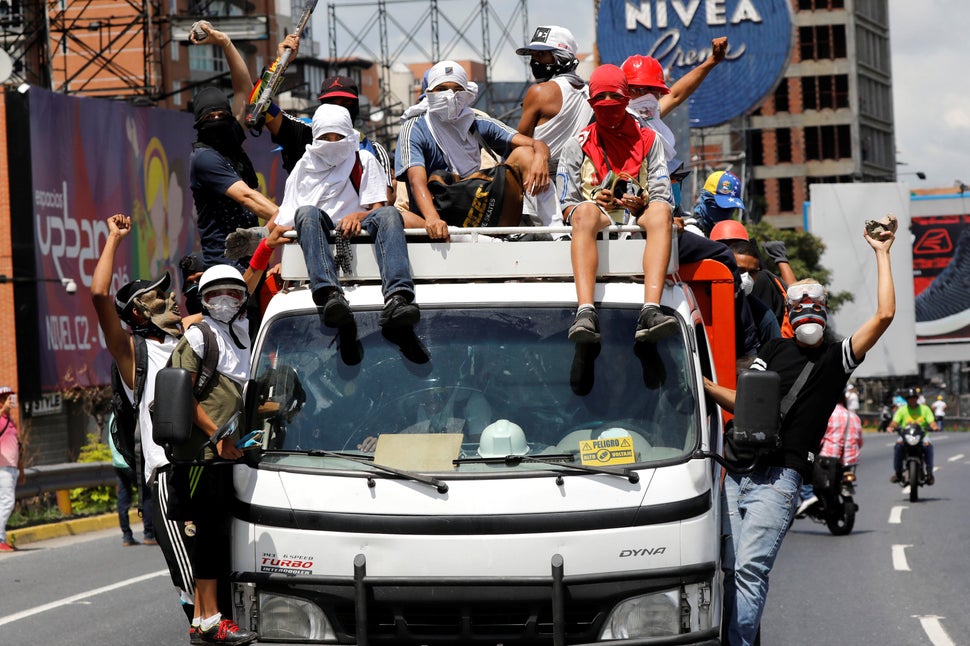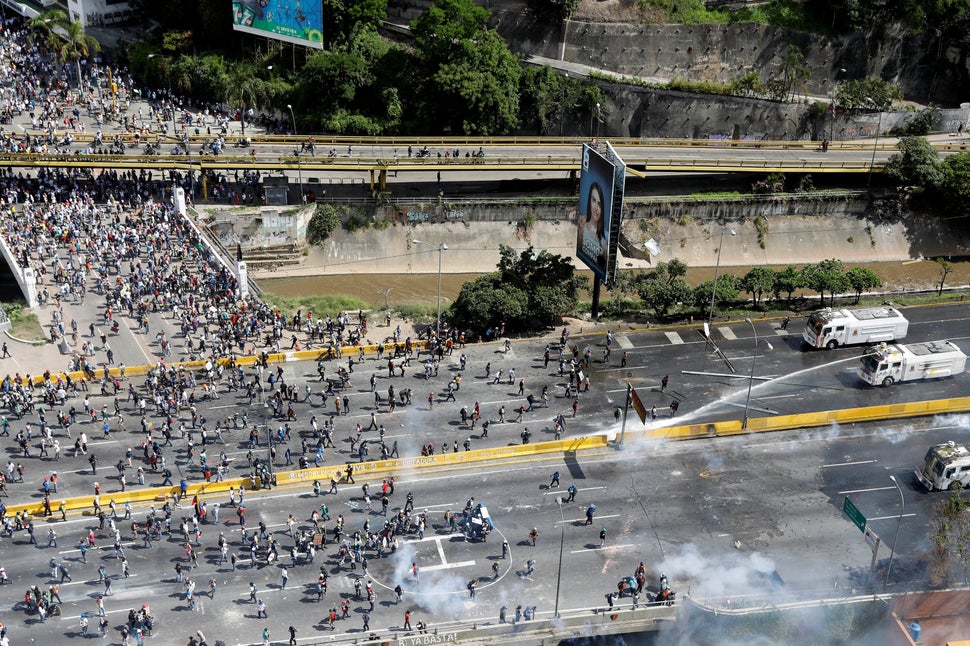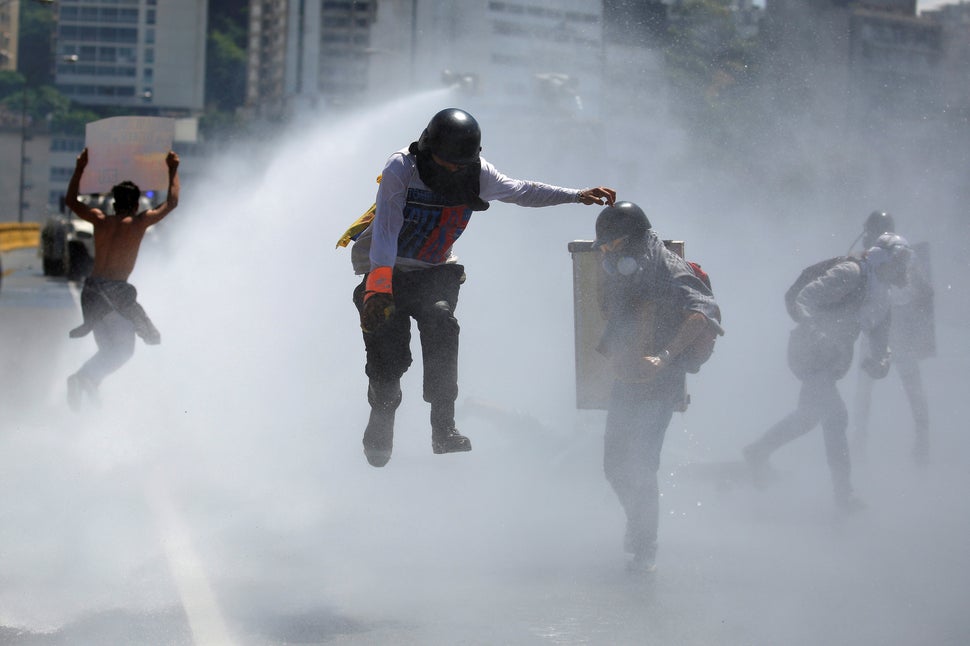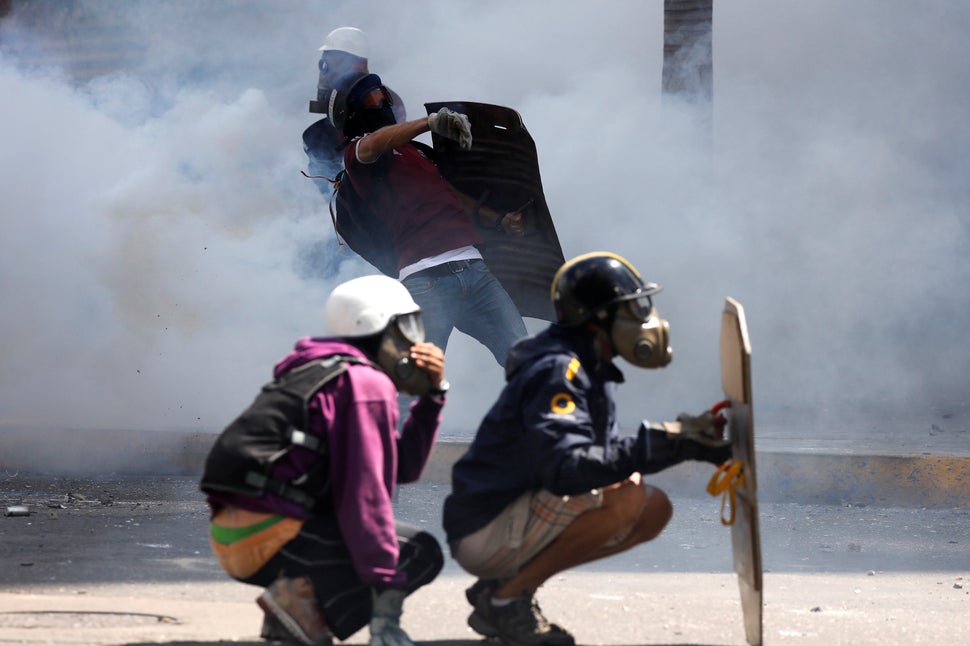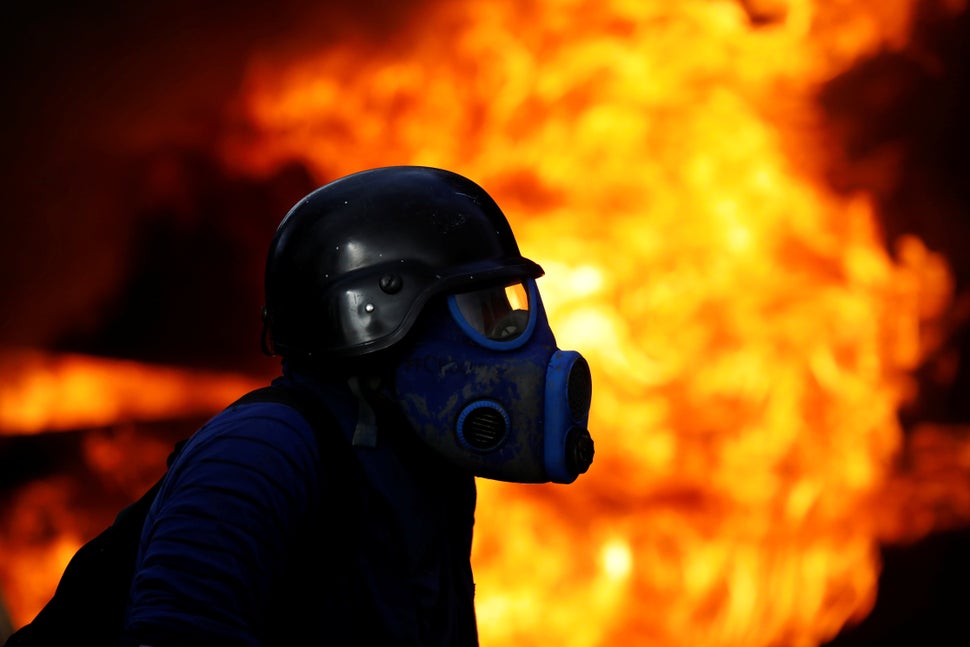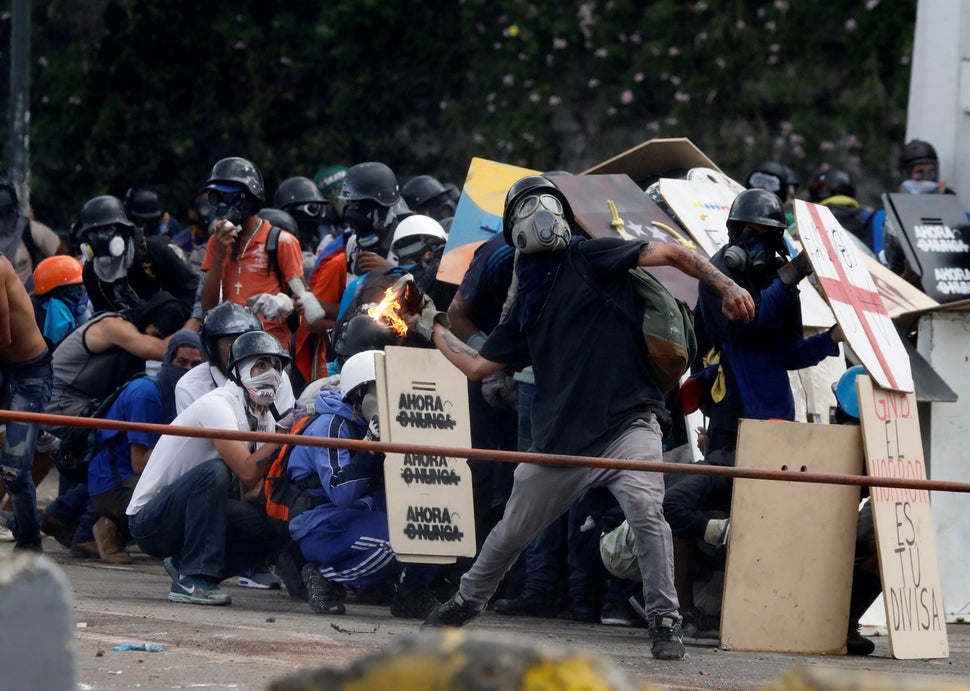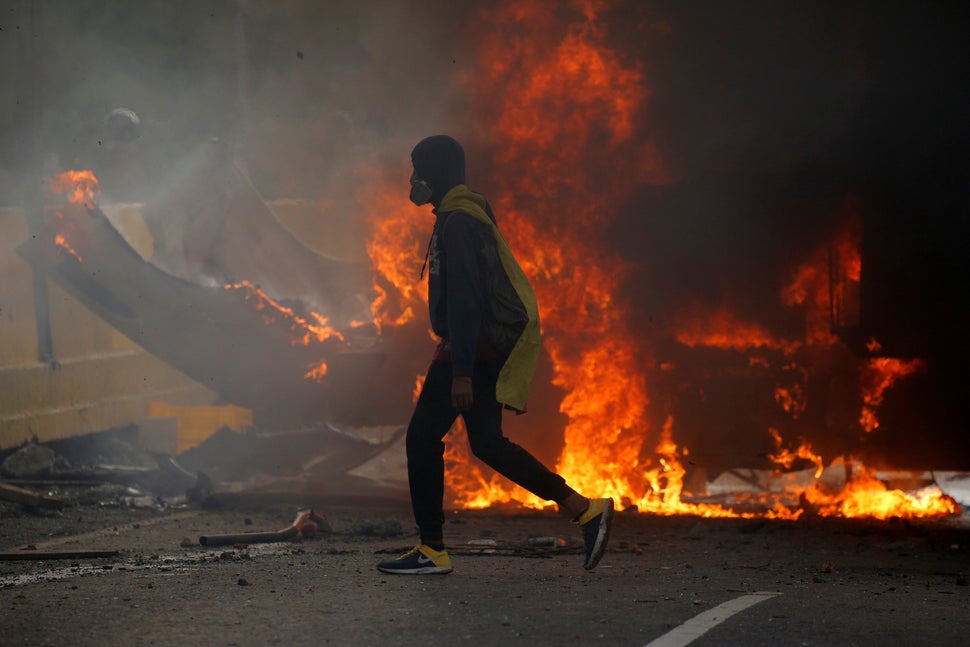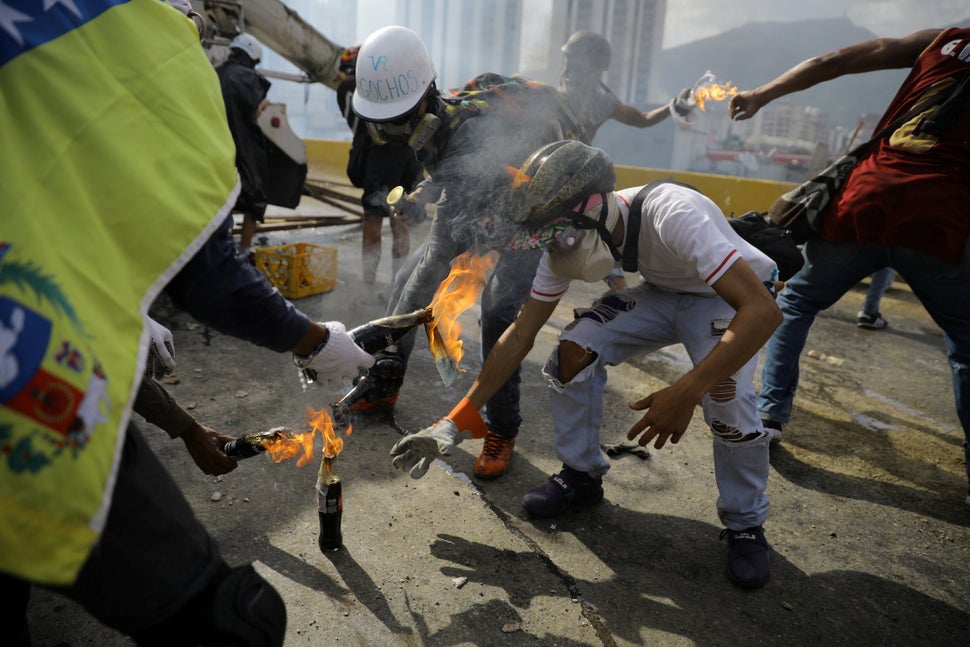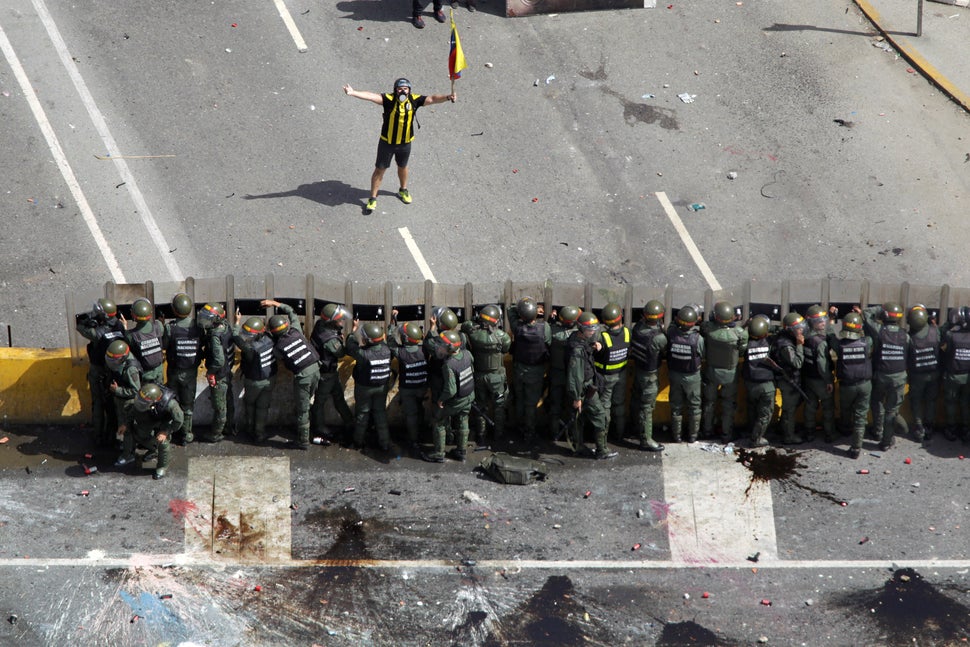 REAL LIFE. REAL NEWS. REAL VOICES.
Help us tell more of the stories that matter from voices that too often remain unheard.