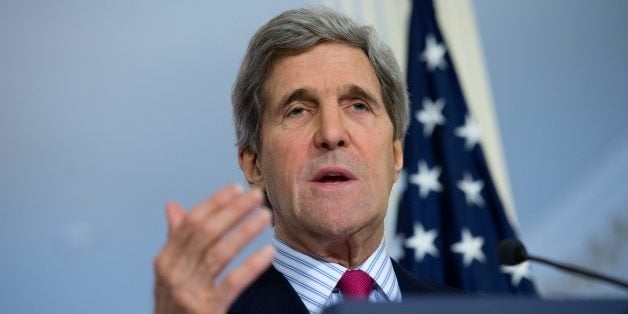 WASHINGTON -- The White House signaled Friday it would take no decisive action to end clashes in Venezuela between anti-government protesters and security forces that have killed 17 and injured more than 100.
Secretary of State John Kerry told reporters the U.S. is working with Colombia and other countries on a mediation strategy, but stopped short of heeding calls from Congress for targeted sanctions against Venezuelan officials.
"It's obviously already proven very difficult for the two sides to bring themselves together by themselves," Kerry said at a joint news conference with Colombian Foreign Minister Maria Angela Holguin. "They need to sit down and come together and talk about the future of Venezuela and how they can best affect that future in a peaceful and responsible way."
Kerry's comments came a day after a bipartisan group of senators introduced a resolution urging President Barack Obama to use his executive authority "to immediately impose targeted sanctions, including visa bans and asset freezes, against individuals planning, facilitating, or perpetrating gross human rights violations against peaceful demonstrators, journalists, and other members of civil society in Venezuela."
Senate Foreign Relations Committee Chair Bob Menendez (D-N.J.) and Sens. Marco Rubio (R-Fla.) and Dick Durbin (D-Ill.) co-sponsored the resolution, which calls for full accountability for human rights abuses by Venezuelan President Nicolas Maduro's administration.
"This Resolution urges President Obama to immediately impose targeted sanctions that are already possible under existing law and encourage a process of dialogue between Venezuela's government and the political opposition," Rubio said in a statement. "It is time for the United States to support the Venezuelan people's pursuit of a safe and democratic way of life, as guaranteed under their constitution."
Kerry acknowledged U.S. lawmakers want a tougher approach, but emphasized the need for "a dialogue," in line with the Obama administration's position that the conflict must be resolved between Maduro and the Venezuelan people.
"We will examine every aspect of what is available to us as an option to us, but most importantly we need a dialogue in Venezuela, not arrests and violence in the streets, and persecution against young people who are voicing their hopes for a future," Kerry said.
A senior administration official would not say if the White House was considering any sanctions. "We've had good communication with Congress on recent developments in Venezuela," said the official, who spoke to The Huffington Post on the condition of anonymity due to the delicate nature of the talks. "Our immediate focus is on encouraging the start of a meaningful dialogue between the Venezuelan government and its people. With our international partners, we continue to look at what more we can do in support of that effort."
It's unlikely that Maduro will accept any offer for mediation involving the U.S. The Venezuelan leader has largely blamed the crisis on the U.S. government, even accusing the U.S. of financing the opposition. Maduro has rejected a mediation offer from Uruguayan President Pepe Mujica, regarded as an ally of Venezuela's socialist government.
The U.S. has little influence in Venezuela, despite the Obama administration's efforts to improve ties between the two countries, which haven't exchanged ambassadors since 2010. Tensions have continued amid the political crisis. Maduro expelled three American diplomats from the country last week after accusing them of recruiting students to spread the unrest. The State Department retaliated Tuesday with the expulsion of three Venezuelan diplomats.
Maduro said he wanted to engage in talks with Obama, but blamed the U.S. for his country's problems and suggested the U.S. is behind the effort to remove him from office. He also singled out Rubio's criticism last week and called the Florida senator "the craziest of the crazies.".
Both Rubio and Sen. Ted Cruz (R-Texas) have been pushing the White House to encourage the Organization of American States to investigate Maduro's government crackdown, but Venezuelan Foreign Minister Elias Jaua rebuffed the group Friday and expressed a preference for a meeting of the Union of South American Nations.
"How many coup d'etats has the OAS stopped in its years of existence? To the contrary, they've legitimized several," Jaua said, according to Uruguayan daily El Observador.
The student-led protests against Maduro's government were born out of social and economic frustration over issues that include the country's high crime rate, shortages of basic goods and runaway inflation. The demonstrations took a deadly turn in recent weeks, with at least 17 dead and about 150 injured. An estimated 500 people have been arrested, including opposition leader Leopoldo Lopez.
Roque Planas contributed reporting.
Read the Senate Resolution on Venezuela here:
Before You Go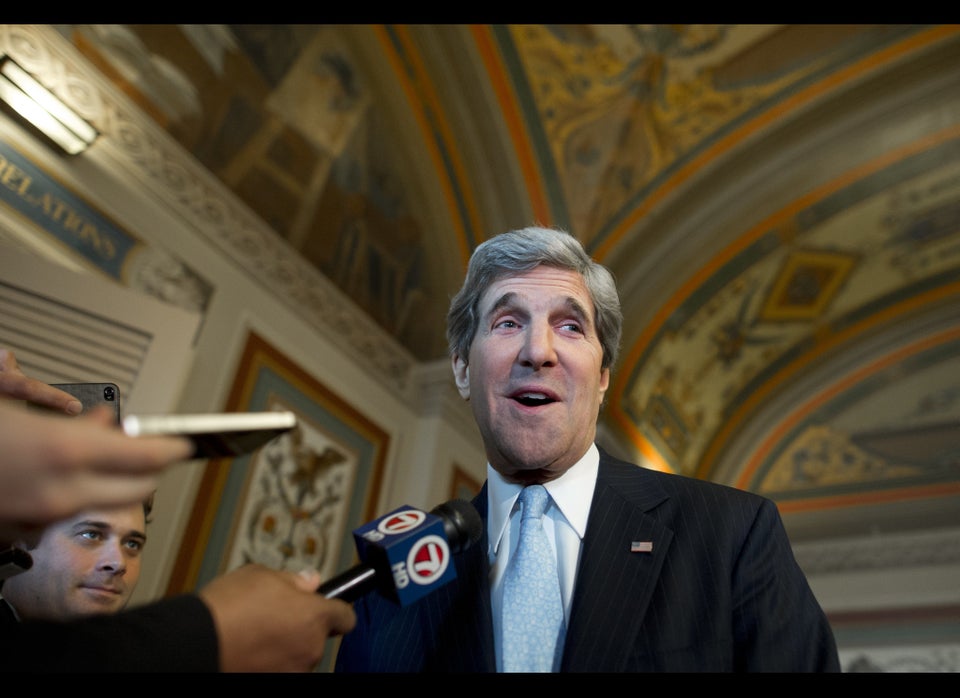 Secretaries Of State
Popular in the Community