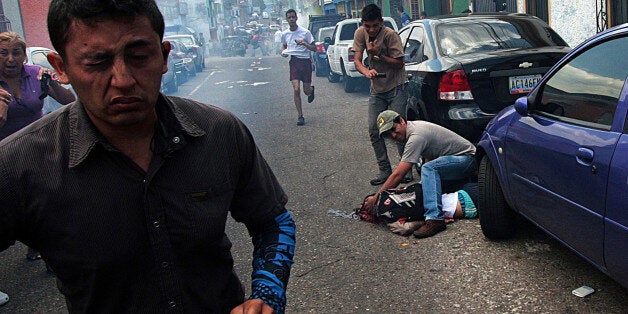 SAN CRISTOBAL, Venezuela, Feb 24 (Reuters) - A teenager was killed during a protest in the western city of San Cristobal on Tuesday, a state official said, as tensions rise in Venezuela amid an economic crisis and a government crackdown on the political opposition.
The circumstances surrounding the death of 14-year-old Kluiver Roa remained unclear, Colonel Ramon Cabezas, head of citizen security for the state of Tachira, told reporters.
Roa died amid violent clashes between protesters and police near the home of Tachira's ruling party governor after a police officer shot at the ground, Cabezas added, though it was unclear whether he had died from a bullet wound.
Other stone-throwing students were injured during the clashes, said Reinaldo Manrique, a student leader.
San Cristobal, known as Venezuela's protest city, was the epicenter of last year's massive street demonstrations that led to 43 deaths. Contained protests have kicked off again in recent weeks in the city near the Colombian border, where shortages of basic goods ranging from toilet paper to medicines are particularly acute.
Last week's arrest of Caracas Mayor Antonio Ledezma, a veteran opposition leader, also sparked some protests in the South American country.
Critics say the increasingly unpopular President Nicolas Maduro is seeking to distract his supporters and spook opponents by jailing political rivals ahead of parliamentary elections later this year.
Maduro has countered that the opposition is backed by Washington and is plotting violence against his socialist government. (Additional reporting by Alexandra Ulmer, writing by Alexandra Ulmer; editing by G Crosse)

Related
Before You Go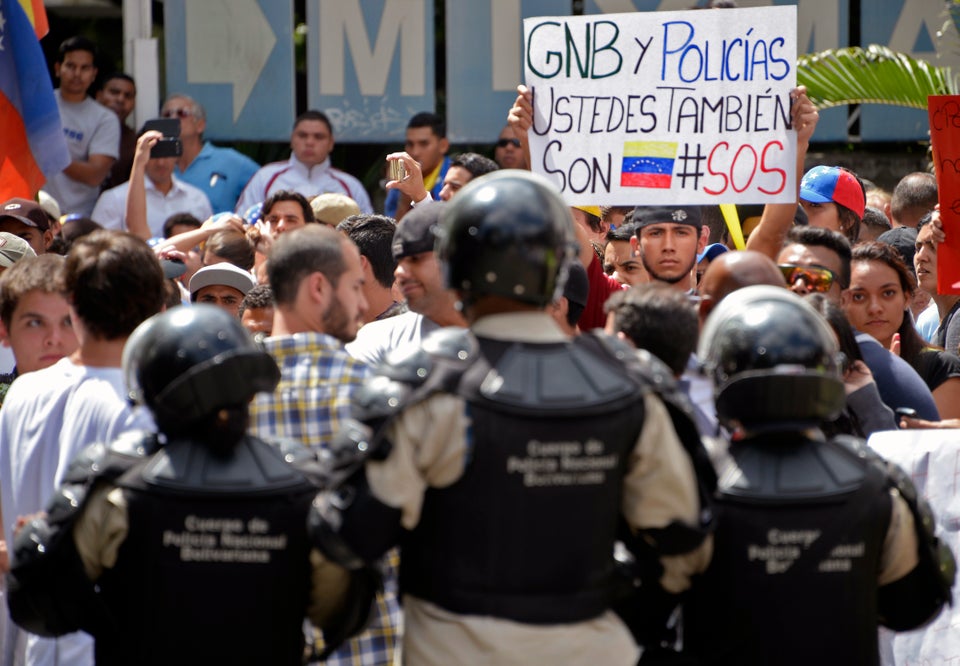 Protests In Venezuela
Popular in the Community