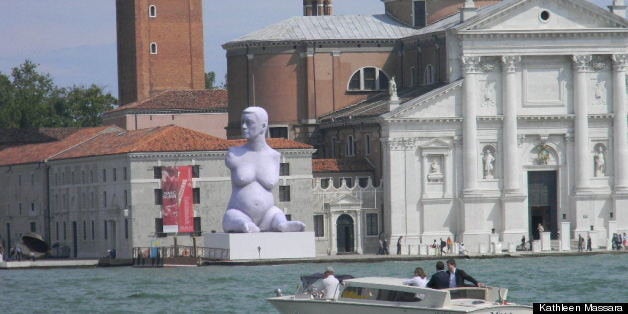 It's the press preview of the Biennale and it's unexpectedly hot in Venice. Earlier this morning I was reading "Jeff in Venice" by Geoff Dyer, who details the shock of the intense "eat," as the locals say. The sun's rays ripple off the white pebbled path and VIPs dab their necks with small cloth squares and escape inside the dark, inviting pavilions ahead. For a sneak peek at what's inside them, click on the slideshow below.
Massimiliano Gioni, the 39-year-old New Museum associate director who is responsible for this year's theme: "Il Palazzo Enciclopedico," has to be happy about the turnout. People are already here in droves, and yachts are lined up along the dock to usher in the preview. The names of these gigantic, pristine sea creatures? Sea Force One, Lady Nag Nag, and other ostentatious titles abound. If any place can handle this strange convergence of art fanatics and tourists, it's Venice. Gioni told Carol Vogel at the New York Times: "This is center stage and it's difficult because it comes with so many expectations and so much history."
Speaking of history, the floating city remains implacable. I'm with Mary McCarthy when she states in Venice Observed, "Nothing can be said here (including this statement) that has not been said before." And yet, one has to try, at least where the Biennale is concerned. This year's hottest art event - literally and figuratively, I'm afraid - is all about the artist vs. the viewer. How do we perceive of a work of art? How do we embrace or reject it? And how do artists alter our reality?
Eighty-eight countries are participating this year, including 10 newbies: Angola, Bahamas, Bahrain, Ivory Coast, Kosovo, Kuwait, the Maldives, Paraguay, Tuvalu, and the Holy See. Check back in tomorrow for more photos and enjoy the sunshine, Biennale-ists!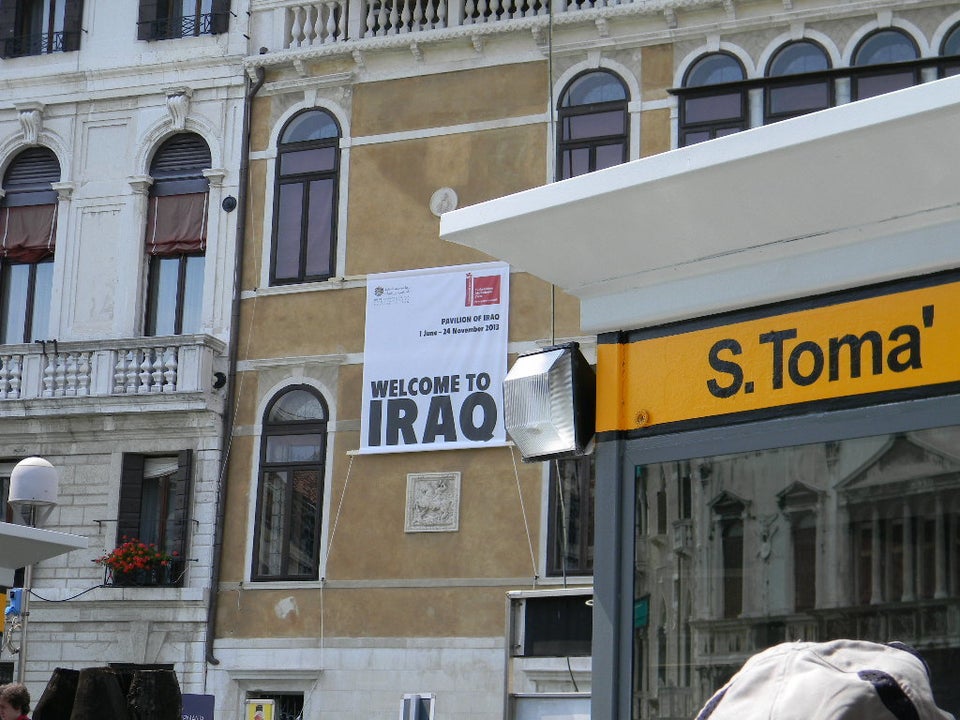 Venice Biennale
Popular in the Community