 As Venice's annual Carnival celebration comes to a close, the city has been flooded by Acqua Alta and melting snow. The coincidence of the 15th highest tide in the history of the city and a heavy snowfall has left travelers and locals alike a little bit chilly and damp even as it accomplished the impossible, making Europe's most romantic city even more photogenic.
The Piazza San Marco looked like the North Sea Monday as crews hustled to bring chairs and bandstands inside. Masks and waders quickly became the styles du jour as revelers refused to have their good time dampened. According to Corriere Del Veneto, a local paper, the water level in much of the city was well over a meter.
Fortunately, photographers were on hand to capture the beauty of the sinking city and the joy of the people who refused to stay indoors.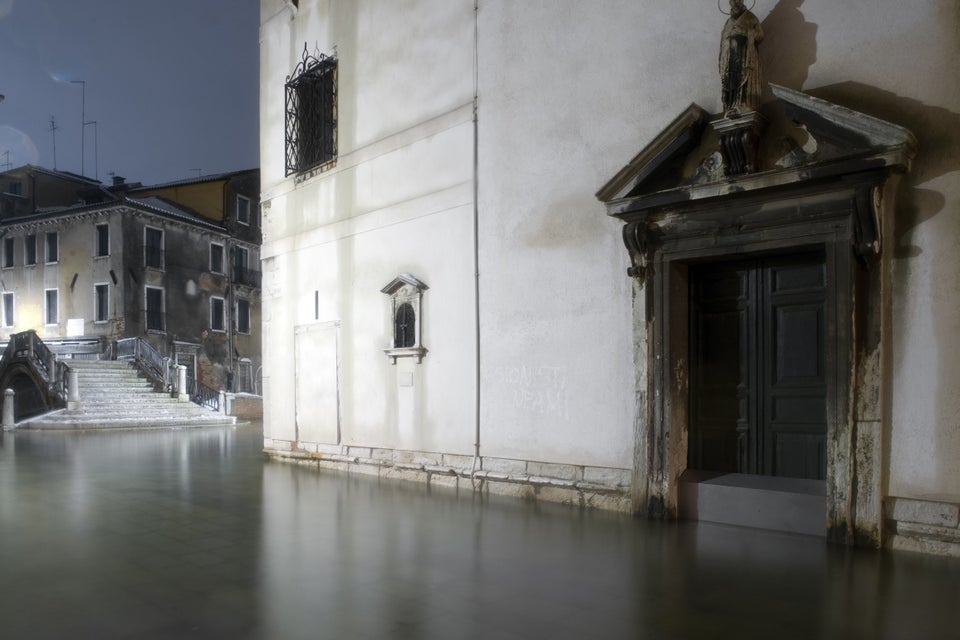 Snow And Acqua Alta Meet Carnival