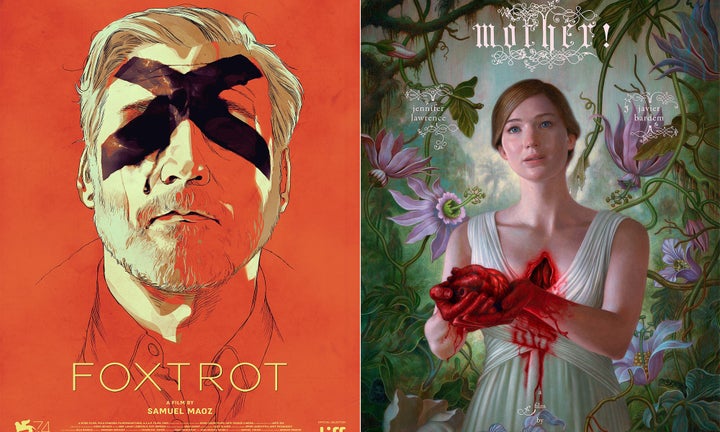 VENICE — Film often reveals what society is feeling. This year, at the 74th International Venice Film Festival, among the wide array of films were quite a few that capture the uneasy mood of a world shaken by tectonic shifts. National boundaries no longer define identity and race the way they used to. Climate change threatens our way of life and very existence. Genetic editing and artificial intelligence call into question what it means to be human.
These themes are explored in films from around the world that premiered on this Italian city of islands, itself slowly sinking to climate change's rising waters. While Italy's native population shrinks, its southern coast is the gateway to Europe for countless migrants traversing perilous waters in rickety boats. Thousands have perished along the way. None of this is evident from the glitz and glam on the red carpet. But in the theater darkness, in front the screen, the world opens up.
"The House By The Sea" (French: "La Villa")
Director: Robert Guédiguian
Writers: Robert Guédiguian, Serge Valletti
Stars: Ariane Ascaride, Jean-Pierre Darroussin, Gérard Meylan, Jacques Boudet, Anaïs Demoustier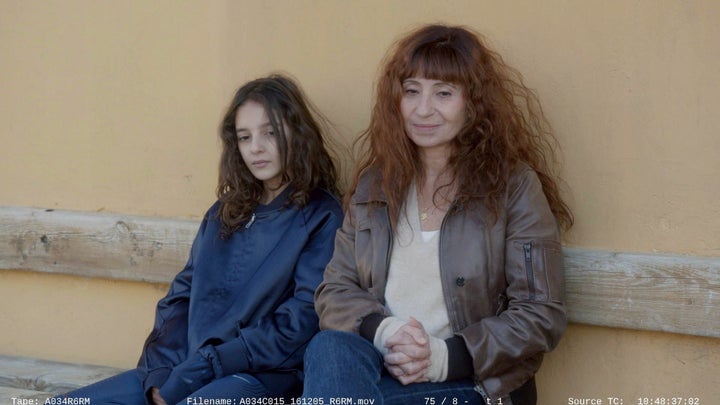 When their father falls ill, three adult siblings are reunited in the idyllic coastal villa in southern France where they grew up. While coping with the deterioration of their father's health, they assess trauma and disappointment in their recent pasts and mourn the lost vibrancy of the villa, which has fallen on hard times and is nearly deserted. But when a group of migrants arrive unexpectedly, the mood takes a turn.
It's remarkable that such a small, quiet, family drama so delicately captures the zeitgeist of Europe today, where there's a sense of loss, disruptive change, uncertainty and, yet still, hope and resilience. After the film premiered, the packed (largely European) audience pulled off the longest standing applause that we've ever witnessed for this beloved director, his usual cast and their newest triumph.
"The Shape of Water" (American)
Director: Guillermo del Toro
Writers: Guillermo del Toro, Vanessa Taylor
Stars: Sally Hawkins, Richard Jenkins, Michael Shannon, Octavia Spencer
On the surface, this is a Cold War-set, "Beauty and the Beast"-like love story between a mute janitor (Sally Hawkins) and an aquatic creature being kept under lock and key at a Baltimore research lab. But through multiple thought-provoking motifs, director Guillermo del Toro creates much more than an entertaining fairytale.
Del Toro's unexpected group of heroes who work together to free the creature ― before the U.S. military dissects it ― includes an undervalued worker in the mute woman, her gay best friend and neighbor (Richard Jenkins), her black coworker (Octavia Spencer) and a Russian scientist who is more interested in furthering knowledge than war (Michael Stuhlbarg). These individuals were marginalized in 1950s America, and they're marginalized again today. Their actions are defying a government that oppresses them, be it the U.S. or Russia.
An inter-species love story should be hard to pull off but del Toro does it with ease, making "Shape of Water" his most magical film since "Pan's Labyrinth."
"Foxtrot" (Israeli)
Director: Samuel Maoz
Writer: Samuel Maoz
Stars: Lior Ashkenazi, Sarah Adler, Dekel Adin
"Foxtrot" ― a dark satire of grief ― was the surprise audience and critical darling of the festival. Watch the runaway favorite moment of the film, a surreal dance-with-a-gun sequence, above.
Director Samuel Maoz's film concerns a family who's been told that their son, a soldier, has died in a conflict. The news is met not just with sadness but also laughter, disbelief and liberation ― true to grief but often missed in dramas.
The humor is acidic, as war satires are, but the emotions are warm and believable. "Foxtrot" is what film festivals are all about ― discovering a film that wasn't on your radar before going because the director didn't already have established cachet. We went in cold and received something exemplary. We advise you to do the same.
"The Order Of Things" (Italian: "L'Ordine Delle Cose")
Director: Andrea Segre
Writers: Marco Pettenello, Andrea Segre
Stars: Paolo Pierobon, Giuseppe Battiston, Valentina Carnelutti
The gut-wrenching tragedy of the refugee crisis has been portrayed in media and film now for a few years and should continue to be. But what's harder to find is a portrayal of local policy makers and enforcers who face no good options for how to deal with the influx.
In "The Order Of Things," pragmatic solutions aimed at prevention run up against conscience when facing an individual refugee, as opposed to numbers. The characters are fictional but much of the context is not. Paolo Pierobon plays Corrado, a senior official on a team tasked with curbing the number of migrants reaching Italian shores. He's coordinating a project to renovate a detention center in Libya, where the Italian coast guard can send back migrants, who will then wait while their asylum cases are processed. Along the way, the delicate mission is called into question by a tribal dispute, human rights abuses in Libya and Corrado's guilt when he gets to know a Somali refugee woman desperate for his help.
The film shows the stark contrast of lives across the water from each other and the conflict between political pressure and human empathy. Director Andrea Segre gives us a window into the torment of being caught in the middle.
"Zama" (Argentinian)
Director: Lucrecia Martel
Writers: Antonio Di Benedetto (based on the novel by), Lucrecia Martel
Stars: Daniel Giménez Cacho, Lola Dueñas, Matheus Nachtergaele
Argentina's film festival darling, Lucrecia Martel, vanished from the cinema nine years ago after her last film, the divisive "The Headless Woman," split the Cannes Film Festival audience in two. Based on the iconic 1956 novel by Antonio Di Benedetto, her newest film is set in late 18th century Paraguay, shortly before the wave of Latin American wars of independence. It follows a minor Spanish officer named Zama (Daniel Giménez Cacho) as he attempts to get the Spanish government to approve his return back to Spain.
"Zama" is an anti-adventure story. We're used to seeing colonial films centered around external strife. But the biggest strife that Zama faces is worse than disease and battlegrounds: it's snail-paced bureaucratic paperwork and working alongside machismo. Martel exposes Zama's male gaze of female natives as guiding many of his governance decisions. Toward the end of the film, he's placed in a troupe that's attacked in the most visually arresting sequence we saw at the festival.
"Zama" is truly an international endeavor, acted by a multinational cast and created by public and private producers in Argentina, Brazil, France, Mexico, U.S., the Netherlands, Portugal and Spain ― including backing by filmmaker Pedro Almodovar.

"mother!" (American)
Director: Darren Aronofsky
Writer: Darren Aronofsky
Stars: Jennifer Lawrence, Javier Bardem, Ed Harris, Michelle Pfeiffer
International film festivals are famous for their applause and their boos. And "mother!" received them both at the first large press screening, one side seeming to try to drown out the other ― which was fitting for the film. "mother!" is an absurd and grotesque parable about the creative process, the discarding of a muse and endlessly hungry and demanding art consumers. Those who applaud and those who boo are actual participants in this home-invasion horror film from director Darren Aronofsky.
No one has names in "mother!" The characters serve as archetypes. The wife (Jennifer Lawrence) of a creatively blocked poet (Javier Bardem) is rebuilding his house for him. When two strangers (Ed Harris and Michelle Pfeiffer) arrive with adulation for their male host, his fountain of inspiration spurts to life. Meanwhile, the guests destroy his wife's work of art — the house — by inviting more and more fans. Eventually those fans demand everything from the poet and disparage his wife for attempting to keep him from them.
The first half of the film is akin to a dreamlike Ingmar Bergman movie with a slow build of unease and nightmare scenarios that glide into the frame. The second half is a carnival ride of atrocities. It's repetitive and divisive, but it's a jolt to the Hollywood studio system because it holds no punches. There's nothing safe about this "mother!"
"Downsizing" (American)
Director: Alexander Payne
Writers: Alexander Payne, Jim Taylor
Stars: Matt Damon, Hong Chau, Kristen Wiig, Christoph Waltz
In this satirical dramedy, people can pay to be shrunk down to 5 inches tall. The idealistic Norwegian scientists who perfected this technology see it as an answer to climate change and overpopulation. Of course, the idealism is bastardized by the American capitalist machine when people learn that shrinking themselves actually affords them a grander lifestyle, since money goes much further when everything you're buying is tiny. And it's hijacked by authoritarian governments as well. A Vietnamese environmental activist (Hong Chau), for example, was shrunk against her will by her government.
Director Alexander Payne's film seriously considers the unexpected repercussions of human-altering technology. Visual gags make "Downsizing" feel like a live-action Pixar movie. And a throwback, 1940s-styled, altruistic melodrama adds heart to the satire.
"Victoria & Abdul" (British)
Director: Stephen Frears
Writers: Lee Hall, Shrabani Basu (based on the book by)
Stars: Judi Dench, Ali Fazal, Olivia Williams, Michael Gambon
With calls for Confederate statues to come down in the U.S., people have been reconsidering how a country should grapple with the dark parts of its history. One way is to tell the shunned or forgotten stories of decency and progress, like that of Queen Victoria befriending a common man from India, Abdul Karim, to the shock and dismay of her staff and family.
In "Victoria & Abdul," which is mostly based on true events, Victoria (Judi Dench) so enjoys Abdul (Ali Fazal)'s warmth, openness and enthusiasm when talking about India and Islam that she elevates him to the status of mufti, or spiritual teacher. He teaches her Urdu, the Quran and some Indian history. When her staff complains, she accuses them of being racialists. When they advise that the friendship sends the wrong message to India, where there has already been anti-colonialist unrest, she counters that she thinks it sends "a jolly good message."
It's a sweet film, with numerous laugh-out-loud moments, as is often the case when cultures collide. At times it's sentimental but it works because Dench and Fazal's performances are superb and the story really is remarkable, with a message that's as relevant as ever today.
Related
Popular in the Community