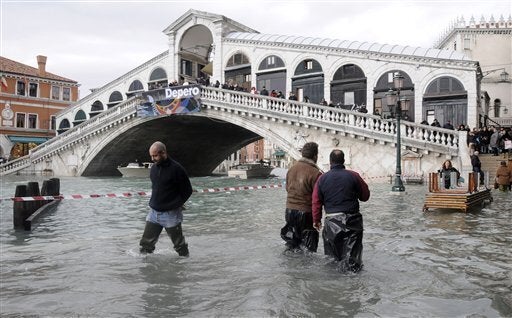 Venice has been hit by the biggest flood in more than 20 years, with waters rising 1.56m (5ft) above normal.
Many of Venice's streets, including the famous St Mark's Square, were submerged, before the high waters began to retreat.
The lagoon city in the Adriatic suffers some level of flooding for about 200 days every year.
Related
Popular in the Community