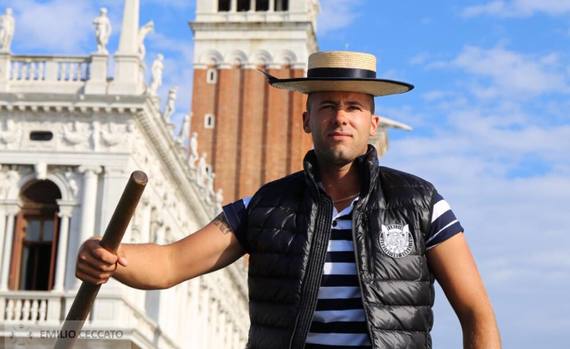 For the first time in more than 1,000 years, the Gondolier Association of Venice - which represents Venice's 433 licensed gondoliers - has a sponsor. Al Duca D'Aosta, the Venetian clothing group founded in 1902 by Emilio Ceccato, and the Gondolier Association have created an official logo and Enter the Dream uniform brand to symbolize the trade the world recognizes as the symbol of Venice.

The logo: Saint Mark as the Winged Lion holding an open book, a symbol of peace and strength, is framed by two ferro - the traditional iron gondola prow ornament which represents the hat of the Doge (once the ruler of the Most Serene Republic of Venice), the Rialto Bridge, the Grand Canal, Venice's six neighborhoods or sestieri, and her main islands. A logo that salutes the history and the spirit of Venice and her gondoliers.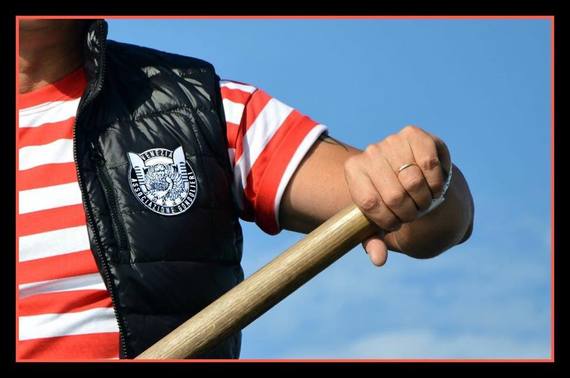 What makes this project more inventive is that the Gondolier Association will invest all royalties earned from the sale of each official item - red and white or blue and white striped t-shirts, polo shirts and sweaters, black or dark blue dress pants, winter vests and ribboned-straw hats - in projects in the city of Venice which safeguard the gondolier trade and artisan trades that surround the gondola and the Venetian rowing style tradition. The decision to brand their trade was made as an effort to support their city and its specialty trades (oar makers, gondola makers, schools for apprentice artisans and gondoliers, and more) which struggle to keep Venice's centuries-old traditions alive in today's socio-economic environment. It's their way of giving back to a city that has given much to many for centuries.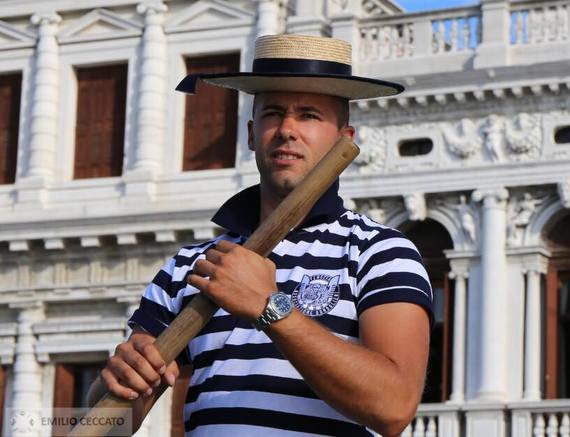 In November 2015, the Enter the Dream brand uniform will be distributed to all 433 gondoliers and the individual items will be available at the historical Emilio Ceccato clothing store at the foot of the Rialto Bridge. By Christmas 2015 the items are set to be available for purchase online, too. http://www.emilioceccato.com