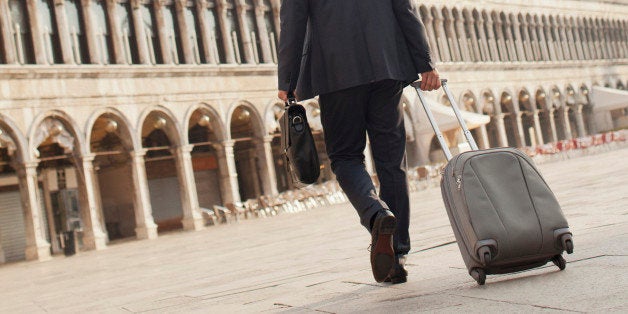 UPDATE, 11/25: While talk of Venice's wheelie suitcase ban caused an uproar last week, officials now say the ban was intended only for commercial trolleys, according to English news site The Local. American experts don't foresee a wheelie suitcase ban actually taking effect, either.
Previously:
This is wheelie extreme.
The new law goes into effect in May 2015 and applies to tourists but not to locals. Officials say Venetian residents have long suffered "serious discomfort" due to "noise pollution," caused in part by the sound of suitcases clacking down the Italian town's alleyways.
Plastic and hard rubber wheels will soon be banned -- however officials say they're not opposed to inflatable suitcase wheels (which we're preeetty sure don't exist yet).
"The law won't come into effect until May," city planning director Maurizio Dorigo told The Telegraph. "So hopefully by then one or two companies might start producing trolley suitcases with air-filled wheels."