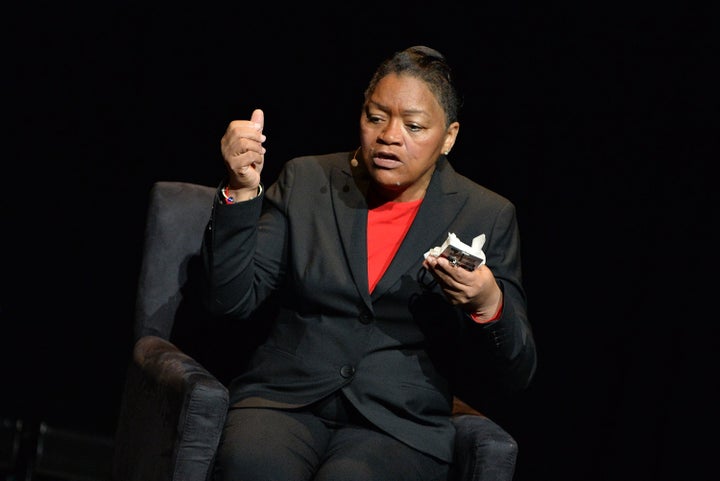 NEW YORK ― Venida Browder, a civil rights activist whose late son Kalief Browder became a symbol of America's deeply broken criminal justice system, died of complications from a heart attack on Friday, her lawyer confirmed. She was 63.
"I think she literally died of a broken heart," attorney Paul Prestia told The Huffington Post.
In June 2015, her 22-year-old son Kalief died by suicide in her Bronx, New York, home. "Ma, I can't take it anymore," Kalief told his mother shortly before his death.
It was the second time that Venida Browder's son was taken from her.
Kalief was just 16 years old in 2010 when he was sent to New York City's notorious Rikers Island jail on a robbery charge. That charge would ultimately be dismissed, but not before Kalief languished behind bars for three years, with his family unable to pay his bail. He maintained his innocence and refused to take a plea deal that could have set him free.
While at Rikers, Kalief suffered horrifying violence at the hands of both guards and fellow inmates. He spent a total of two years in solitary confinement, locked alone in a small cell for all but one hour of the day.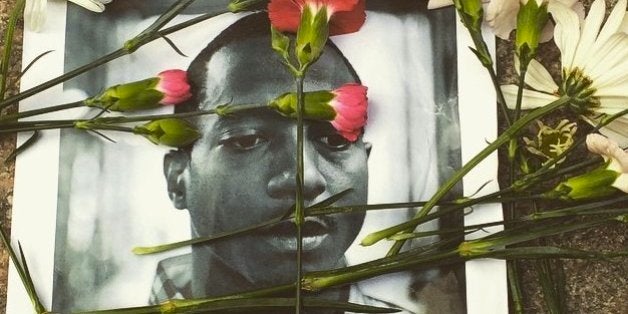 In 2013, the robbery charge against Kalief was dismissed. The next year, a widely read New Yorker article documenting his ordeal shocked the conscience of many.
Subsequent media coverage, as well as Kalief's own activism, later helped push New York Mayor Bill de Blasio to end the use of solitary confinement for 16- and 17-year-old inmates in the city's jail system. De Blasio also announced a program to clear backlogs in the city's courts in hopes of preventing lengthy pretrial detentions.
Kalief, meanwhile, struggled to adapt to the world outside Rikers Island.
Despite some success at Bronx Community College ― where he earned a 3.55 grade point average and received an "A" for a heartbreaking research paper on solitary confinement ― Kalief suffered deep bouts of depression and paranoia. He spent time in a psychiatric hospital and made multiple attempts to take his own life.
Then, in June 2015, he hanged himself with bedsheets at his mother's Bronx home.
"Before he went in there, he was just a normal kid," Venida Browder told The New York Daily News six months after her son's death. "He tried to lead a normal life but after being beaten, starved, being in solitary confinement for so long, that would take a toll on a grown man, let alone a child."
"It did a lot of damage to him," she added.
In an ABC News segment shortly after Kalief's death, a Bronx Community College faculty member, Elizabeth Payamps, shows his mother photos of Kalief's happy time on campus. When Payamps tells Browder that she's lobbying the school to bestow on Kalief a posthumous associate's degree in business, Browder breaks down in tears:
"She was eternally saddened by what happened to her son," Prestia told HuffPost. "It was a pain she felt and suffered with every day, but she did try to put her best foot forward."
Browder became an "incredible civil rights activist," who "spoke publicly about 'Raise the Age' [of criminal responsibility], bail reform, solitary and [the right to a] speedy trial," Prestia said.
"She was incredibly eloquent and graceful in what she was trying to do."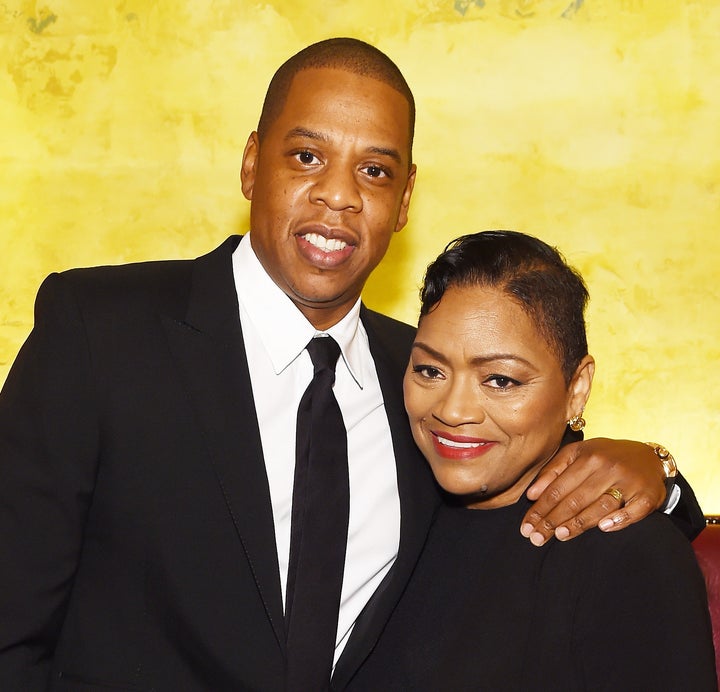 But Prestia added that two multimillion-dollar lawsuits Kalief's family had brought against the city were "wearing on her." One lawsuit alleges that the city falsely arrested, maliciously prosecuted and tortured Kalief while he was at Rikers. The other lawsuit accuses the city of contributing to Kalief's wrongful death.
"She just wanted to put that behind her," Prestia said.
He suggested that the stress of the lawsuits, combined with the grief of losing her son and a pre-existing heart condition, led to her death.
"The family's deeply saddened by this," Prestia said, noting that Browder had seven children, including Kalief. "I can't put into words what they're going through right now, losing two loved ones in a 16-month period."
Popular in the Community