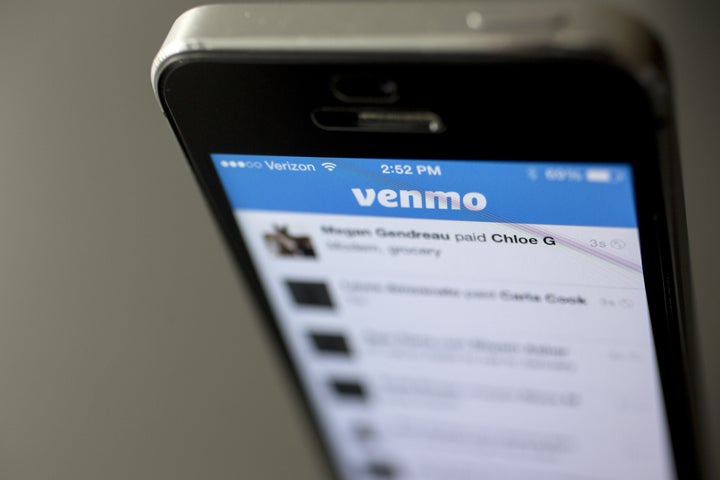 Unless you're a drug trafficker or exotic animal smuggler, you've probably never worried about running afoul of U.S. trade law.
But finding yourself under investigation for potentially violating U.S. trade sanctions could be as easy as typing words like "Syria" or "Cuba" into Venmo. That's because the money-sharing app takes transactions a lot more seriously than users might realize.
Venmo, which is owned by money-transfer company PayPal, bills itself as a fun, easy to way to send and receive money. And it's not uncommon for people to write in wacky, sometimes off-color descriptions, like "iced coffee obama inside job nsa syria," for the things they're paying for.
But while users don't always treat Venmo payments seriously, the company is a serious financial institution. The U.S. Treasury Department considers it a Money Service Business, meaning it has to comply with trade sanctions from the Office of Foreign Assets Control. Those sanctions make it illegal for people to use Venmo to send money to places -- like Syria and Cuba -- with which the U.S. has decided not to do business.
If users do make illegal payments, Venmo and PayPal can end up paying hefty penalties. The Treasury Department fined PayPal $7.7 million last year for allowing users to transfer $44,000 in illegal payments to Sudan, Cuba and Syria.
Shortly after, PayPal stepped up its efforts to flag and freeze payments that might violate U.S. sanctions.
The company now uses text analysis software to cross-reference payment descriptions with keywords on the Specially Designated Nationals and Blocked Persons list and the sanctioned countries list, a Venmo spokeswoman said. Suspicious payments are referred to human analysts who try to determine if the transaction violates sanctions. If analysts can't figure it out, they reach out to the user for more information. If Venmo doesn't get a satisfying response from the user, the company hands the case over to federal investigators.
The process isn't perfect. Despite Venmo's efforts to flag only genuine violations, a user might receive and email like this after describing a payment for Cuban sandwiches as "Viva Cuba!":

Venmo told The Huffington Post it is taking steps to improve its screening process.
"At Venmo, we work hard to balance our obligation to comply with government regulations with our desire to ensure that our policies have minimal disruption to the user experience," the spokeswoman said in the statement. "It is not within our policy to immediately block payments, but rather we place the payment under review while we work with the user to determine if it is a true violation of government regulations."
The company is also trying to move certain keywords to its "false positives" list and reduce the time it takes to review suspicious transactions to several hours, she added.
Even so, Venmo's imperfect screening process has stirred up controversy in recent months. In February, Venmo and PayPal were found to be scanning payment descriptions for the words "Syria" and "Syrian" in order to block donations to Syrian refugees, BuzzFeed reported. A month later, Venmo suspended a payment containing the word Persian -- a move some in the Iranian-American community considered discriminatory.
"I don't envy these companies for having to deal with these injunctions," Jamal Abdi, the policy director at the National Iranian American Council told Inc. in March. "In this case they've clearly sort of erred on the wrong side of this."
After the incident, Venmo and NIAC formed a working group to address concerns that Venmo's compliance efforts were unfairly discriminating against Iranian-American users.
"We are confident that these measures will address the concerns of Iranian Americans and ensure that such events are not repeated in the future," Venmo and NIAC wrote in a joint statement.
The company doesn't flag every transaction that names a person or country affected by the U.S. sanctions. The sheer number of transactions makes that impossible. Venmo also recognizes that people don't always provide accurate descriptions of the things they're paying for, and the company is trying to get better at separating legitimate violations from false positives.
"Through user feedback, our teams are continuing to work hard to evolve our screening process, improve our algorithms and speed up our review time when payments require a review," the company said.
Popular in the Community