She walked in for a bite, but she was the one getting bitten.
A Virginia woman is recovering after she says a venomous copperhead snake bit her on the foot after she entered a steakhouse earlier this month.
Rachel Myrick had just gone into the LongHorn Steakhouse's entrance in Fredericksburg when says she felt the first of three bites on September 12.
"Initially it felt like I was stung by a bee or a hornet or something," she recalled the unexpected attack to Richmond station WTVR. "I reached down and grabbed my foot because of the amount of pain and under my fingers felt it wiggle."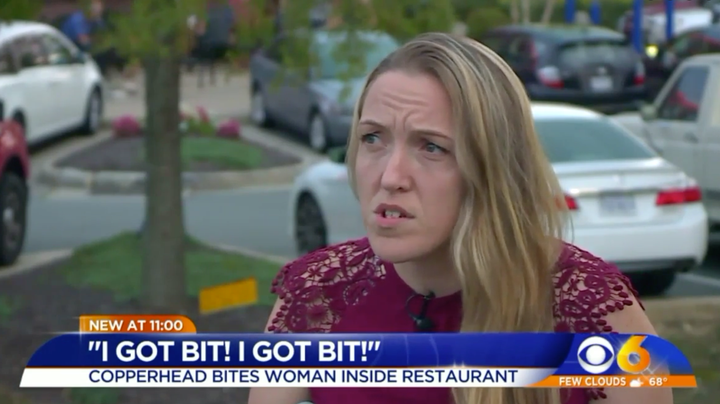 As Myrick reacted, she said her boyfriend, Michael Clem, and her 13-year-old son stomped on the reptile, killing it on the spot.
Clem called for help and then waited with Myrick outside the restaurant until an ambulance arrived. Once at a hospital, she was given antivenin after the swelling spread up to her left thigh and hip.
She told WTVR today that she currently requires crutches to get around. Doctors told her it would take three months for her to recover.
In a statement, Longhorn SteakHouse said its staff is still looking into how it happened and they are taking steps to prevent it from repeating.
Popular in the Community