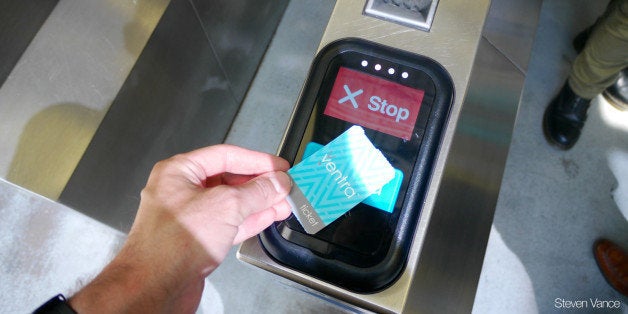 As the wheels continue to fall off Ventra's disaster-prone wagon, the Chicago Transit Authority announced Tuesday it was suspending all deadlines related to the new fare payment system.
Facing heat from angry customers and increasingly frustrated aldermen, CTA President Forrest Claypool brought in the head of Cubic Transportation Systems, Inc., the company that runs Ventra, to take some of the fire during a press event at the City Club of Chicago Tuesday.
Claypool also demanded improvements from the transit vendor saying the CTA won't pay a cent of the $454 million contract with Cubic until it meets three conditions, the Tribune said.
First, Ventra's customer hotline wait times must clock in at less than five minutes; next, Ventra fare readers on buses and train turnstiles must process taps in 2.5 seconds at least 99 percent of the time; lasty, 99 percent of Ventra's equipment must be completely functional.
Meanwhile, aldermen want City Council hearings on Ventra's rollout. Ald. Anthony Beale (9th) told the Sun-Times he plans to call a hearing soon so that transit officials can explain the sorry state of the service.
Related
Popular in the Community