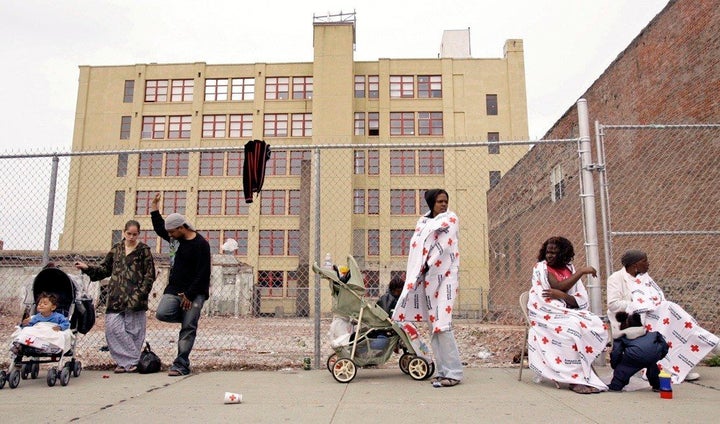 This little company is really just a bunch of numbers crunched together into an organized computer language that only programmers with an IQ over 120 can decipher. But in a span of less than a year, the company is now worth $200 million. Flipboard, a fancy iPad application that turns web-browsing into a magazine format, is riding high.
Now, that is what I call big-time venture capitalism. Turn a bunch of unreadable numbers into $200 million in less than one year.
In the world of homelessness, we know that there are two significant barriers that prevent this country from seriously ending the sad fact that hundreds of thousands of Americans live in extreme poverty on our streets.
The first is political policies and cowardly political will that allows Americans to become homeless upon discharge from the armed services, foster care programs, health care systems and incarceration.
The second is the lack of radically large financial investment in supportive housing.
So when I read articles where venture capital investors are pumping millions of dollars into an idea, my own entrepreneurial ideas of social change kick in.

For example, the traditional mode of fundraising by this country's nonprofit charity groups is basically a sophisticated form of begging. We put our hands out by sending out direct mail pieces, newsletters and now Tweets and Facebook messages, asking generous Americans to give.
But why don't we turn charity groups into social businesses that happen to reinvest all of their profits back into their business? Then we can ask Americans to invest in our product -- and in the homeless world, our product is housing.
There are 121,000 chronically homeless Americans who have been living on our streets for years with some form of disability or chronic illness. We see them every day by the freeway off-ramp or on the street corner of a business retail neighborhood, with their hands out and their heads down.
If a small technology company that only started a year ago can create an enterprise valued at $200 million, why can't we raise $30 billion to take every chronic homeless person off the street? Then we can use the $1.9 billion of federal homeless funding each year to provide services to keep them in housing.
Last week, another upstart software company announced a $1 million investment from the Cleveland Cavaliers basketball team owner. FLUD is an amazing iPad application that allows consumers of news to organize articles into a cool format. FLUD already has a million users.
I honestly think raising $30 billion of social investment for housing chronically homeless Americans is attainable. In fact, let's make it $50 billion so this country can create a housing trust fund for future needs.
If I were the head of this social venture fund, here is how I would prioritize such investments:
First, invest in thousands of permanent supportive housing units. These are apartments linked with services that help people stay in their housing. Organizations, like the Corporation For Supportive Housing, are taking the lead around the country in promoting this solution.
Second, I would invest in converting every homeless shelter in America into mixed-use housing. This would be an apartment-like building that has both permanent supportive housing units and interim housing (shelter-like) units that could be converted to permanent units in the future. The homeless service provider community owns land all over the country. This could be free land for housing. We are doing this in Los Angeles right now.
Finally, I would steer investors in a paradigm-shifting approach to ending homelessness that is geared toward permanently housing 100,000 homeless Americans. The 100K Homes campaign is working in almost 80 cities, and has reached nearly 10 percent of its goal.

Venture capitalists gravitate toward innovative ideas that have the potential to make a significant impact. I think building supportive housing for every chronically homeless American would have a major impact in this country.
I think it is time for the homeless service world to flip its approach.
REAL LIFE. REAL NEWS. REAL VOICES.
Help us tell more of the stories that matter from voices that too often remain unheard.