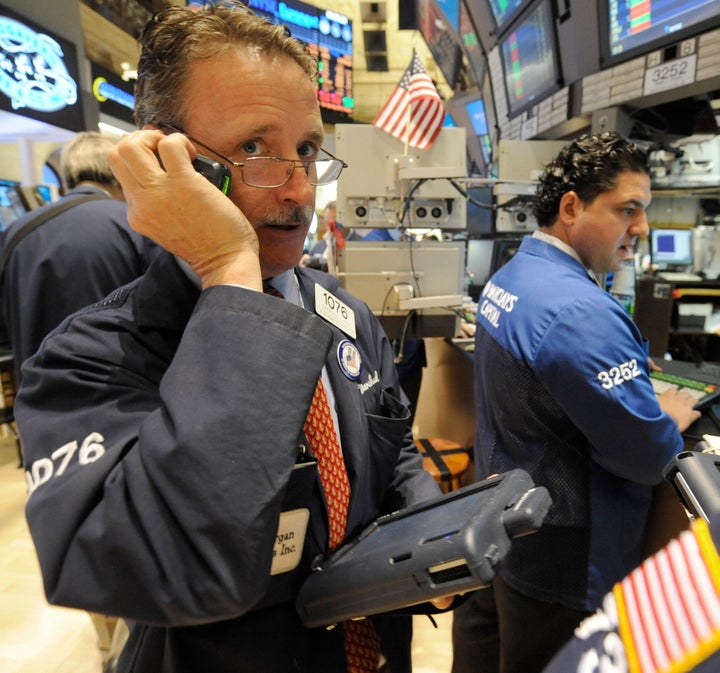 A joint report released Monday by the National Venture Capital Association (NVCA) and Thomson-Reuters showed that national venture capital firms raised $2.7 billion dollars in the second quarter of 2011, a 28 percent increase from the same time last year. Though the increase seemed to be a positive sign amid a gloomier national economic picture, news that the number of VC funders had declined in the same period by 23 percent was cause for concern among some industry insiders.
Mark Heesen, president of the NVCA, told HuffPost that the numbers pointed to "a continuation of the haves versus the have-nots. Those firms that are larger, more established VC firms -- ones predominantly based in Silicon Valley -- have been able to fundraise, albeit sometimes at a slow pace," he said. "What you're seeing is a concern in other parts of the country, where smaller firms are having a very hard time fundraising."
While much attention has been focused on high-profile IPOs for tech companies, including LinkedIn and Pandora -- and the potential tech bubble such IPOs might represent -- Heesen noted that companies in other sectors, including life sciences and clean tech, are facing difficulty in securing capital.
"From a national perspective and an entrepreneurial perspective, you don't want VC firms only investing in IT," he said.
Other analysts concluded that the decrease in VC funders is part of a natural evolution. "It's not particularly surprising," said Anand Sanwal, CEO and co-founder of CB Insights, a venture capital database. "There's been talk of a contraction in the VC industry for some time: There was a massive amount of VC money in the first dot com rush [in the late 1990s] and those funds didn't perform well. I think to some degree, this is expected."
Sanwal acknowledged that certain sectors. like clean tech and health care -- industries headquartered in large part outside of the Valley -- might suffer from fewer investment dollars, but he attributed that to their generally unfavorable investment criteria, including protracted regulatory cycles and capital-intensive rounds of funding.
"Is there a risk that some industries, and even some geographies, could be impacted in the long term because venture capital is not in their backyard? I think that could be true," he said.

But Sanwal remained bullish that a decrease in VC funders would not necessarily have long-term implications for the country's innovation economy, noting that his firm had seen an uptick in angel and micro-VC funding -- especially in early stage rounds, when investments are riskiest.
"Capital will find a way to opportunity when there are good opportunities," he said. "Economic malaise impacts things for sure, but folks who invest in VC firms are trying to figure out where to put their money. And if they feel like it's better put in other investment vehicles, then they'll put them there."
Popular in the Community