The explosion of mobile smart devices, adoption of social networks, use of mobile applications and cloud enabled services has consumerized IT and significantly disrupted relationships and expectations of CIOs for both line-of-business leaders and external customers. As employees, business partners, and customers have gained unprecedented access to technology, the demand for digital transformation to further improve the customer experience is now a requirement for business success. Digital savvy CIOs that can impact revenue growth, cost avoidance, and customer delight are poised to define the golden age of IT. There is no better time for a technology executive to positively impact the business than now.
Offering the perspectives of the purchasing side and the investment side, both Colangelo and Skok agree that with 80% of the IT budget tied to maintenance and being asked to do more with less, CIOs must be agile so they can respond quickly and focus on the core competencies that matter most to the business and outsource the rest.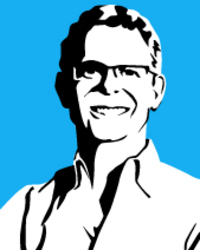 Michael Skok (Twitter: @mjskok) - North Bridge Venture Partners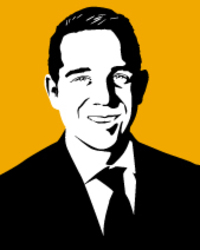 Brook Colangelo (Twitter: @brookcolangelo), EVP and CTO of Houghton Mifflin Harcourt
CIO Digital Transformation Guide - 6 Steps:

1. Outsource none core competencies - "Most of what I hear from CIOs is that they are being asked to do more with less. They are asked to contribute to the top line and the way to do that is to actually get back to the core competencies of the business so they have more money for innovation, which leads to outsourcing," says Skok, whose investment thesis is focus on core competencies and outsource what is not.
"People want everything available as a service and the cloud is an efficient way to get those outsourced services," says Skok. The 2014 North Bridge Future of Cloud Computing Survey (see below), the broadest industry survey of 72 companies, lists 9 inhibitors to the cloud. One of them pertains to the alignment of the organization to adopting these new technologies, which surprisingly has nothing to do with technology. Organizations struggle with how to get the user to actually adopt new technology, so the real challenge is making all these technologies usable at a level that a customer can engage with them and adopt them quickly.
2. Develop an agile technology roadmap with pay-as-you-go services - With the Consumerization of IT, the digital IQ of consumers is much higher. This changes everything, including the job of the CIO, which according to Colangelo, is to curate and architect a solution so that everyone can work, and do it faster and more nimble. He says that IT must change to deliver new technology and new functionality to customers at a rapid rate. At Houghton Mifflin Harcourt, they take agile principles and apply them across everything internally to deliver new technology every three months in order to remain responsive to their customers. "It's a pay as you go world and you need to develop an iterative enterprise so you can respond quickly," advises Colangelo.
3. Adopt cloud computing to bolster existing services - We have heard from many innovative CIOs to never invest in technology for technology sake, and Skok echoes this sentiment. He gets excited when he can enable things that were not possible before, but this requires companies to strike a balance between trust and the utilization of data. Skok advises CIOs to look for things that you simply cannot do without the technology: "The technology should be a distinct competitive advantage, giving you something you can take to the CEO and declare victory and show you are making an impact on the bottom line, otherwise your job is at risk."
Cloud is a perfect example of an enabler of things that were never possible before. Skok calls the first cloud front the transition and says that the second cloud front, which has only just started, is the re-imagination of apps through cloud services. Apps like Uber are born out of it, which would not be possible without the cloud.
"There are 11,000 APIs today and most CIOs I talk to are thinking about how they develop something. I say stop and think about avoiding developing something and recombine what is already there or create something that is already available to you using cloud," says Skok. Colangelo is on the same page and thinks about how he can reuse and redeploy versus creating new and says, "To keep up with the agile mentality that the world is now built on, IT may not always need to build but can use an API and plug into something that someone else has already done."
4. Open Source is eating software - Skok calls Open Source a fascinating and valuable part of the next generation of IT and says that CIOs are thinking about how to make Open Source a core part of their DNA because it is critical for recruiting and retaining talent. Why? Because employees today that are involved in developing any system want to be involved with the latest technology, and the greatest innovations are happening in Open Source. The best developers want to work in the latest and greatest things and they want to contribute back and make a difference.
5. Social networking and collaboration are table stakes - Social opens up a whole different way of communicating with the internal workforce and collaboration is a critical piece to getting things done more efficiently. Both Colangelo and Skok agree that social and collaboration are table stakes and that they will be part of everything. Social opens up new ideas in a way that traditional channels, such as email, can't. Crowdsourcing design, which involves co-creating between the vendor and the customer, was not possible before true social collaboration. In fact, the mark for Extreme Networks was based on the crowd, who were asked to vote on the new logo design.
6. Adopt a data driven culture for better business outcomes - With data becoming more and more abundant, Colangelo believes that companies need to go beyond hiring a data scientist and drive data as a core competency into every new hire in order to get a base level of analytics across the workforce. "It's going to be the person who knows that business to be able to curate and understand that actionable information," he says. With so many stories of how data changes an experience, Colangelo agrees that soon every company will be a data company, but the gold mine of all this data lies in figuring out how to evolve from. It's not necessarily about the technology, but figuring out how to use the unlimited potential of data to help build a better business outcome.
Skok points out that in the virtual world, data is the only way you can see your customer. Without it companies will have no definition of their customers. "We talk about having this relationship with the customer - that's BS. It's all based on your ability to understand them better than your competitor and that is done with data," says Skok.
Popular in the Community