Florida police released new video on Friday proving that tennis star Venus Williams legally entered an intersection moments before she was involved in a deadly car crash near her neighborhood in Palm Beach Gardens, Florida.
Authorities initially alleged that Williams was "at fault" in the fatal crash that occurred on the afternoon of June 9. A police report released in late June claimed the athlete was traveling around 5 miles per hour when she failed to yield the right of way to another driver when entering an intersection, and was subsequently hit.
The Palm Beach Gardens Police Department said on Friday that the new video evidence shows that Williams "lawfully entered the intersection on a circular green traffic signal," according to a statement released with the video and obtained by HuffPost.
Police said in the new statement that Williams was traveling north through the intersection when a Nissan Altima cut her off and made a left turn in front of Williams' vehicle. The Altima caused Williams to "stop advancing through the intersection to avoid a collision," the statement read. Once the Altima passed Williams, she continued lawfully through the intersection.
Around the same time, Barson's light had just turned green and Barson's vehicle entered the intersection, where it collided with Williams' vehicle. Jerome Barson, Barson's 78-year-old husband and a passenger in the car, suffered a head injury during the accident and died two weeks after the crash.
The Barson family has filed a wrongful-death lawsuit against Williams, who was not injured in the accident, claiming that Jerome Barson's death was caused "as a result of the negligence of Williams," the Palm Beach Post reported last week.
"There is nothing that disputes Ms. Williams was in the intersection on a red light, and the witnesses clearly confirm the Barsons had a green light and lawfully entered the intersection," Steinger said.
Police said on Friday that the crash is still under investigation and that officers are still working to identify the driver of the Altima, according to the Palm Beach Post.
Williams, who is currently in London at the Wimbledon Lawn Tennis Championships, has not been cited or charged for her role in the crash.
During a news conference following her first-round win on Monday, she broke down in tears when a reporter asked her about the car crash.
"There are really no words to describe, like, how devastating and ― yeah. I'm completely speechless," Williams said to the crowd of reporters, before stepping away from the conference in tears. She later returned, saying she would only answer questions about tennis.
Read the full, most recent police statement below.
Before You Go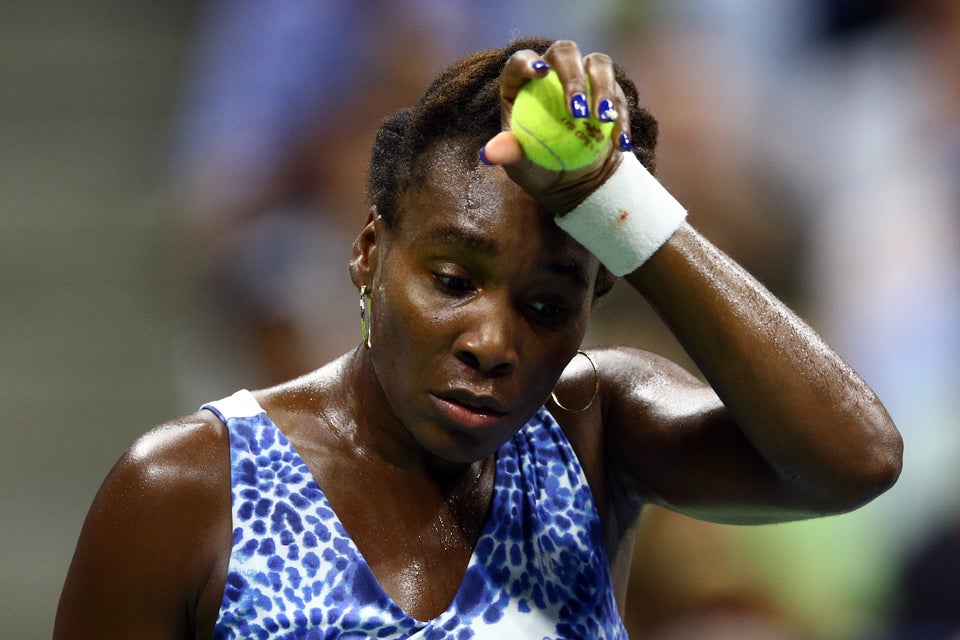 U.S. Open Quarterfinals: Serena vs. Venus Williams
Popular in the Community