May 1 kicks off National Teacher Appreciation Month and to celebrate The California Lottery, which gave $1.5 Billion last year to the state's public schools, has created the #ThankATeacher campaign. The campaign is designed to encourage the public to take a moment and post a message on social media thanking teachers that made a difference in their lives.
Tennis superstar Venus Williams chose to shine a spotlight on her beloved first grade teacher, Ms. Judy Vellegas, of Mark Twain Elementary School in Lynwood, California.
Williams, who lived in California until sixth grade when she moved to Palm Beach, Florida, was a student in Ms. Vellegas' first grade class in 1986/1987. Ms. Vellegas, who has been teaching at Mark Twain Elementary for 34 years now, was shocked and deeply touched when Williams chose to honor her.
California Lottery's Back To The Start video with Venus Williams and Ms. Judy Vellegas. Directed by Academy Award nominated filmmaker Lucy Walker. Produced by Digital Creative Agency, Mediabrands Society:
Mrs. Vellegas remembers Williams as a first grader,
I've taught many thousands of students, but I distinctly remember Venus. It's funny because as a child in my class, I remember thinking even then that I was in the presence of greatness. At six years old, she carried herself well. A sweet, bright child. No behavior problems at all. As she became well known for tennis, I started saving newspaper clippings. I am really proud of her. It's a heartwarming feeling to know I was a part of her young life. Now I am her biggest fan. It's kind of surreal.
Williams reflects on Ms. Vellegas,
I never thought I'd have a chance to see her again and say 'thank you," but she's still teaching there! I loved Ms. Vellegas' class. It was a warm, welcoming environment and she really paid attention to me. Going back to her classroom thirty years later, everything I remember about her was true. She was a positive influence in my life and the first teacher that I remember who told me that she believed in my potential. Her good spirit really shines through.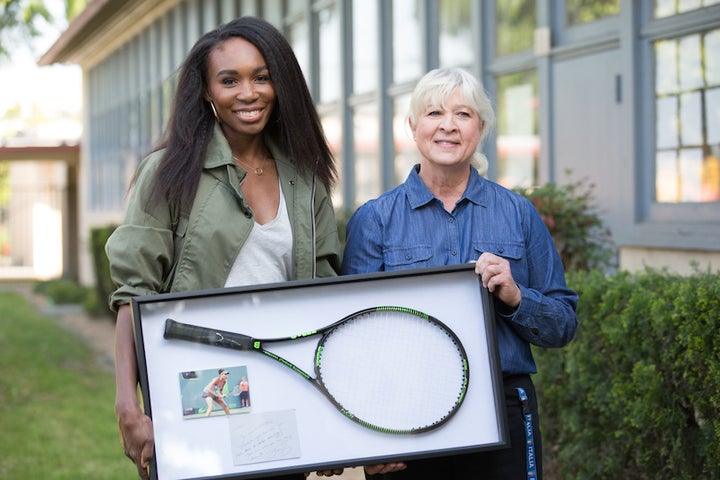 Ms. Vellegas remembers Williams' father picking her up from her first grade class to take her to tennis courts and practice,
Venus' father knew there was something very special about her. He was so dedicated to helping her reach her goal. It's incredible that Venus came back to Mark Twain to visit me. She presented me with a framed tennis racket that she personalized to me with a note. It has a special place in my house now.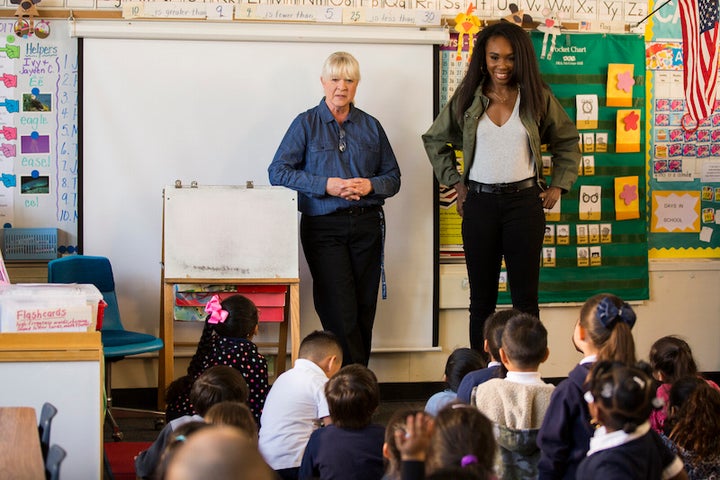 Vellegas hopes to teach another three or four years before retiring, though she adds that she will not be sitting still in retirement. She looks forward to traveling the world after retirement. She says,
I love teaching. I wouldn't be doing it this long if I didn't love it. Teaching is all I ever wanted to do. I knew at five years old that I wanted to be a teacher. Like Venus, I feel very lucky that I knew my calling at an early age.
Williams comments on the importance of good teachers,
It's important for teachers to be told that they're making a difference. Along with parenting, teaching is one of the most selfless and challenging jobs in the world. We need to let our good teachers know they are valued. I want to say "Thank you" to all the teachers out there. I don't think it's a job that I could do. It takes a special person. It's really a calling. And I'm grateful to be reunited with Mrs. Vellegas. I consider her a friend for life.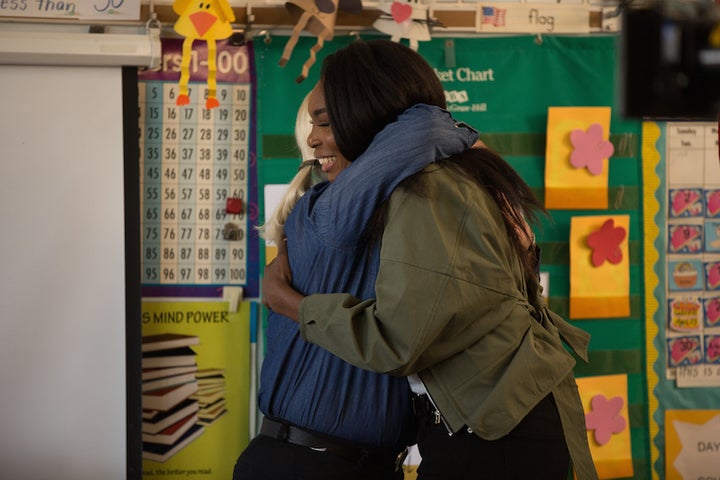 Related
Popular in the Community