"Bates Motel" ... the musical?
On Tuesday night's "Bates Motel," Norma Bates (Vera Farmiga) had the strange idea to audition for the town musical production, and dragged her son Norman (Freddie Highmore) along with her.
Norma's moments in the spotlight are usually cringeworthy freak outs, but the only thing crazy about this scene was how crazy good it was.
Watch the video above to see Norma perform "Maybe This Time" from "Cabaret" and convince you that maybe a "Bates Motel" musical episode wouldn't be such a bad idea.
Watch your back, Liza Minnelli.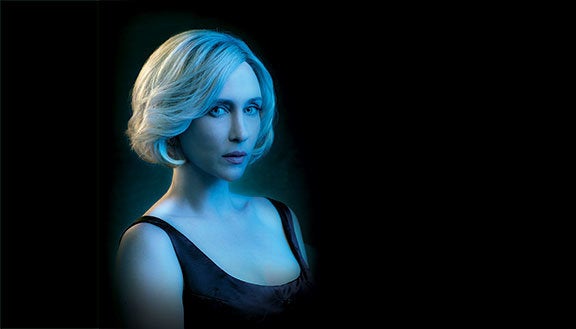 "Bates Motel" Season 2
Popular in the Community