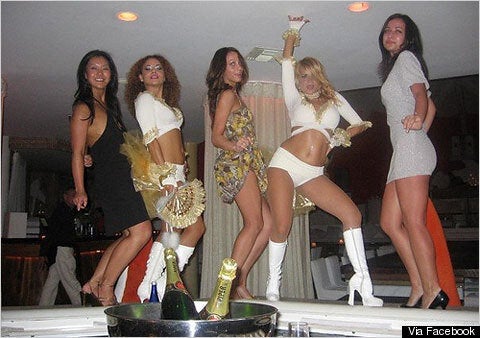 To those who have already criticized her lack of professional experience, Georgian Economic Development Minister Vera Kobalia may now have a lot more explaining to do.
Just weeks after Kobalia was appointed to the ministerial post by Georgian President Mikheil Saakashvili, a racy photograph of the 28-year-old minister, posing while atop a nightclub's bar alongside a group of other scantily-clad women, has been published by Georgian newspaper Asaval-Dasavali. According to the paper, the photograph was taken from Kobalia's Facebook page and had been shot at a Vancouver strip club in February -- around the same time Kobalia is said to have met Saakashvili, who was then in town for the Winter Olympics.
The Georgian-born Kobalia, who has lived in Canada for the past 15 years, is playing down the controversy, claiming the photo was taken while vacationing in Florida with her sister Nina almost a decade ago. "If the worst thing that the opposition or anyone else can find about me is my old picture from college," she told The Independent, "Then I don't see anything wrong with that."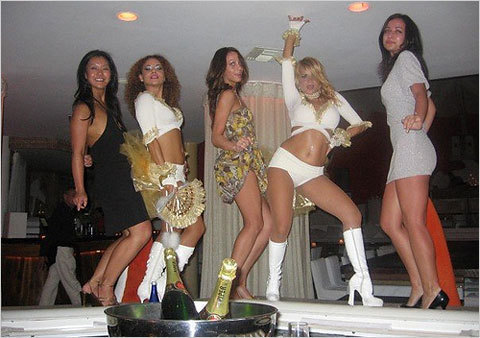 Kobalia's father Otari, who owns and operates Vancouver's European Breads Bakery, has jumped to his daughter's defense. According to Otari, Kobalia managed European Breads, transforming it from a small family business into a regional wholesaler.
"I raised my kids in an ethical and right way, and they are free to do whatever they want." he told The Vancouver Sun. "I believe these girls were having fun. It was a long time ago, taken at a bachelor party."
The controversy comes on the heels of objections some high-ranking Georgians have expressed about Kobalia's lack of political experience. "I think anyone could find someone in their family who was far more experienced and qualified in this field than Ms. Kobalia," Nodar Dzhavakhishvili, the former head of the Georgian National Bank, said at the time.
But in an effort to wipe out the country's Soviet legacy, Saakashvili has made a habit of appointing ministers in their 20s and 30s. "The plan is to have nobody in government who served during the Soviet period," Saakashvili told reporters last autumn. "Some of them don't even remember the Soviet period."
For his part, Otari believes his daughter is perfect for the job. "Vera has always been directed to something big, to change the world. She is very well-educated, she reads a lot of books, she is involved in the environment. Georgia needs a person who will be western-oriented and pushes always in western directions and new kinds of development," he said.
Calling all HuffPost superfans!
Sign up for membership to become a founding member and help shape HuffPost's next chapter