Vera Wang always dares to be different during Bridal Fashion Week, whether it's showing an all pink or black collection or sending her models with full-length leather gloves down the aisle. This year is no exception -- in fact, it may be her boldest move yet.
For the first time in 24 years, instead of doing a live runway show at this year's bridal market, Wang opted to do a visual video presentation that went live on her website on Sunday, April 13.
In a press release, Wang says her intention is to reach a wider audience than she could with a runway show.
"The opportunity to create a visual and expressive experience of the clothes, as interpreted by my fashion vision, is a whole new way for me to communicate with not only brides, but women everywhere," she said. "In this instance, bridal becomes the artistic vehicle to advance my love of fashion in general. I hope you will enjoy this new experience."
The new collection has an ethereal, cutting edge quality to it and even features a gown with a bra top (yes, really!). Check out the video above and then scroll through the slideshow below for all the looks.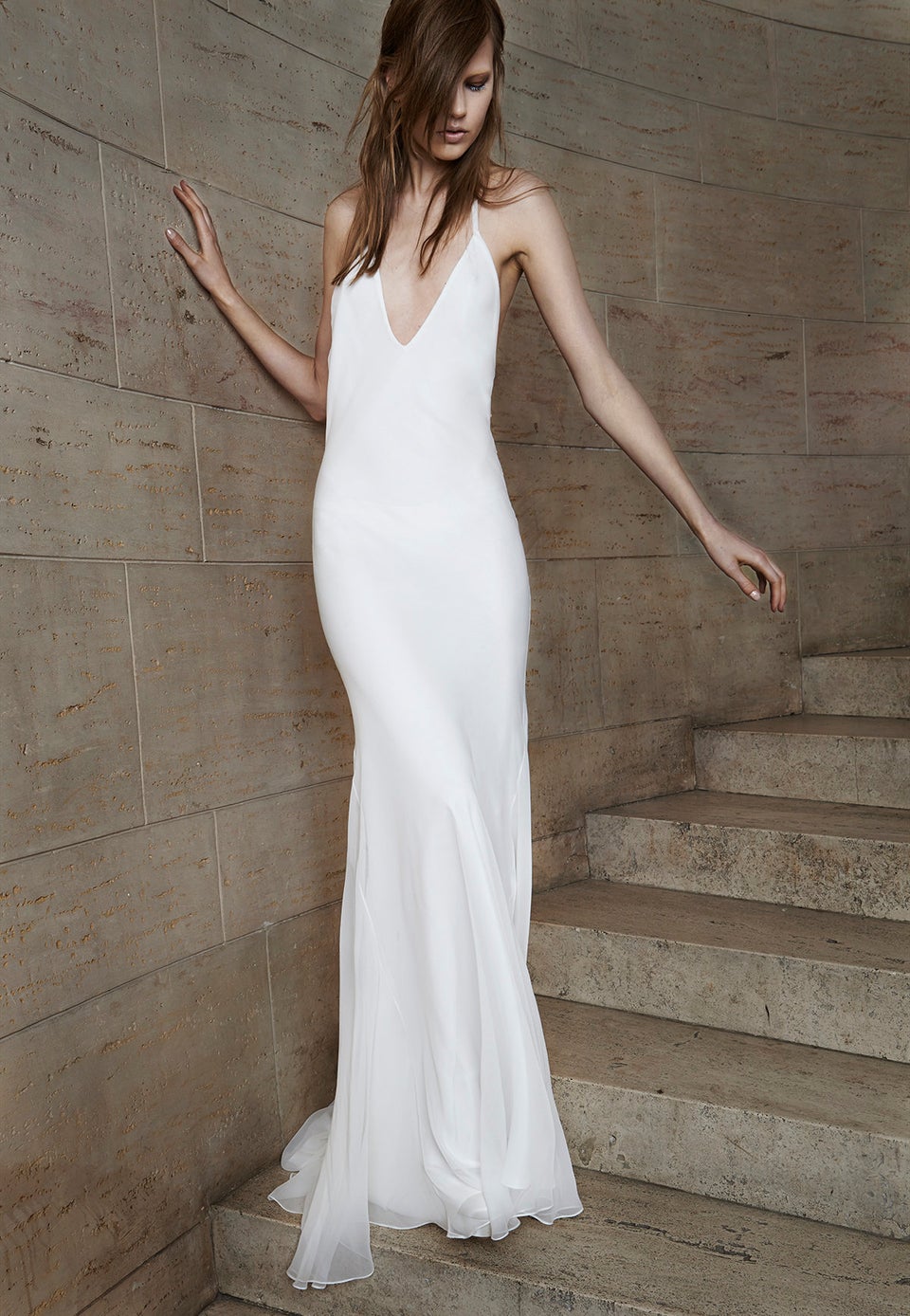 Vera Wang Spring 2015 Collection
Popular in the Community